Emma Thompson shares how the Oscar Award Ceremony has always left her Seriously Ill
Emma Thompson shares how the Oscar Award Ceremony has always left her Seriously Ill
Updated on February 24, 2023 15:14 PM by Andrew Koschiev
Any function hosted may look good for the onlookers. But you will only know the pressure of the situation once you are caught visiting the place and doing all the heavy work.
Such is the case of Emma Thompson, the Academy Award winner who recently expressed that Oscar has always left her feeling pressured and seriously ill.
Emma has bagged an Oscar twice, once in 1993 for her lead role in the romantic drama "Howard End" and another three years later for her effortless screenplay in "Sense and Sensibility."
For these two occasions, the actress has to visit Oscar's red carpet and collect the honourable. The British actress told the magazine: "When I had to visit the Oscars both times I got very sick. The pressure and the stares you get are too much. It's astounding to an extent that when you find yourself in a dark room, you end up thinking, Don't ask me anything about my personal life, or don't make me answer any more questions about myself. "
Further, she continues: "I kind of developed a sense of discomfort to that part of the job." and did not continue on her health or illness.
When we dug deep, we found an interview of her in one of the news sources, in that Thompson said that adding fame to your peaceful life can put you in a "toxic condition" but staying low and being grounded in oneself always helps in these places.
Her Past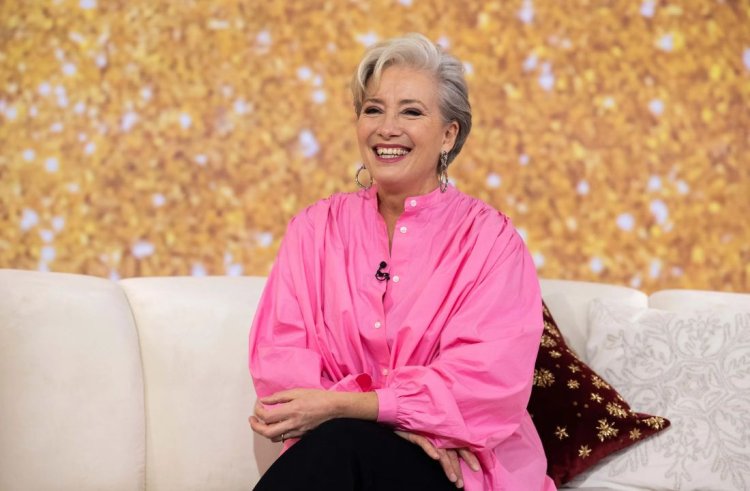 (Image Credits: Vulture)
Now with her successful career, Thompson has two homes, one in Scotland and another in the northwest of London, and she makes sure to spend time in both homes.
When she was younger, she grew up in a constructive home and did not get a chance to move to multiple homes. She grew up on the same street since her childhood.
Deep into the interview, she shared a piece of her past she never did before. Her breakup with her ex-husband Kenneth Branagh. She has turned a blind eye to his on-set relationships and never took any initiative to confide with him. She continues about how her marriage collapsed completely in 1995; at the time, the mental stress and the emotional turmoil she faced is beyond explanation.
She added that she was barely alive, and people never really understood that feeling of hers. "The relationship took a piece of myself", she added in her recent podcast.
New Life
After all this drama and mental turmoil, Thompson took the next step in her life. Pulled herself together and moved on. In 2003, Thompson married Greg Wise, her "Sense and Sensibility" co-star. They both have a successful relationship and have two beautiful children together.
Thompsons success story
When asked about her fame and experience as an actress, Thompson said: "You need to work hard to find your place in this world. And I believe I have worked hard enough to be where I am now. Fame doesn't come on a silver platter, or it doesn't occur overnight. You need to sacrifice many things, learn many things, and have the courage to experiment."
She added: "If fame is what you are looking for, for people to recognize you, then you can deal with that kind of publicity, you are not naive. But I never wanted all this; maybe that is why I find it a highly toxic condition."
Also Read: Emma Thompson slams back at Sean Bean for his comment on Intimacy Coordinators: Says they are 'Fantastically Important' on sets