Emily Ratajkowski Speaks Out About Her Smooch With Harry Styles, Saying 'Things Just Happen Sometimes
Emily Ratajkowski Speaks Out About Her Smooch With Harry Styles, Saying 'Things Just Happen Sometimes
Updated on April 07, 2023 16:56 PM by Andrew Koschiev
The Kiss Heard 'Round The World
It's not every day that a photo of Harry Styles and Emily Ratajkowski kissing goes viral, but that's exactly what happened when a picture of the two celebrities smooching at a party surfaced online. Fans were quick to speculate about the nature of their relationship, with some even suggesting that the two may be dating.
Emily Ratajkowski Speaks Out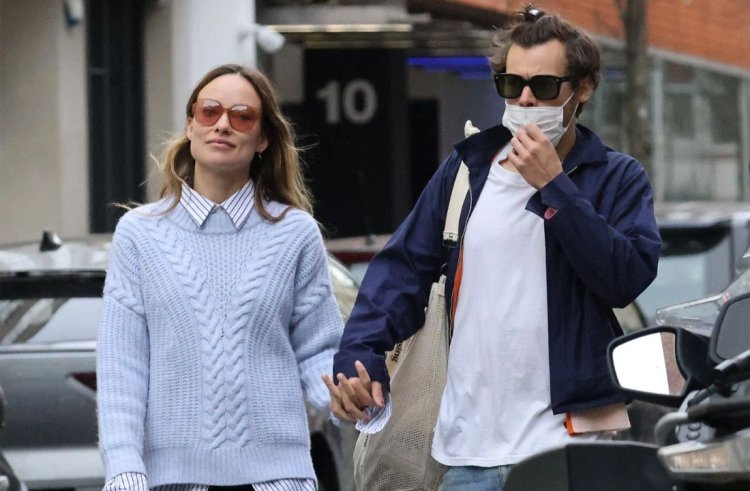 (Image Credits: Page Six)
After staying silent for several days, Emily Ratajkowski has finally addressed the kiss in a statement to the press. According to Ratajkowski, the kiss was just a spontaneous moment that happened at a party.
"Harry and I are just friends, and sometimes things just happen," Ratajkowski said. "There's nothing more to it than that."
Ratajkowski went on to explain that she and Styles have been friends for a while, and that the kiss was just a fun, harmless moment between two people who are comfortable with each other.
Fans React To The News
As expected, fans have had a lot to say about Ratajkowski's statement. Some fans have been quick to accept her explanation, while others remain convinced that there is something more going on between the two celebrities.
Regardless of what fans believe, it seems clear that the kiss has only added to the public's fascination with both Harry Styles and Emily Ratajkowski. While it remains to be seen whether or not there is any truth to the rumors of a romance between the two, one thing is for certain: the world will be watching closely to see what happens next.
Also Read:
Emily Ratajkowski & Harry Styles Share Steamy Kiss
Have You Seen Harry Styles And Emily Ratajkowski kissing In Tokyo