Eamonn Holmes weight loss as he snaps Selfies with a walking stick
Eamonn Holmes weight loss as he snaps Selfies with a walking stick
Updated on August 29, 2022 18:11 PM by Ava Sara
Eamonn Holmes is a Northern Irish broadcast and journalist. He co-presented GMTV for twelve years between 1993 and 2005 before presenting Sky News Sunrise for eleven years between 2005 and 2016. From 2006 until August 2021, he co-hosted This Morning with his wife, Ruth Holmes, on Fridays during the school holidays only.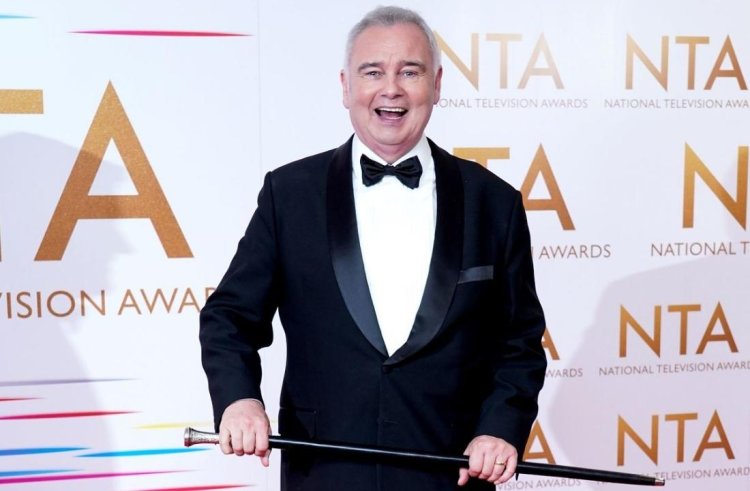 He married Loose Women host Ruth Langsford revealed last year that he had suffered from chronic pain and insomnia for years. He was diagnosed with a dislocated pelvis after months of unrelenting pain.
Holmes presented How the Other Half Lives, It's Not Me, and It's You for Channel 5. He is an advocate of numerous charities and causes, including Dogs Trusts, Variety GB and the Northern Ireland Kidney Patient's Association. Before entering broadcasting, Holmes worked for a Dublin-based business magazine.
He presented television coverage of snooker, horse racing, darts, and tennis. He won the National Television Most Popular Daytime Show Award from 1998 to 2001. He posted a brand new mirror Selfie on Instagram, boasting 756k followers.
Wearing a navy blue polo shirt and white trousers, this morning's host smiled as he held up his phone and leaned on his walking stick. Eamonn married Ruth Langsford and wrote: 'All set to walk the Dog... I just need to find out where the Dog has disappeared to'. The couple used to host This Morning together until Dermot O'Leary and Alson Hammond replaced them.
Eamonn has regularly been pictured using a walking stick as he suffers from chronic back pain after trapping a sciatic nerve and from bulging discs in his spine. Ruth is fed up with hearing about it. He highlighted that taking the painkiller Tramadol helps him cope with the pain. He exercises with his trainer, James, who has previously worked with Premier League footballers and whose methods get him moving in the mornings.