Did you know about the celebrities who died in car Accidents?
Did you know about the celebrities who died in car Accidents?
Updated on August 05, 2022 17:04 PM by Dhinesh
Introduction
As upsetting as they may be, celebrity demises are unquestionably fascinating, if morbidly so. The news of the terrible car accident in which the adored Princess Diana died shocked the globe in 1997. Prior to this occurrence, Hollywood had a similar loss when the blonde sex bomb Jayne Mansfield and two other people were killed in a car accident at the age of 34. The world was also shocked by the tragic and untimely deaths of Norman Burton, Paul Walker, and James Dean in car accidents. Accidental deaths become even more shocking when they are cloaked in mystery, like in the case of Olympic gold medalist Victor Davis, who was struck by a car whose driver left the scene.
On September 14, 1982, Grace Kelly passed away at the age of 52. She experienced a stroke, which resulted in the losing control of her car and sending it careening over a mountainside.
American actress Grace Patricia Kelly (November 12, 1929 – September 14, 1982) married Prince Rainier III in April 1956, becoming the Princess of Monaco. Kelly began her acting career in 1950, at the age of 20, and has since appeared in over 40 episodes of live drama productions that were broadcast during the early 1950s Golden Age of Television, as well as plays in New York City. She rose to fame in October 1953 thanks to her role in Mogambo, directed by John Ford and starring Clark Gable and Ava Gardner, for which she was nominated for a 1954 Academy Award and received a Golden Globe Award.
She then played the lead in five movies, including The Country Girl (1954), which starred Bing Crosby and for which she won the Academy Award for Best Actress. Other movies include High Noon (1952), starring Gary Cooper; High Society (1956), starring Bing Crosby and Frank Sinatra; and three Alfred Hitchcock productions: To Catch a Thief (1955), starring Cary Grant, and Dial M for Murder (1954), starring Ray Milland and James Stewart. At the age of 26, Kelly gave up performing to marry Rainier and started her responsibilities as Princess of Monaco. Princess Caroline, Prince Albert, and Princess Stéphanie were their three offspring. Kelly still had ties to the United States thanks to her dual citizenship with Monaco.
Paul Walker
At the age of 40, Paul Walker passed away on November 30, 2013. His 2005 Porsche Carrera GT slammed into a light pole while he and his companion, a pro race car driver, were riding along. Walker was riding along, and it's thought that his friend may have just lost control of the car.
American actor Paul William Walker IV died on November 30, 2013. He gained notoriety for playing Brian O'Conner in the Fast & Furious series. Walker started his acting career as a child actor in the 1980s. He rose to fame in the 1990s after appearing in the television soap opera The Young and the Restless. Walker received acclaim for his roles in the comedies Varsity Blues and She's All That in 1999. His participation in The Fast and the Furious helped him gain recognition internationally (2001).
Diana Princess of Wales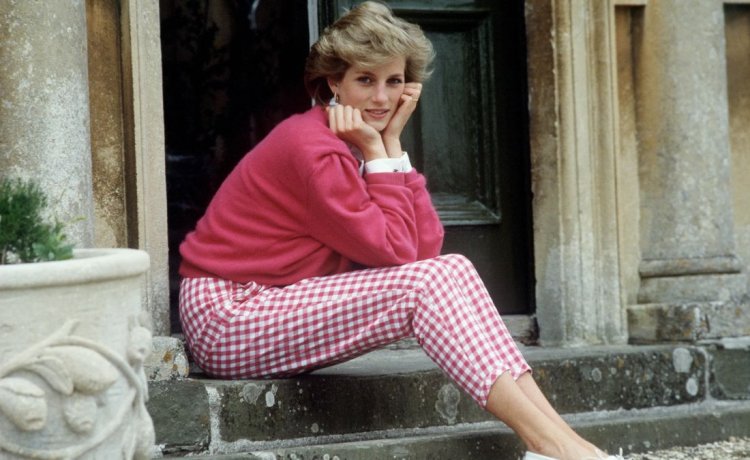 At the age of 36, Diana, Princess of Wales, passed away on August 31, 1997. She was killed in a car accident when the paparazzi's intense pursuit caused her driver, who was suspected of being intoxicated, to lose control of the vehicle.
Diana, Princess of Wales, passed away on August 31, 1997, from wounds she received in a car accident at the Pont de l'Alma tunnel in Paris, France. Both Henri Paul, the driver of the Mercedes-Benz W140 S-Class, and Dodi Fayed, Diana's partner, were declared dead at the scene. Trevor Rees-Jones, their bodyguard, was critically hurt in the collision but survived.
James Dean
When James Dean collided with another vehicle on U.S. Route 466, he died on September 30, 1955. Ironically, less than two hours prior to the disaster, he had been issued a speeding citation while driving his Porsche 550 Spyder to compete in a car race. According to reports, his death seemed to occur "instantaneously."
On September 30, 1955, near Cholame, California, an automobile accident claimed the life of Hollywood actor James Dean, age 24. He had previously participated in a number of auto racing competitions and was on his route to a sports car racing race when he lost control of his vehicle at the intersection of California State Routes 46 and 41.
Jayne Mansfield
At the age of 34, Jayne Mansfield was killed in a vehicle accident on June 29, 1967. She had severe head injuries when the car she was riding in collided with the tractor in front of them.
American actress Jayne Mansfield (April 19, 1933–June 29, 1967) worked in theatre, cinema, and television. She was also a singer, a nightclub performer, and one of the original Playboy Playmates. While employed by 20th Century Fox in the 1950s and the beginning of the 1960s, she was a significant Hollywood sex icon. Her reported personal life and publicity gimmicks, like wardrobe mishaps, were other things for which she was well-known. Despite having a brief cinematic career, Mansfield had multiple box office hits and received both a Theatre World Award and a Golden Globe.
In both the 1957 Hollywood film adaptation of Will Success Spoil Rock Hunter and the 1955–1956 Broadway production, she was successfully playing the fictional actress Rita Marlowe. Her other notable film roles included Too Hot to Handle (1958), The Wayward Bus (1957), and The Girl Can't Help It (1956). (1960). She made history as the first prominent American actress to have a nude scene in a Hollywood motion picture in the sexploitation film Promises! Promises! (1963). Paul Mansfield, a public relations specialist, was Mansfield's first spouse and the source of her professional moniker. She had five children and went through three divorces.
Ryan Dunn
Ryan Dunn passed away on June 20, 2011, at the age of 34. Intoxicated driving caused his death. Dunn had a blood alcohol content of 0.196 percent when he passed away.
Ryan Matthew Dunn, one of the stars of the MTV reality stunt show Jackass, was an American stunt performer and comedian who died on June 20, 2011, on June 11, 1977. As a part of the CKY Crew with his longtime friend Bam Margera, Dunn gained notoriety in the late 1990s for their outrageous exploits and pranks that were caught on camera and contributed to the success of Jackass. As well as hosting Homewrecker and Proving Ground, Blonde Ambition, Street Dreams, and Margera's Haggard and Minghags, Dunn also acted in feature films. In 2011, Dunn perished in an automobile accident.
Sam Kinison
Sam Kinison passed away on April 10, 1992, at the age of 38. He was killed in an automobile crash when a drunk driver, age 17, stuck his vehicle, resulting in a head-on collision.
Samuel Burl Kinison was an American actor and stand-up comedian who lived from December 8, 1953, to April 10, 1992. His stand-up acts, which he performed as a former Pentecostal preacher, were frequently marked by an emotional style akin to charismatic preachers and punctuated by his distinctive scream.
Dale Earnhardt
A 49-year-old Dale Earnhardt passed away on February 18, 2001. He passed away from severe brain injuries sustained in a vehicle collision on the penultimate lap of the 2001 Daytona 500.Ralph Dale Earnhardt was an American professional auto racing driver and team owner best known for his involvement in stock car racing for NASCAR (April 29, 1951 - February 18, 2001). He started his career in 1975 in the World 600 as a member of the Winston Cup Series.
He is the third child of race car racer Ralph Earnhardt and his wife Martha. Earnhardt is regarded as one of the most significant drivers in NASCAR history. During the course of his career, he won 76 Winston Cup races, including the 1998 Daytona 500. Additionally, he shared the record for the most NASCAR Winston Cup titles ever with Richard Petty by winning seven of them. This achievement was made in 1994, and it wasn't matched for 22 years until Jimmie Johnson in 2016. He was known as "Ironhead," "The Intimidator," and "The Man in Black" for his brash driving style.
Randy Savage
At the age of 58, Randy Savage perished in an automobile accident on May 20, 2011. While driving, he suffered a heart attack, which caused him to lose control of the car. He actually passed away from a heart attack.
Randy Savage was an American professional wrestler, rapper, actor, and baseball player best remembered for his stint in the World Wrestling Federation (WWF) and World Championship Wrestling. He was born Randall Mario Poffo on November 15, 1952, and he passed away on May 20, 2011 (WCW).
Oscar Taveras
Oscar Taveras, a prospect with the St. Louis Cardinals, passed away on October 26, 2014, in an automobile accident that also claimed his girlfriend's life. Oscar Francisco Taveras was a professional baseball outfielder of Dominican and Canadian descent who spent one season with the St. Louis Cardinals of Major League Baseball.
In the Dominican Republic, he is known as "El Fenómeno." The Cardinals signed him as an international amateur free agent at age 16 in 2008, and he debuted in Major League Baseball in 2014. He batted.321 with a.519 slugging percentage across six minor league seasons. He primarily played the center field but was able to play all three outfield positions. Taveras, who possesses exceptional batting abilities, was a top-five minor league prospect in 2013 and 2014.
He drew comparisons to fellow Dominican and former MLB outfielder Vladimir Guerrero because Taveras was able to successfully hit pitches outside of the strike zone with a strong, fluid, and balanced stroke. He had a strong and precise throwing arm, like Guerrero. The outfielder received a plethora of honors and won batting championships in two minor levels, including the Midwest League championship in 2011 with a.386 average. The next year, he was named Player of the Year for both the Cardinals organization and the Texas League as well as won the batting title.
Bob Simon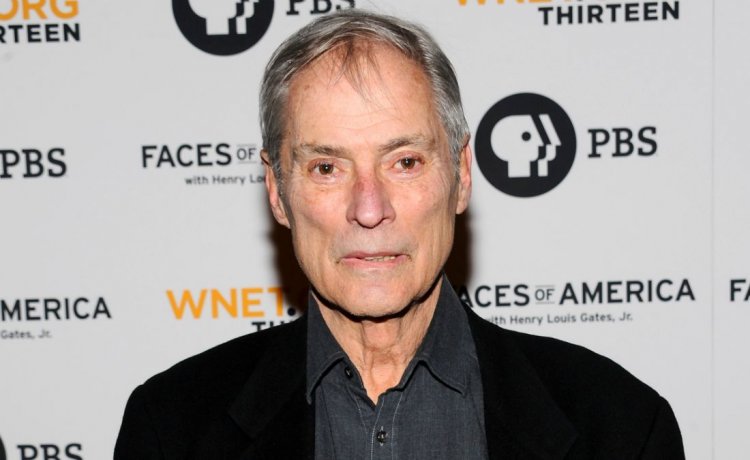 American television correspondent for CBS News, Robert David "Bob" Simon (May 29, 1941 – February 11, 2015) was born in the United States. In 67 nations throughout the course of his career, he reported on crises, wars, and unrest. Simon covered the Israeli-Lebanese Conflict in 1982, the American troop departure from Vietnam, and the 1989 Tiananmen Square student demonstrations in China. He and four members of his TV team were taken hostage by Iraq during the Persian Gulf War in 1991 and held there for 40 days. "Forty Days," a book he wrote on the event, was released. In 1996 and 1999, he started working as a regular correspondent for CBS's 60 Minutes and 60 Minutes II.
He was a senior international correspondent for 60 Minutes at the time of his death in a car accident. David Rhodes, president of CBS News, refers to Simon as "a titan of broadcast journalism" since he is one of the few reporters who has reported on most of the major foreign conflicts since 1969. Over the course of a 47-year career, he won more than 40 significant honors for his thorough reporting, including 27 journalism Emmy Awards and the Overseas Press Club award. Simon suffered serious injuries in an automobile accident on February 11, 2015, in Manhattan, New York. After being taken to St. Luke's-Roosevelt Hospital, he was declared dead.