Diana Ross's Net Worth
Diana Ross's Net Worth
Updated on November 10, 2022 11:08 AM by Evelyn Mia
Date of Birth: March 26, 1944 (78 years old)
Height: 5 ft 4 in (1.64 m)
Profession: Singer, Actor, Writer, Film Producer, Music artist, Producer, Composer
Nationality: United States of America

She has a net worth of $250 million
Introduction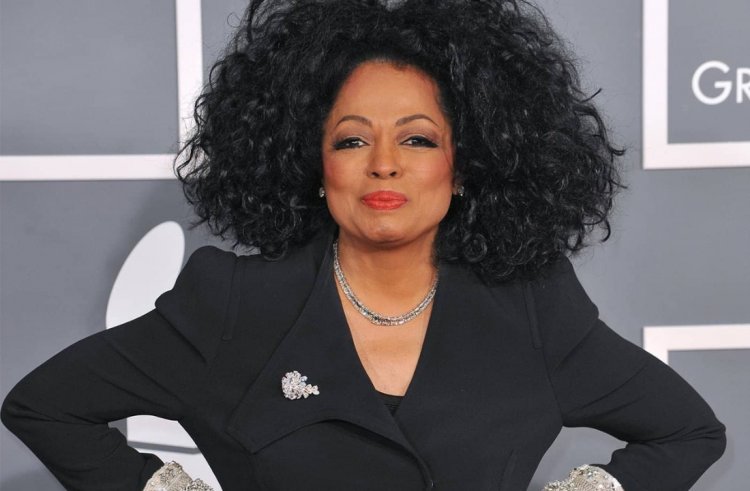 (Image Credits:National Today.com)
Diana Ross is an iconic figure in the music and acting industries in the United States, and she has a net worth of $250 million. After beginning her musical career in the 1960s as a member of the hugely popular group The Supremes, Ross went on to have an incredibly successful career as a solo artist. She is the first performer in the annals of music history to have reached number one with songs released under her own name, as part of a duet, and as a member of a trio group. More than 75 million records have been sold all over the world as a result of Diana's many different singing incarnations.
Early Life
Diana Ross was born on March 26, 1944, to Ernestine and Fred Ross, Sr., in Detroit, Michigan. She graduated in January 1962 from Cass Technical High School, which is located in the heart of downtown Detroit. Since becoming a fashion designer had always been her ultimate career goal, she enrolled in classes there to hone her skills in areas such as garment construction, hat making, pattern drafting, and tailoring.
Ross, at the tender age of fifteen, signed on with the Primettes, the female counterpart to the popular male singing group the Primes. Following their victory at a talent competition in Windsor, Ontario, the Primettes were given the opportunity to try out for Motown Records. Ross had talked to his old next-door neighbour William "Smokey" Robinson, and Robinson had promised to allow Ross and the Miracles to use Primettes guitarist Marv Tarplin in exchange for bringing the group to Motown. Executives at Motown were charmed with the Primettes, but they thought the group was too young to sign. Motown's original boss Berry Gordy told the group to return once they had completed their high school education. The Primettes were not deterred and frequently visited the Motown studios in Hitsville to assist with the recording process by providing anything from hand claps to background voices. In January of 1961, Gordy joined the band on the condition that they change their name. The group changed their name to the Supremes when Ross, Florence Ballard, and Mary Wilson remained members after Barbara Martin's departure a year earlier.
Solo Career
Motown published Ross' self-titled debut solo album in May of 1970, and soon after, Ross released "Everything is Everything" and "Surrender" (1971). After starring in her debut solo TV special, "Diana!," in late 1971, Ross began negotiations to leave the Motown label at the end of 1980. After 20 years with the label, she was paid $250,000 to leave. After that, Ross signed a seven-year, $20 million contract with RCA Records, which was the most expensive recording deal ever at the time. Why Do Fools Fall in Love, her first album for RCA, was a huge hit and sold over a million copies when it was released in 1981.
Ross has released almost 20 studio albums as a solo artist and over 30 recordings if we, including her live albums and soundtrack albums in addition to her studio albums. She has also put out over 90 singles, of which 17 have made it into the Billboard Top 40, 12 into the Top 10, and 6 into the top spot.
Acting Career
In addition to pursuing a career in music, Ross is also active in the acting industry. She is best known for her role in the film "Lady Sing the Blues," which was released in 1972, and as a result of her performance, she was nominated for both the Golden Globe Award and the Academy Award. Other films in which she had starring roles include "Mahogany" (1975) and "The Wiz" (1978), as well as the television films "Out of Darkness" (1994) and "Double Platinum" (1999).
Personal Life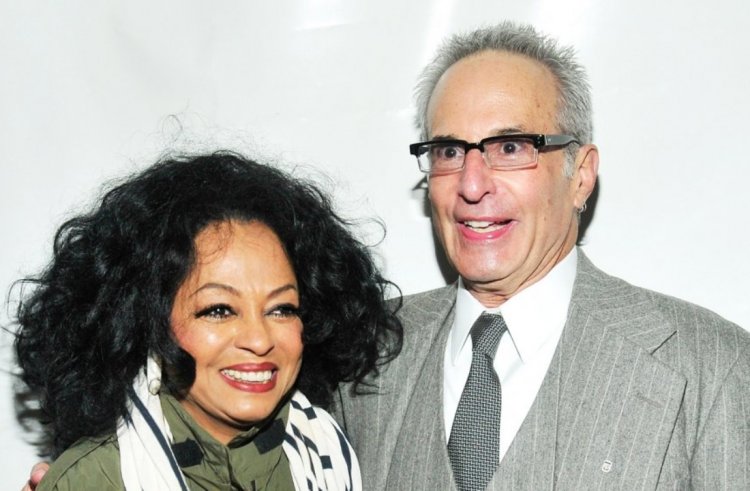 (Image Credits:News24Viral.com)
Ross has had two marriages and five kids. She had Rhonda Suzanne Silberstein with Motown CEO Berry Gordy, whom she started seeing in 1965. Ross married music industry entrepreneur Robert Ellis Silberstein in 1971, two months into her pregnancy. Thus, Gordy did not assist in raising Rhonda. Despite knowing Rhonda's biological father, Silberstein decided to raise her as his own. Ross and Silberstein eventually had two daughters, Tracee Joy and Chudney Lane. Ross relocated to the Big Apple following her 1977 divorce from Silberstein.Ross then dated Kiss's guitarist/singer Gene Simmons from 1980 to 1983.
In 1985, she met Norwegian shipping tycoon Arne Naess Jr., and the following year, they wed. They had two boys, Ross Arne and Evan Olav Ross, and she took on the role of stepmother to Nss' three kids. Evan would eventually tie the knot with pop star Ashlee Simpson in 2014. Now we know that Ashlee Simpson is married to Diana Ross, who is Ashlee's grandmother. Ashlee's daughter from her first marriage to singer Pete Wentz is also her stepdaughter, and Evan is a proud father to both.
Ross and Nss separated in 2000 after news surfaced that Nss had fathered a second child with a lady in Norway. In 2004, when mountain climbing in South Africa, Nss sadly fell to his death.
Real Estate
Diana's main home for a long time was a large mansion in Greenwich, Connecticut. At one point in 2007, she put the 5-acre home on the market for $39.5 million. She couldn't find a buyer, and when the real estate market crashed, she was able to get a refund for property taxes that, in hindsight, were too high. It is actually two separate parcels. One is worth about $9 million, and the other is worth $10 million because it is on the water.
social media
Wikipedia- Diana Ross
Twitter- Diana Ross
IMDb- Diana Ross
Instagram- Diana Ross
FAQ's
Q: What are Diana's net worth and profession?
Ans: Diana Ross is a legendary figure in the entertainment sectors in the United States, including the music and acting industries, and she has a net worth of $250 million.
Q: How's Diana's career as a whole?
Ans: Ross began her music career in the 1960s as a member of the groundbreaking group The Supremes, and she later enjoyed an equally fruitful solo career. In the history of recorded music, she is the only performer to have a number-one single as a solo artist, a member of a duo, and a trio.
Q: How was their solo career of Ross after leaving "The Supremes"?
Ans: Ross's first solo album, named simply "Ross," was released by Motown in May of 1970, and shortly thereafter, Ross issued the singles "Everything is Everything" and "Surrender" (1971).
Q: How were the relationship conditions Ross after becoming popular?
Ans: Ross is divorced with five children. With Motown CEO Berry Gordy, she had Rhonda Suzanne Silberstein in 1965. Gordy didn't help raise Rhonda because Ross married a music industry entrepreneur two months into her pregnancy. Silberstein raised Rhonda despite knowing her father. Tracee Joy and Chudney Lane were their daughters. Ross moved to NYC after divorcing Silberstein in 1977.