Demi Lovato 30th Birthday Celebration With Her New Boyfriend Jute$, He Says 'You Are Everything
Demi Lovato 30th Birthday Celebration With Her New Boyfriend Jute$, He Says 'You Are Everything
Updated on August 22, 2022 18:49 PM by Ella Bina
Demi Lovato celebrated her milestone 30th birthday by going Instagram official with her new boyfriend, Jute$.
Taking to her Instagram Stories, the Sober singer shared a shot of herself and the Canadian artist posing for a selfie in a bathroom mirror, along with the cheeky caption, Birthday bitch with her love.
Jute$, real name Jordan Lutes, also posted a tribute to Demi on his own Instagram that day, gushing that he was 'bursting with joy over his relationship with the pop star.
Also, Read Interesting facts about Demi Lovato.
Happy birthday, baby. You're a 30-year-old minx, and I'm the luckiest schmuck in the world because I get to call you mine, he wrote alongside several PDA-packed photos and videos of the couple.
Demi Lovato's Instagram Story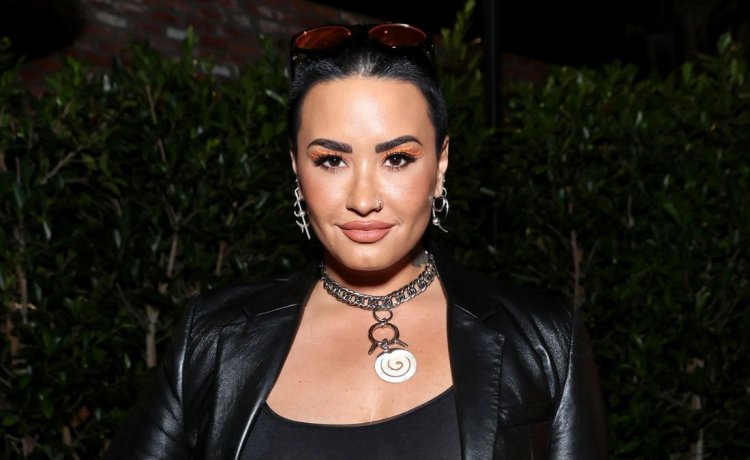 Making you laugh has become my new obsession because your smile cures my depression; there's a song lyric somewhere.
And that's all you, baby, he wrote in part. I'm here to support you and tell stupid dad jokes when needed. You're more than your music, more than your voice, more than a beautiful face. You're everything. I love You for having her by his side.
The messages continued, and the 'Sorry Not Sorry' singer shared the posts and thanked him with 'I love you, thank you, baby.'
Demi's Double Celebration
With her 30th birthday and new boyfriend, Demi Lovato continued the celebrations for the release of 'Holy Fvck,' her eighth album, which she described as a work that opens a chapter in her life.
Lovato has been busy celebrating these days as she also released her eighth studio album, 'Holy Fvck,' this month. She was candid about focusing on the next decade of her life in a new interview.
Apple Music Interview About The Album
It feels like a door opening to a whole new chapter of my life; through that door, I see things like taking time off for myself to work on my spirituality, to travel to places that I want to go to that I've never been.
Then, once I do that, she said. Take time off to start a family, to raise children. Things that bring me joy outside of this industry because this industry is all that I have known since I was a child. Lovato told Apple Music.