Cheryl Burke of Dancing With The Stars writes an emotional message for her past dance partner after the exit
Cheryl Burke of Dancing With The Stars writes an emotional message for her past dance partner after the exit
Updated on November 28, 2022 19:04 PM by Anna P
Disney+ series has bid goodbye to the main people from the show. Judge Len Goodman and Cheryl Burke exit the show after their final performance. Before she retired, Cheryl had messages for the past dancers.
Cheryl Burke on Dancing with the Stars twice before her tenure. She was always competitive and gave brilliant performances. The dance partners who competed with her.
Cheryl takes back to her past and thanks them. Lachey, Emmitt Smith, and others in a heartfelt Instagram post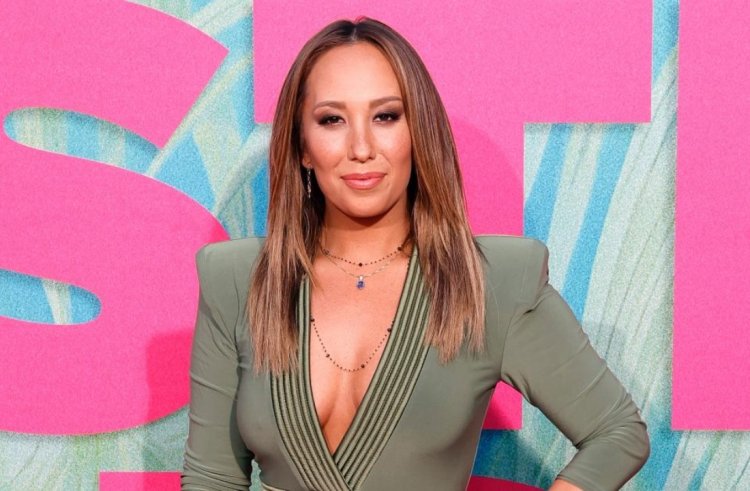 (Image Credits:Techno Trenz.com)
"To all of my dance partners who have played a pivotal role in my life, thank you. Thank you for the life lessons, trusting me with your vulnerability, and for always giving each dance your all. Though there were times of blood, sweat, and tears, I can confidently say that regardless of it all, not a single one has ever let me down. Even if "dance mom" Cheryl decided to take over rehearsal at times, ha, you knew that it came from a loving place, so thank you again for trusting me, allowing me to mould you into dancers, and for the amazing ride that I'llI'll never forget. LOVE TO YOU ALL! ????"
It has been 26 seasons of Dancing with the Stars, thanks to all 26 dancing partners. Besides the long message, Cheryl also posted a video featuring snippets of her throughout her journey with all her dance partners.
Cheryl Burke has decided to step away as q professional dancer from the show. She did indicate she would like to be on the Dancing With The Stars show.
Cheryl Burke has put her name in place of Len Goodman, but who knows which lucky person gets to fill the place?
Cheryl has much experience in Dancing with the Stars, meaning she is the right person to be on the Judge's Panel. Although now every DWTS wants to be a judge, the makers should consider an experienced individual like Cheryl Burke, who has been on the show for years.
Fans are rooting for Cheryl Burke. It will be great to see Cheryl Burke in the judge's role.
To conclude.
Cheryl Burke is leaving Dancing with the Stars as a professional dancer. She had a sweet message for all her past fellow dance partners. She is now waiting to get into her new role.