Braxton Berrios' Ex, Sophia Culpo, Moves Out Of Their Shared Home
Braxton Berrios' Ex, Sophia Culpo, Moves Out Of Their Shared Home
Updated on April 05, 2023 15:43 PM by Andrew Koschiev
Sophia Culpo is moving forward and moving out. The Culpo Sisters star resigned from the house she shared with her ex, NFL player Braxton Berrios, less than two weeks after announcing her breakup. According to Sophia on Instagram Stories, "It is officially moving day," she said. My mantra for the day came to me when I awoke this morning.
Moving on and moving forward will always bring the most growth regardless of what happens." As for the 26-year-old, she is trying to look at the positives rather than the negatives. She said that ending anything in one's life is challenging, but it is always a new chapter.
Her clothes and possessions were packed up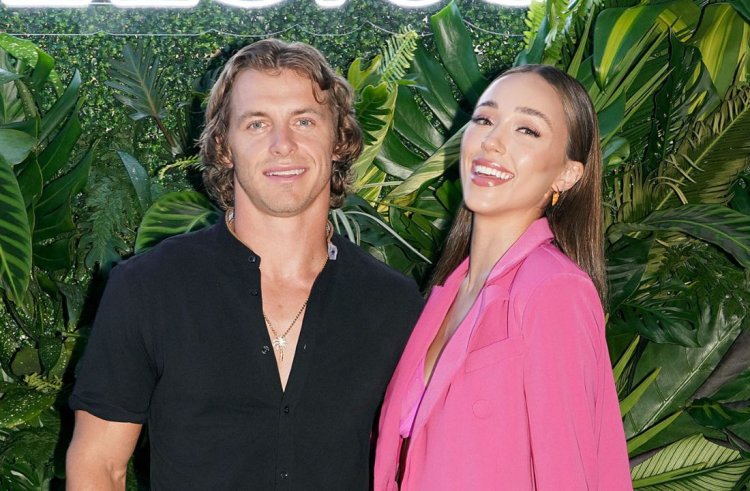 (Image Credits: The US Sun)
It will always bring you closer to your authentic self if you are grateful for the growth. She packed up all her clothes and belongings in just three hours with the help of Roadway Moving. Her immediate family, including her sister Aurora and Olivia Culpo, lives in Los Angeles, where she lives now.
In a separate post, she said, "Grateful for the last two years." Before his trade to the Miami Dolphins in March, Sophia supported Braxton while playing for the New York Jets. "Learned lessons, shared love, gained strength and all the support along the way."
Finding a relationship and a partner
Despite this, Sophia expressed her gratitude for her NFL boyfriend's backing as her career began to flourish. The support Sophia has received from him is very important to me since he is like a best friend, and he is someone I can confide in about anything." Getting a relationship and finding a person you can depend on and trust has given me great confidence."
The exes aren't ready to confess to their breakups. However, fans have been wondering if Sophia's breakup will play out in The Culpo Sisters in the future. Although the series' future is unclear, Sophia's sister told a magazine recently that the family has plenty of material to cover.
Also Read: NFL Suspends Miami Dolphins Strips Team And Owner Team Of Draft Picks After Tampering Probe