Bachelor In Paradise Season 9: Back with a Bang as Rachel is Confirmed As A Cast Member
Bachelor In Paradise Season 9: Back with a Bang as Rachel is Confirmed As A Cast Member
Updated on August 23, 2023 10:52 AM by Andrew Koschiev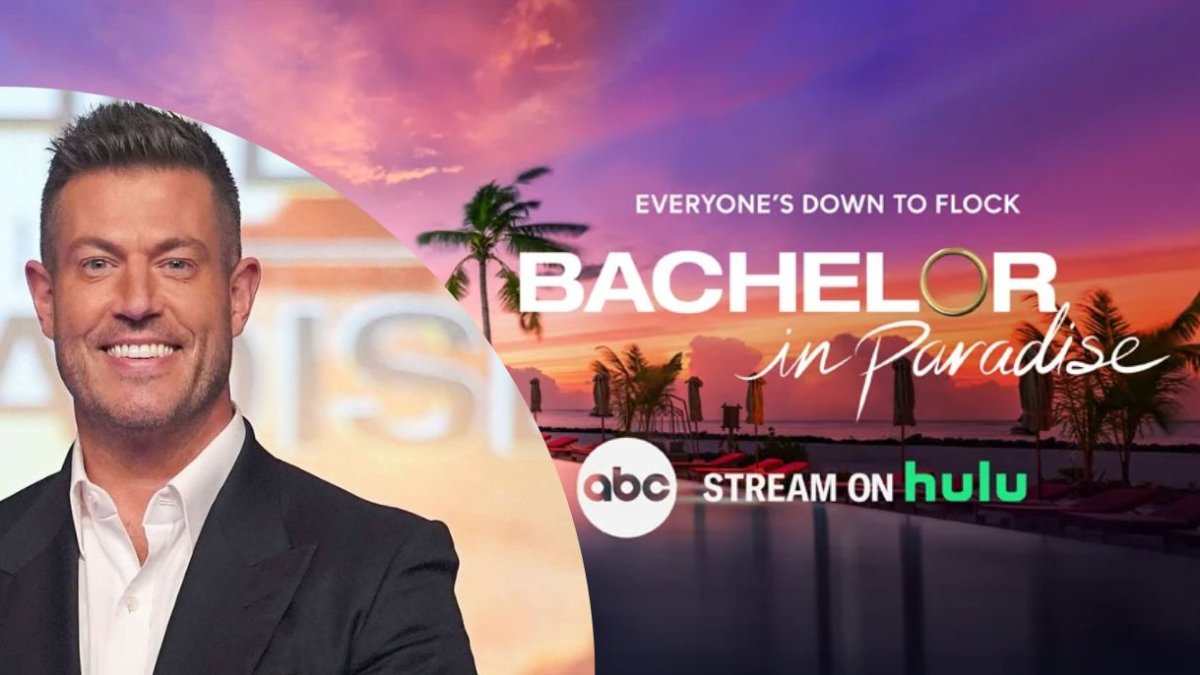 'Bachelor In Paradise Season 9: Back with a Bang as Rachel is Confirmed As A Cast Member (Image Credits: realitytvworld.com)
Rachel Recchia is confirmed to be part of the Bachelor in Paradise season 9
As we all are familiar with the season named Bachelor in Paradise, it will air its season 9 this year and the fans can't wait to see it. The basic story of this season is the partnership of the contestants and those are the same contestants who appeared in The Bachelor and The Bachelorette. Both the participants are eager to find out or are in search of a partner and those who fail to find love for themselves.
Bachelor in Paradise (Image Credits: realitytvworld.com)
Although no date has been confirmed that will tell us when the show will be aired but Jesse Palmer, who's very famous and known to be the one who's going to host the show 'Bachelor in Paradise' has shared with the fans that he just as last year he hosted the show, this year too he's going to be the host of the show. He also stated that just as the last season of the show premiered in September, there are chances that this year too it will take place this September. Just because the fans are eager to know more about the show, its airing, and the cast, Palmer stated that most of the members are expected to be coming from The Bachelor season 27 and The Bachelorette season 20. From the season of The Bachelor, it's expected that Zack Shellcross might join, and from The Bachelorette Charity will join the show.
Katie was a prominent member of the previous show but the fans got to know through her live video on Instagram that she will not be participating this year on the show. However, the headlines are about Rachel Recchia, who got huge fame on the show, stating in one of her interviews with Hollywood Life that she seems interested to be a part of the new season. Since Rechal gained huge love from the audience, she's known to be the nation's favourite contestant and fans are very happy to know that she will be joining the show. The fans were happy to see Rachel paired up with Gabby and happily they were announced to be winning the title of the first dual bachelorette who traveled together on the road of love and embarked on it.
It was also seen in one of the hit scenes of the show where Rachel all of a sudden fell in love with Tino and later on they exchanged their rings too. Their engagement broke when Rachel got to know about the kiss Tino did with some other woman. Rachel is known to be a prominent figure in the show and that's one of the reasons fans can't wait to have her back on the show. She had a spirit within herself and she got her fans hooked with the performance.
Bachelor in Paradise: Season 9 First Look
Also Read: Bachelorette Fans Furious Over Charity Lawson's Suitor Pick On 'Rigged' Finale
Also Read: Former 'bachelorette' Rachel Recchia Gets A '2nd Chance' At Love In 'bachelor In Paradise' Season 9 1st Look
Also Read: Horoscope Predictions For August 21, 2023: What Your Sign Can Expect