All about Lissa Rinna and Harry Hamlin's relationship
All about Lissa Rinna and Harry Hamlin's relationship
Updated on August 21, 2022 18:28 PM by Sally Harbor
Lissa Rinna, known from Real Housewives Of Beverly Hills, has married Harry Hamlin for a decade, but the couple's journey to happily ever after wasn't always easy.Lissa Rinna and Harry Hamlin's love story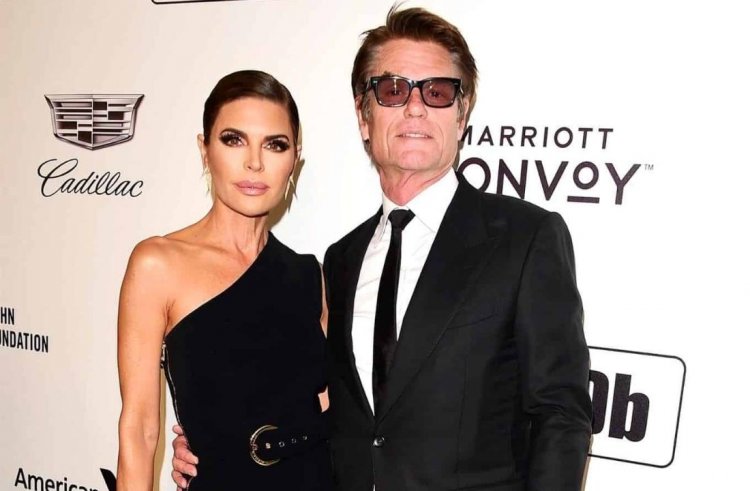 Lissa Rinna and Harry Hamlin first met in 1992, and since then, they felt a spark of immediate connection despite both being in different relationships.
It was sparks right away. She had just been to the circus the day before and she said, 'Oh my God, I went to the circus last night and it was so sexy!' I'm thinking to myself, 'Wait a minute, here's this girl. She's sitting there and the elephants and the clowns and all that,'" Harry recalled on The Jess Cagle Show in 2019.
Because the only circus I'd ever been to was Ringling Brothers. But she was talking about Cirque Du Soleil, which is very sexy, but I didn't know that. Also read: Sutton Stracke of RHOBH favors Lissa Rinna and explains her anger issues.
Hamlin, married to Nicollette Sheridan from 1991 to 1992, noted that he was interested in Rinna from their first conversation. "I had not seen Cirque du Soleil at that point, so I thought, 'If this girl can be turned on by elephant dung and whatever, I'm good with her.' I have enchanted right away," he added.
Also read: Denise Welch calls out Lisa Rinna for her bad behavior.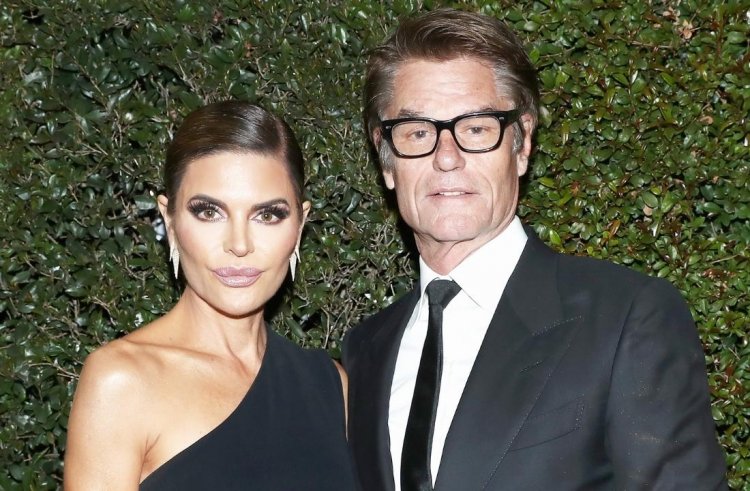 The pair then met each other after becoming single later that year. Rinna also revealed that it took some time for Harry Hamlin to take the next step in their relationship due to his past as The Emmy nominee was previously married to Laura Johnson from 1985 to 1992. He also shares a son Dimitri with ex-Ursula Andress.
"Harry had been married twice before me, so Harry wasn't very excited to get married again. Like, not at all. Zero," the reality star explained on Live With Kelly and Ryan in 2017. "It took five years, which is kind of a long time when you're waiting for it. I'd never been married."
The California native continued: "So, long story short, we're at dinner up in Canada. We're just sitting at dinner and all of the sudden he just, like, out of the blue says, 'I think we should get married, what do you think?' That's how romantic it was. Of course, I said yes, but I made him, afterward in the bathroom, I said you have to get down on your knees and propose for real. The ups and downs in the beautiful relationship
After their marriage in 1997, the couple welcomed their two daughters, Amelia and Delilah. Their fans also saw their home life when they signed up to film a reality series together.
We decided we wanted to create something between the two of us. Our lives are crazy in that not only are we actors and artists, not only do we do shows like Dancing with the Stars or go to Broadway to do Chicago, but we also have kids, we have a retail store that we're trying to keep going all the time," Harry had told to a source back then. "So a lot of crazy things happen to us daily, and we just thought, 'Well, you know what, if we're going to do something creative together, we could do a comedy. We could do something like I Love Lucy.'Also, there was no mention of Lisa Rinna's mother's death on RHOBH.
Their short-lived series was eventually followed up by an offer for The Real Housewives of Beverly Hills. Although Rinna was onboard, it took some time to convince Hamlin to take the offer.
I went to him and said, 'OK, they're interested in me doing this show, the Housewives.' 'Nope, I'll divorce you if you do it.' I said, 'OK.' No more conversation. Done. That was that.
I was fine with it," she recalled during an OWN special in 2015. "So he returned to me in two days and said, 'You know, I've thought about it. I've done some research — I've changed my mind. I think it might be a good thing for you.' Harry, a good businessman, said, 'It's a good thing. It'll work for you. You should do it.'" And Since joining the Bravo series in 2014, viewers have continued to get glimpses of their marriage throughout the seasons. A quick timeline of the couple's relationship
The two met each other back in 1992. A few months after they originally crossed paths, Rinna and Hamlin reconnected amid his divorce from his ex-wife.
In 1983, While attending the American Comedy Awards, Rinna and Hamlin made their red carpet debut when they were photographed holding hands at the Shrine Auditorium in Los Angeles. Also read: Lisa Rinna Reveals She Wanted to Change Her Name to Lisa Hamlin — but Husband Harry Said No.
In 1997, The actor proposed to Rinna during a trip to Canada. Later exchanged vows in the backyard of their Hollywood Hills home in March of the same year.
The newlyweds expanded their family with daughter Delilah Belle in June 1998. Then their second daughter, Amelia Gray, was born in June 2001.
Rinna and Hamlin made their Broadway debut as a couple for Chicago. The fashion designer brought Roxie Hart to life alongside Hamlin's portrayal of Billy Flynn.
Hamlin returned to reality TV during season 5 of Bravo's The Real Housewives of Beverly Hills in 2014. Through the years, viewers have seen Rinna and Hamlin's dynamic play out on screen.
Also read: Awful Things Lisa Rinna Has Done On RHOBH That Should Get Her Fired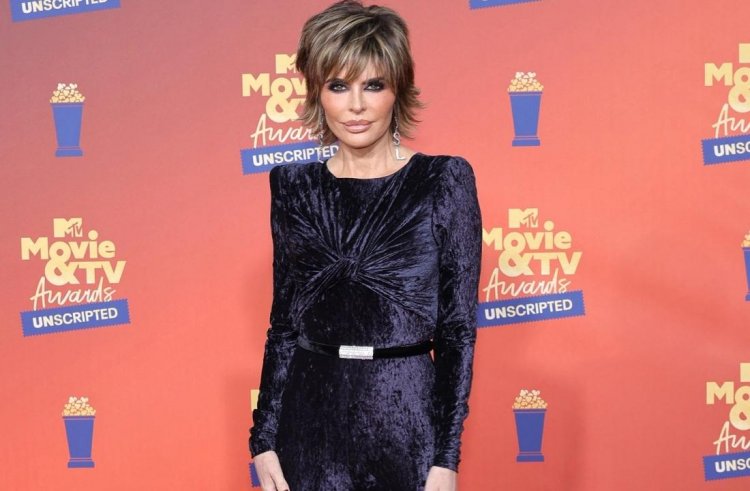 In 2017, the couple celebrated their 20th marriage anniversary. "Lisa and I agree. When you get married, you get married," the Golden Globe nominee told Us Weekly. "So we have a very functional relationship, and we respect each other and listen to each other and admire each other, and we let each other be.
We're not helicopter husband and wife.", Harry told a news source in 2019. Hamlin noted that their marriage worked because of how completely and utterly" opposite they are in their lives. "But I love to cook, and she doesn't, so we all get fed.
I have no interest in pop culture, and she does, so whatever I know about pop culture, I get from her," he added. "As far as the science stuff goes, she's marginally into that, but she's very busy with everything she's doing.
In 2022, the couple is still happily married and as in love as they were back in their day. They also celebrated their 25th anniversary and are bound to love forever.