Doja Cat's Instagram Followers Shocked After She Shaves Her Head & Eyebrows on Live 'I'm Over It
Doja Cat's Instagram Followers Shocked After She Shaves Her Head & Eyebrows on Live 'I'm Over It
Updated on August 05, 2022 22:42 PM by Dhinesh
Doja Cat proudly debuts her new look!
The 26-year-old "Woman" singer shaved her hair and eyebrows off on Instagram Live in front of shocked followers and loved every bit of her new look!
Doja Cat, known for her unique style, explained the reason behind the drastic change, as shown in videos of the moment shared on social media.
Doja said, "You people have seen me wear my natural hair out. I had, like, two eras where my hair would be out. I would straighten it. There was a moment where it was natural, and I don't even wear it natural 'cause I don't feel like it, and it's just a f---ing nightmare, dude. I'm over it."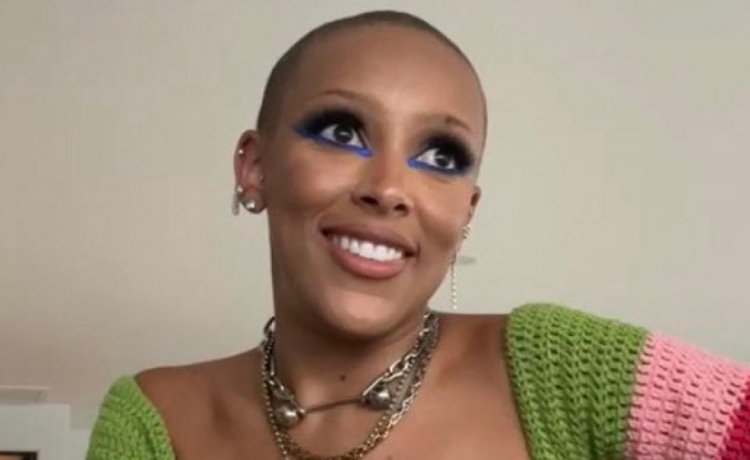 The Grammy winner admits, "I'm liking this," adding that she was so used to wearing wigs that she saw "no point" in having hair.
She continued, "What is the use of having hair if you're not going to f---ing wear it out? I don't even sport it, so I'm shaving it off. There's no point. I've never felt so f---ing happy, like ... it's very funny how much of an effect taking my hair off my head has positively influenced me."
Doja list out the benefits of her new hairstyle:
The American rapper went on to state the benefits of her freeing style.
Doja said, "I can swim, which is important because I love to surf. I can swim, work out, and do like real arduous workouts and sweat my ass off."
"Another kind of fun thing for" the "Say So" hitmaker, she explained, "is that my wigs are going to lay flatter if I ever do wanna wear a wig."
She continued, "If I wanna do a buzzcut color, I can do any color without actually doing it on my own head. I can do a buzzcut wig. Either way, it's like much easier all around. And it's too hot for that s---, even though it's almost fall. This is just better, it's a lot better."
Doja makes fun of herself!
"I'm glad my head is a good shape. I was scared it was going to give peanut head ... I was like, 'What the f--- does my head look like without hair?'," Doja concluded.
In addition to shaving her hair off, Doja also shaved her eyebrows on Instagram Live.
Doja's makeup artist didn't believe it at first!
In the video shared on Twitter, Doja stated that her makeup artist said they were heading to her house immediately because they didn't believe what she was about to do.
Doja's millions of fans quickly commented on her makeover, with one writing on social media, "She looks very beautiful. It fits her so well."
"Love it, Doja! Be your authentic self. I shaved my head and have never felt more empowered. Welcome to club, brown baldie!" another person added.