The orbiter Danuri's first lunar orbit launched by South Korea!
Published on August 05, 2022 18:27 PM by FACTSWOW Team
On Thursday, South Korea launches its first moon mission. The lunar orbit took off from Florida's Cape Canaveral Space Force Station abroad a SpaceX rocket.
Nick, name of the rocket!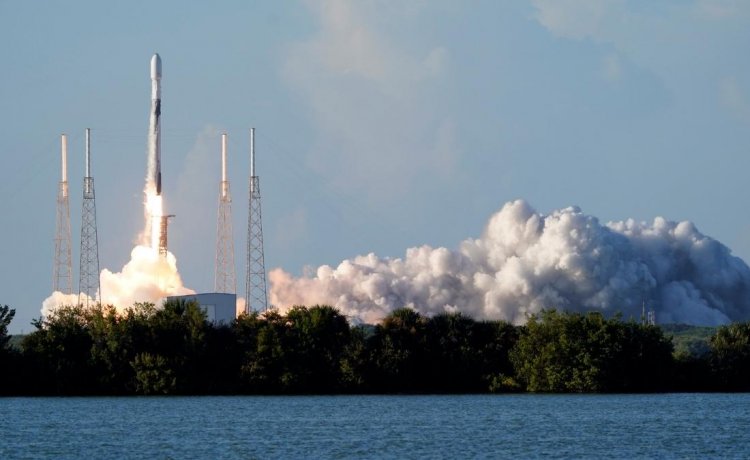 The Korea Pathfinder orbiter, nicknamed 'Danuri,' lifted off from launch complex 40 at the Cape Canaveral Space Force Station in Cape Canaveral. This mission developed a space rocket launch capability.
Launched successfully!
The mission launched successfully as they got separated from the Falcon 9 rocket. The orbiter was nicknamed Danuri, which refers 'enjoy the moon. This successful mission was developed by the Korea Aerospace Research Institute, which was about 678 kilograms of craft with six payloads. It also includes Korean-made equipment.
For future observation!
In December, it is expected to enter the moon's orbit. It will be used for the possible search of landing sites and future missions. Dani will be helpful for the scientific research of the lunar environment and testing space technology.
Launch of a lunar explorer!
If Dani succeeds, South Korea will become the world's seventh lunar explorer and the fourth in Asia, behind India, China, and Japan. South Korea is accelerating a space program, and by 2030, it seeks to send a probe to the moon. The spacecraft also joins India's Chandryaan-2 and NASA's Lunar Reconnaissance Orbiter around Earth's natural satellite.
Design of spacecraft!
The spacecraft is about $180 million. It was carrying six science instruments with a NASA camera. It was designed as the permanently shadowed, ice-filled craters at the lunar poles. NASA favors the lunar South Pole for future astronaut outposts because of evidence of frozen water.
Expanding space rocket launch by North Korea!
On the Korean Peninsula, space launches have been a sensitive issue where North Korea faces international sanctions over the nuclear-armed ballistic missile program.
The ambition of a space rocket!
An expanding space rocket launch site is in North Korea for advanced space ambitions to test new intercontinental ballistic missiles under the guise of a space vehicle. The space program by South Korea is for scientific purposes and used in military technology such as in defense or spy satellites.
Published on August 05, 2022 18:27 PM by FACTSWOW Team