It's surprising! Jenny McCarthy about her strained relationship, Check who the star is
Published on August 12, 2022 12:43 PM by FactsWOW Team
The View is a popular show that grabs lots of fans' attention. Everyone will remain the show's star, including Jenny McCarthy and Whoopi Goldberg. As per the famous journalist's report, there might be an ice war between the two stars. Let's look into a deep well that has their war stuff.
Whoopi Goldberg was not Jenny McCarthy's favorite when she served as her co-star. It's worth noting that McCarthy and Goldberg were co-hosts of "The View" from 2013 until 2014, during which time they did not seem to consider themselves close friends. The "Sister Act" star didn't seem to like Jenny McCarthy when they worked together.
Related: The View's Alyssa Farah shares her thoughts
The exact report from the Journalist
"Ladies Who Punch: The Explosive Inside Story of The View" author Ramin Setoode explored the well-documented drama on "The View" and claimed Goldberg upended more than just McCarthy. O'Donnell claims she, too, felt the actor's icy demeanor while working with him inside the pages. It was even so bad that O'Donnell called sitting next to Goldberg on "The View" desk her worst "live television experience." However, what exactly is causing so much negativity in her co-stars?
Whoopi Goldberg obstructs Jenny McCarthy
Let's go back to that book because Jenny McCarthy shared her honest perspective on working with Whoopi Goldberg. In "Ladies Who Punch: The Explosive Inside Story of The View," "The Masked Singer" judge claimed that Goldberg had a powerful presence on the show that was hard to compare. Or speak over. McCarthy claimed that Whoopi controlled people's thoughts, words, the room, the table, mood, or feelings in three words "I could get the point out in three words, and that was all I could say. I would be interrupted or stepped on," McCarthy claimed.
Her strong personality prevented her from kissing up the actor because she had an addiction to controlling everything and everyone. McCarthy suggested that Goldberg and Walters' constant power struggles at "The View" table were similar to those on "Survivor." In August 2014, fans noticed that Goldberg and McCarthy had been missing in sight when they said goodbye to each other. While it is unclear just how deep the drama between McCarthy and Goldberg went, her absence was not uncommon. Goldberg couldn't attend the farewell episode, and a rep told E! News because she had other work commitments. You guys can also check with the fart war of Robin and Billy with Goldberg.
Jenny McCarthy, according to Whoopi Goldberg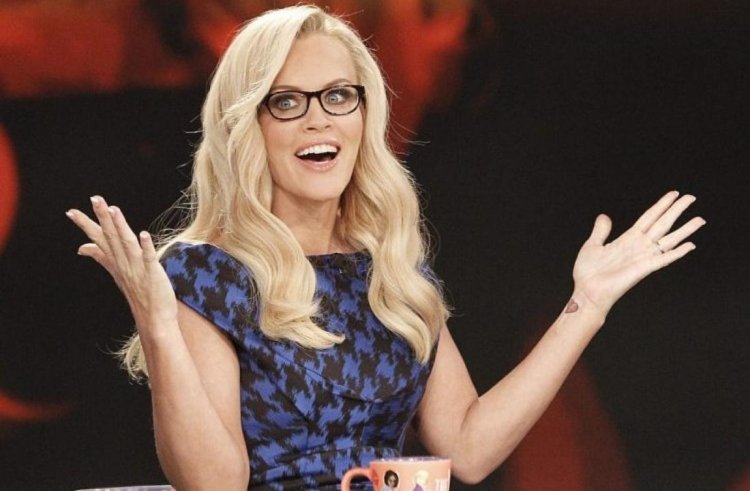 We now know Jenny McCarthy's thoughts on working with Whoopi Goldberg, but what does she think about her? Goldberg hasn't attended McCarthy's last live episode, but apart from that, she's been relatively quiet on McCarthy's accusations. Although we know the actor prefers to talk about the allegations behind closed doors, if necessary, the star seemed to remain quiet about them in public.
"I prefer to fight behind closed doors if I have a beef with someone," she told Vulture in 2020. Although Goldberg seems not too concerned with all the controversy she's had over the years, she doesn't seem too bothered about it. "I didn't expect to get into as much trouble as I appear to have. In 2007, the "Ghost" star told E! News that half of the country hates you daily. "That's a lot to carry, but that's why I try not to look back." This news will help you understand the situation between the co-stars. To get more updated information, stay tuned to factswow.com.