Whoopi Goldberg is Once Again in news this time due to A Fart War In An Elevator
Whoopi Goldberg is Once Again in news this time due to A Fart War In An Elevator
Updated on August 11, 2022 12:18 PM by Laura Mendes
Williams and Crystal were close friends with Robin Williams and Billy Crystal Goldberg
According to her granddaughter, Whoopi Goldberg, Billy Crystal, and late actor Robin Williams allegedly engaged in an elevator "fart war."Amara Skye Dean revealed her "favorite" story from the 66-year-old co-host of "The View" in an Entertainment Weekly segment from "Claim to Fame" on Monday. Billy Crystal and Robin Williams were in an elevator when Robin Williams began to fart uncontrollably, Dean said. The smell of farts.
I suppose they must have been enjoying the smell of farts. She continued, saying that Goldberg's stage name, Caryn Johnson, came about because "she likes to fart."Graham Norton on the "Graham Norton Show" in 2017, the EGOT winner earlier acknowledged the gassy origin of her moniker. Dean elucidated: "Farts, whoopee cushions. Caryn Johnson became Whoopi Goldberg in this manner. The theatres Goldberg worked in had very little backstage space, so if you were gassy, you had to fart through the performance.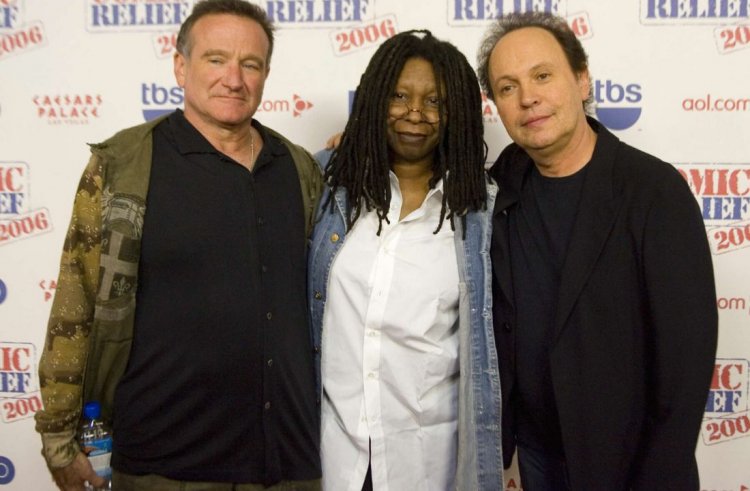 The Sister Act actress hasn't confirmed the elevator rumor
She has been "very supportive" of Dean over the years, especially during her time on "Claim to Fame." According to Dean, Goldberg's approval "always mattered" to her and that "in the beginning, she didn't understand slipping in the DMs and how people do stuff now," the New York Post reported last month. She suggested I exercise caution since she suspected it might be a fake.
Williams, Goldberg, and Crystal have a history of friendship
Crystal paid a visit to the "The View" studio on her birthday in November 2020 and presented her with a vintage photo of the comedian's friends.
Speaking of Whoopi Goldberg, the actress previously made news when she apologized after receiving backlash from the Anti-Defamation League, the US Holocaust Museum, and other Jewish organizations for her comments on the most recent episode of "The View," in which she claimed that the Holocaust was "not about race."