When is season 14 of Heartland coming out on Netflix
When is season 14 of Heartland coming out on Netflix
Published on November 16, 2022 14:33 PM by Sally Harbor
There is a piece of good news for the fans of Heartland. Season 14 of Heartland is all set to be on Netflix. Heartland is a Canadian comedy show. It features
Amy Fleming and her elder sister Lou Fleming and all their ups and downs in the family.
After a fuming wait, the world can watch Heartland seasons 1-13 on Netflix while the USA is being held out. So now, what about Season 14? We got all the answers to relax.
It's obvious if you are reading that you are one super fan of the show. In case you are a newbie, here's a little backstory. The Canadian drama is based on
Lauren Brooke books. It follows a story of a family in Alberta and the trials and tribulations of running a ranch.
Murray Shostak creates it. While Heather Conkie, Tom Cox, Jordy Randall, and Michael Weinberg are the executive producers. The show has created much buzz in the fifteen years.
Here is everything you need to know about Season 14 of Heartland.
Season 14 of Heartland was released on Netflix on April 1, 2022.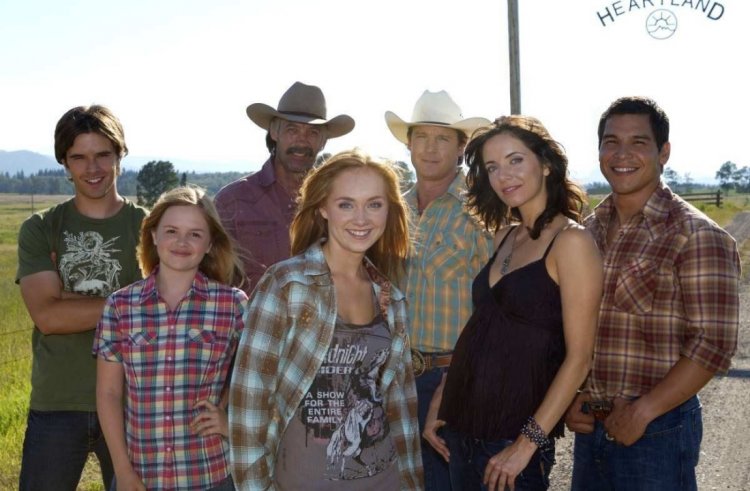 (Image Credits: JDD Series.com)
The Trailer
The Trailer captures the unique relationship of Amy and Ty with their beautiful daughter.
While Tragedy in life is unpredictable, it shows the case in Any when she loses Ty in an accident and is a single mother. The season is set to cast light on Amy's efforts. She has many challenges as a single mother of her daughter, the ranch, and her horses. She loves them too much.
The Trailer shows a week into the interpersonal relationships of the protagonist. So for the viewers, it is interesting to see how the single mother fights all the odds to save her daughter and horses.
Plot
The plot centres on Amy Fleming and her older sister Louise "Lou" Fleming, as they navigate the ups and downs of life on their family ranch, "Heartland." The two sisters reside with Jack Bartlett, their maternal grandfather. Tim, their estranged father, appears after their mother passes away.

He is cast out for being an alcoholic by Jack. But gets accepted later. The other important character is Ty, who is hired as a farmhand and becomes more than a worker to them. He is a family as he is romantically involved with Amy and has a daughter with her.
Each family member experienced ups and downs within the web of interconnected relationships and ties, but everyone had their back. Even though things aren't always "peace in heaven," they manage to get by and get things done. 0
The cast
Amber Marshall as Amy Fleming
Michelle Morgan as Lou Fleming
Shaun Johnston as Jack Bartlett
Alisha Newton as Georgie Fleming-Morris
Chris Potter as Tim Fleming
The fourteen seasons of the show were renewed back in 2020. It aired on CBC Canada or CBC Gem on January 10, 2021. 10 Episodes due to release date. It should take the series to April 2021.
So when is Season 14 of Netflix airing in the USA
Talk January 2021, Netflix US was running two seasons behind. However, later the streaming platform dropped Seasons 12 and 13 on February 1 2021.
Earlier new seasons of Heartland were released in the US every summer. It had stoppped airing in 2019-2020. Mainly because of the seasons being released together. It won't be the case moving forward.
Netflix then confirmed that season 14 of Heartland would be released on Netflix US on April 1 2022.
When will other countries of Netflix release Season 14 of Heartland
The residents of other countries except the US got the seasons added sooner. Initially, predicting anything was hard, given the release date. Most of the time, when the dates were allowed, they tended to be pushed, and the seasons were sometimes delayed by months or years.
The Uk and other regions got the Season 14 of Heartland in their countries on Nwtf Kuf on June 22 2021.
Are all seasons of Heartland available on Netflix?
The previous seasons are available on Netflix. But the number of seasons and the new seasons released on Netflix differ from country to country.
Where can you watch all seasons of Heartland if not Netflix?
All the seasons on Heartland are available on Peacock. It is also available on Amazon Prime.