Veronica and Tim are still in love, as revealed in 90 Day Fiancé
Veronica and Tim are still in love, as revealed in 90 Day Fiancé
Updated on January 02, 2023 16:47 PM by Emma Alice
Tim Malcolm is still in love with Veronica Rodriguez in 90 Day Fiancé, and many fans believe he still dreams of being her romantic partner again. In Season 3 of 90 Day Fiancé: Before the 90 Days, Tim and Jeniffer Tarazona were perhaps the most talked-about duos. She had a young daughter, Violeta, while Tim was co-parenting Chloe, the daughter of Veronica, who turned 16 years old.
After Veronica divorced her ex-husband, Chloe's bio dad, she met Tim at a bar when Chloe was just one-and-a-half years old. Veronica stayed with Tim for almost seven years after the divorce. Despite drifting apart romantically, Jeniffer and TLC viewers still found them to be incredibly close despite drifting apart romantically.
Tim had given Jeniffer the same promise ring he had bought Veronica. Veronica returned the promise ring to Tim so he could give it to his new girlfriend. As fans knew, Jennifer and Tim broke up, and Tim became a regular on Pillow Talk after he developed stronger chemistry with Veronica. They were often nudged to date once more by viewers.
Also Read: Fans of 90 Day Fiancé raise questions about Kalani & Asuelu together in 2022
The care Tim gives to Veronica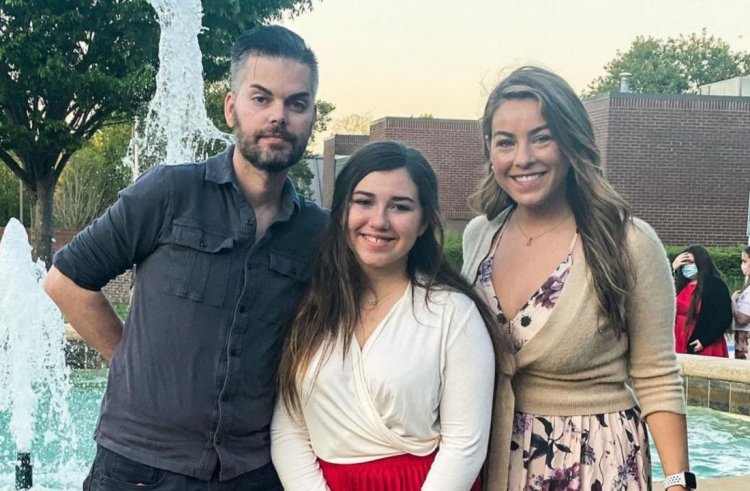 (Image Credits: Sportskeeda.com)
It was awkward for Veronica and Justin when 90 Day Fiancé "side cast member" Tim was in her house while they went on a date.
After discovering Justin was a playboy, Veronica returned to Tim after Justin told her to distance herself from Tim.
A 90 Day: The Single Life Tell-All revealed Tim's jealousy over Jamal Menzies' introduction to Veronica as her lover.
There was a sense of Tim's caring for Veronica and his desire for Jamal to spend time with her.
While Tim was acting one-sided, he seemed to watch his man slip away from him.
Whether the relationship is valid
Veronica was trying to convey to Tim his true feelings by pretending to be in love with her, whereas Debbie Johnson noticed that Tim kept quietly letting her know that he was in love with her.
A woman he once loved has referred to Tim as a "sister with a penis" after spending almost 15 years with him, first as a lover, then as a friend.
The fact that Tim does not follow his girlfriend on Instagram and she does not follow him leaves some fans questioning the validity of the relationship.
Tim is more concerned about Veronica being hurt by Jamal's casualness than Veronica beginning a new relationship since if Jamal leaves, Tim will have to pick up the pieces.
Also Read: 90 Day Fiancé: Fans spot fake drama with Liz Woods' Restaurant Ownership
The budding relationship between Veronica and Jamal
Although Tim and Veronica are on a 90-Day Fiancé, the two may not get along.
The fans love to watch the spin-offs about ex-girlfriends turned best friends, so they may be playing up their camaraderie when, in truth, they are only cordial.
Because of Veronica's budding relationship with Jamal, Tim's anger during the Tell-All is likely caused by her not disclosing it to him.
Despite this, Veronica and Tim reportedly have made a promise: if neither of them gets married by 50, the other will.
In the future, Veronica may either become Mrs. Menzies or return to her 90-Day Fiancé husband, Tim, who may wish she come back.