The Best Sports-Inspired Biopics Ever
The Best Sports-Inspired Biopics Ever
Updated on September 06, 2022 15:25 PM by Laura Mendes
Hollywood loves sports movies because the real-life adventures of famous players are stranger than fiction. Few other things in the world are as widely shared as a passion for sports. Sports celebrities are admired in part because they frequently start off as underdogs. These narratives instill some of the athlete's self-belief in the audience, inspiring them to believe in their own untapped potential and in their own ability to succeed if they emulate an athlete's work ethic.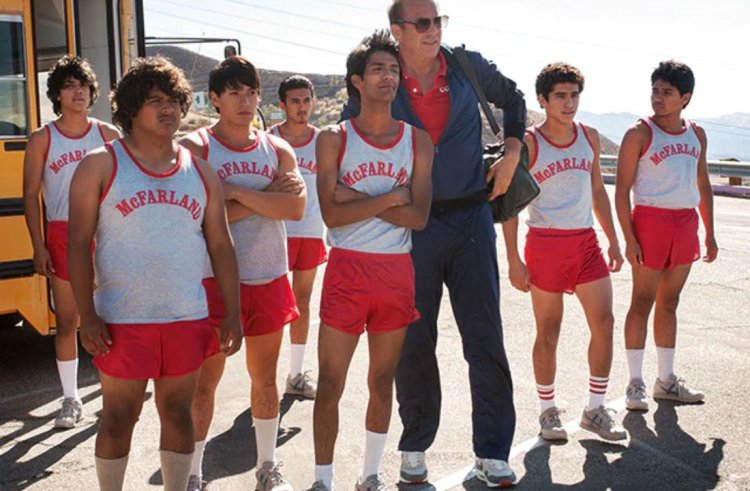 That is not to argue that every athlete's life is a road to success. Others use their sport as a platform to express the raging storms inside of them. The darkness they are holding persists even when they are not winning championships or putting forth great physical performances. This erratic energy takes on a more sorrowful and less heroic quality in the context of one's personal life.
Also read :Life changing Biopics to watch that will leave you inspired
Raging Bull
Raging Bull is the pinnacle work of beloved American director Martin Scorsese. It tells the tragic story of boxer and anti-hero Jake LaMotta, whose propensity for brutality was the key to his victory in the ring but devastated his relationships outside of it.
From the lofty heights of defeating Sugar Ray Robinson and later winning the world title, LaMotta gradually plummets to the position of an isolated, fat comic who has lost all of his former lovers. His final cry, "You're the champ, you're the champ, you're the champ," echoes the lifetime self-belief and paranoia that destroyed him.
Also read :7 biopics based on sports
Rush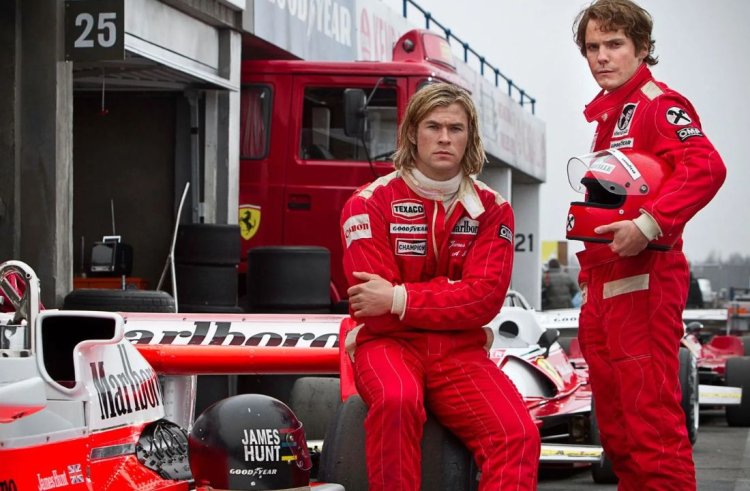 Rush is a high-octane racing film that centers on the rivalry between Formula 1 drivers James Hunt and Niki Lauda. It combines high-stakes action with existential angst. Lauda's path to becoming the F1 champion is repeatedly derailed, leading him to wonder if he would rather protect his relationships and well-being than pursuing fame and fortune.
Hunt gains on Lauda's failures, taking calculated risks that will put him ahead of Lauda and guarantee his victory. Their competition on the field reflects their conflicting personalities off it.
Cinderella Man
Everyone enjoys a good comeback tale. James Braddock, a real-life boxer who left the profession during the Great Depression, is thought of as a washed-up fighter after fracturing his hand in the ring. James is impoverished, and in need of money, so his former manager arranges for a one-off bout for him. To everyone's surprise, he wins via spectacular knockout in the first round.
James' bad luck ends up being his good luck since it brings him back to the ring. As he gets closer to competing for the heavyweight title, journalists learn of his transformation from a destitute dockworker to the sport's newest celebrity, dubbing him the "Cinderella Man."
Also read :Are you interested in finding out who the most expensive athlete in the world is
The Fighter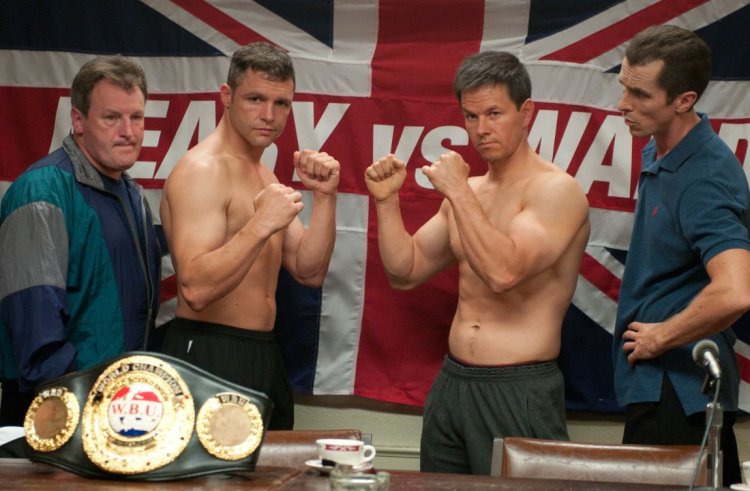 Although many gifted athletes excel in their sport, the sad truth is that their personal lives are frequently chaotic away from the confines of their profession. This is the situation with fighter Dicky Eklund, whose earlier glory of outlasting Sugar Ray Leonard is overshadowed by his current crack cocaine addiction. Dicky Ward, who has had his finest days behind him, now coaches his brother Micky Ward, who is attempting to move beyond his position as the welterweight division's gatekeeper.
Micky is prevented from reaching his full potential by the effects of family strife and his brother's drug abuse, forcing him to make the difficult choice of whether to put his professional interests before those of his failing family. Even if you aren't a boxing lover, you should still pay attention to the performances by a shockingly thin Christian Bale and a statuesque Mark Wahlberg.
Remember The Titans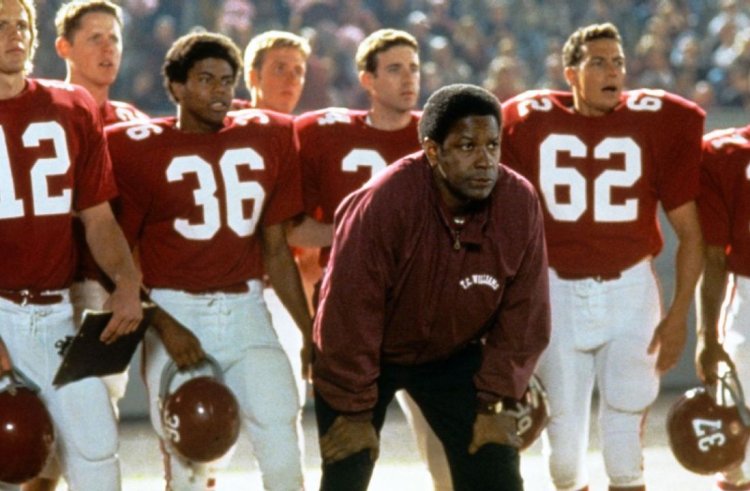 Remember the Titans, which recites the story of Black coach Herman Boones' valiant efforts to incorporate the T.C. Williams High School football team, leverages the cooperative spirit of team sports as an allegory for bridging racial barriers.
The protagonists in the movie are continually up against the odds. But in the final seconds, their trust in one another propels them to triumph. Remember the Titans, in contrast to many sports movies, also features several intricately planned football scenes, the final of which is captured in a massive and epic downpour.
Also read :First-Ever Paralympic Athlete, Medal Winner, And Taekwondo Champion Who Start Competing As A Student
The Hurricane
The Hurricane is one of several sports plays that have more to say than simply lauding the achievements of the athletes they portray.
His career as a boxer plays mainly as a backdrop to the movie following the struggles of middleweight boxer Rubin "The Hurricane" Carter after he is falsely accused of a triple crime. Instead, it focuses on the systemic racism and civil rights issues that caught Carter. The movie, which features a powerful performance from Denzel Washington, is a monument to the injustices faced by people of color.
The Blind Side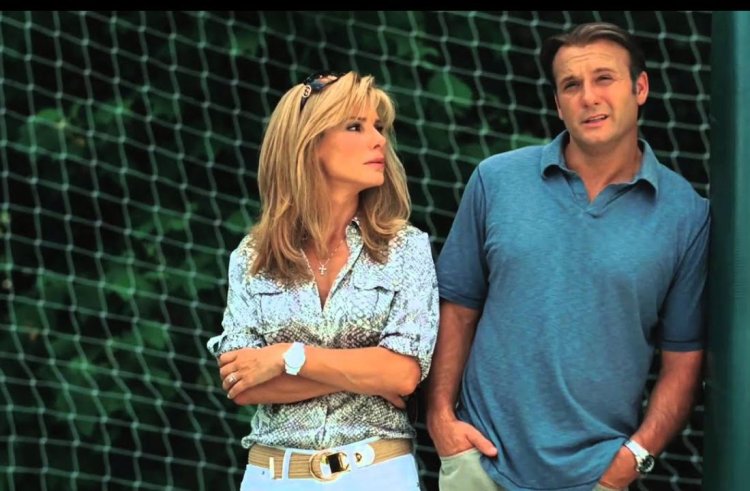 The Blind Side chronicles the rise of football linebacker Michael "Big Mike" Oher from foster child to first-round selection by the Baltimore Ravens, with a cast of former NCAA coaches. Leigh Anne, a kindhearted woman who lives in the racially divided state of Tennessee where Mike lives, becomes aware of Mike's struggles and eventually adopts him formally.
People who are not a member of Leigh Anne's wealthy, white, upper-class group cannot understand her compassion for the big, brooding young guy. Mike's protective attitude is acknowledged by Leigh Anne, who rejects them and assists Mike in using them on the football field.
Moneyball
The 2002 Oakland Athletics baseball club transformed the sport by making it to the divisional finals while fielding a squad made up of rookies and experienced players on a tight budget, according to the Moneyball movie adaptation of the same-named book.
Billy Beane, the general manager, needs to put together a successful squad with almost no money, so he gambles on Yale economics graduate Peter Brand's unconventional method of scouting undervalued players. Encountering friction from Athletics' owners, Beane schemes against his bosses to keep his roster intact whilst they persist in battling it out on the baseball field.
Also read :Top 9 Best Movies based on World invasion
Fearless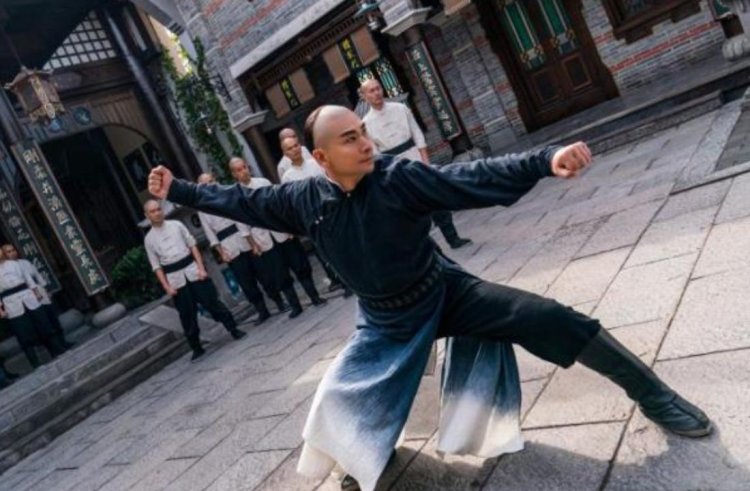 This martial arts epic, which features Jet-Li as the lead character, tells the story of Huo Yuanjia, a legendary Chinese national hero. He organized and won Wushu competitions against foreign warriors. During the tardily 19th and early 20th centuries, when China was being influenced by other nations, his success as a martial artist occurred.
The tale of Yuanjia serves as an allegory for a revival of Chinese cultural identity. The film features multiple expertly staged battle scenes that are breathtaking for both action and sports enthusiasts from beginning to end.
McFarland, USA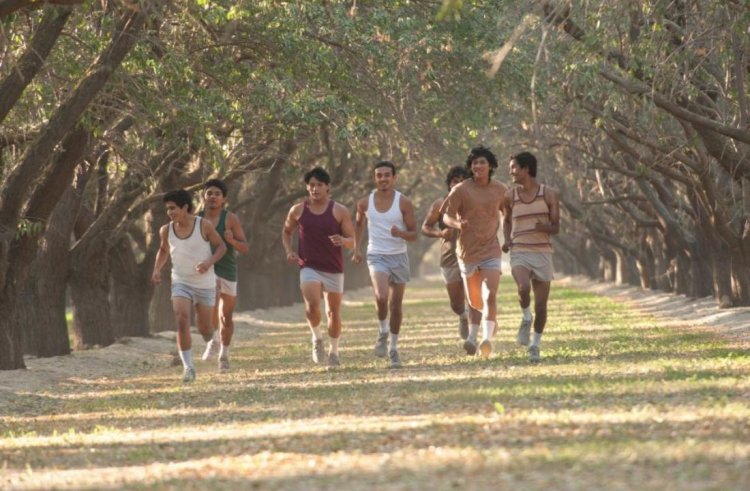 Jim White is forced to go to McFarland, California, to work as an assistant football coach for a school with a large Latino student body after losing his cool and hurting a player. Jim quits his new position after being criticized for his decision to take a player who might be hurt off the field. However, he notices that many of the players are quick runners, so he asks the school's principal to start a cross-country track team.
Jim's resilience and resolve override these racial barriers and propel the team to win the state championship despite his disgruntled family's desire to leave their Latino neighborhood and his conviction in the abilities of his newly created team.
Also read :The 25 best sports biopics