The Little Mermaid Trailer With Melissa McCarthy As Ursula
The Little Mermaid Trailer With Melissa McCarthy As Ursula
Updated on March 13, 2023 16:10 PM by Andrew Koschiev
Introducing The Little Mermaid's first official trailer, which stars Halle Bailey, was revealed at Sunday night's Academy Awards. During her introduction at the Dolby Theater and home, Bailey, 22, was joined by co-star Melissa McCarthy, 52, to show the two-minute, 18-second teaser.
McCarthy, who plays evil sea witch Ursula, who presents Ariel with an offer she cannot refuse, portrays mermaid Ariel, who dreams of life on land. In the trailer's opening scene, a giant ship is battling rough waters and a raging storm. In a moment of dawn, Ariel pulls an unconscious body from the sand after a man falls overboard and swims it to shore.
A body Lying Unconscious On The Shore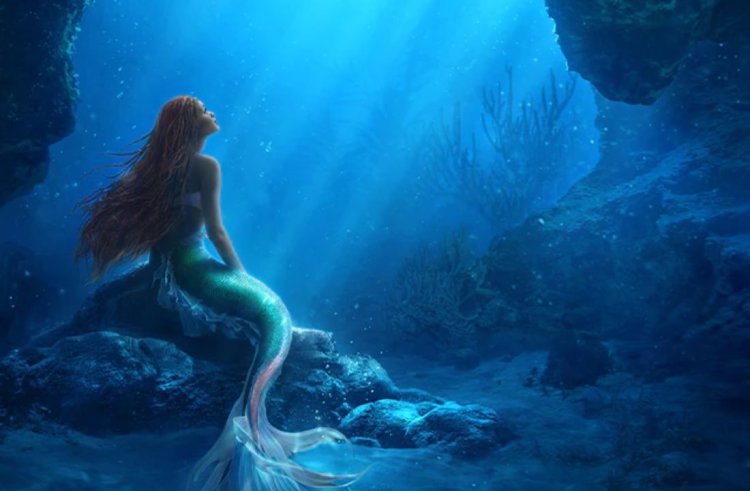 (Image Credits: Disney)
As the sun rises, he places the unconscious body on the shore. Ariel hovers over the man, played by Jonah Hauer-King, as Prince Eric, the ever-handsome prince. As she returns to the water, she hears Eric's shipmates running toward her. She quickly swims away as she hears them running. In the following scene, Ariel ventures through her underwater world with Flounder, her loyal companion, by her side.
In the following scenes, Ariel is scolded by her father, King Triton, for violating the rules by 'going above'. Despite her best efforts, King Triton refuses to believe she did this to help a man in trouble. Ariel replies, 'I just want to learn more about them,' to his criticism that he is obsessed with humans. Ursula says she can turn Ariel into a human if she asks for her help.
An Upcoming Rendition Teaser
Ariel is determined to get her to wish. Ariel wonders if that is even possible. Ursula smirks menacingly before latching onto Ariel's wide-eyed face with her tentacles. Instead of the tale, she's always known, Ariel swims to the surface with legs after an eruption of lights in Ursula's den. There is also a teaser of a new rendition of Under the Sea, which gives audiences a closer look at Ariel's colourful underwater world.
Ariel replies: "It doesn't make us enemies because he is a human, while I am a mermaid.". Ariel and Eric kiss under a montage of exciting action sequences in the official trailer's final minutes. Four original and old favourites will be in the Little Mermaid, released on May 26.
A Video Was Created To Address Fans
The Little Mermaid doll that Halle Bailey is immortalized as was released earlier this month, marking a career milestone. Her 4.1 million fans were addressed in a video in which she wore a hot pink blazer with feather cuffs. This is my favourite Disney character, the Little Mermaid doll,' she exclaimed before adding, 'Honestly, it's surreal to have one that looks like me.'
Hair pulled up in a high, braided ponytail emphasized the performer's typically stunning looks. Stunning makeup accented her features and gave her face a radiant glow. She wore a gold ring and Bevza earrings as she gripped the doll with her gold-manicured hands.
Among her loyal online fans, her post quickly collected over 130,000 likes. Melissa McCarthy and Jonah Hauer-King also appear in the upcoming feature. Based on the original storyline, Ariel will be given human legs in exchange for her voice by the sea witch Ursula.
Also Read: Bobby Brown Net Worth 2023: American R And B Singer's Income, Career, and Personal Life