Tekashi 6ix9ine Slams Gym Attack As Unfair And Cowardly
Tekashi 6ix9ine Slams Gym Attack As Unfair And Cowardly
Updated on April 01, 2023 18:00 PM by Andrew Koschiev
Fans and Critics React to Tekashi's Comments
Tekashi 6ix9ine, the controversial rapper known for his flamboyant style and legal troubles, recently spoke out about a brutal attack he suffered in a gym. The attack left the rapper with bruises and injuries, and he has since expressed his frustration and disappointment at the incident.
Tekashi 6ix9ine Recounts Brutal Gym Attack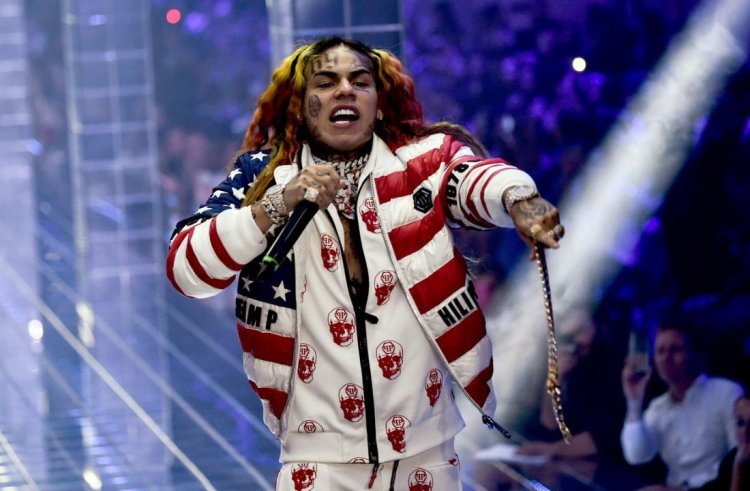 (Image Credits: The New York Times)
In a recent interview, Tekashi 6ix9ine recounted the details of the gym attack that left him injured. According to the rapper, he was working out at a gym when a group of men approached him and started shouting insults. The situation quickly escalated, and the men attacked Tekashi, hitting him with weights and other gym equipment.
The attack left Tekashi with bruises and injuries, and he was taken to a hospital for treatment. The rapper expressed his shock and disappointment at the incident, saying that he never expected to be attacked in a gym.
Rapper Claims Attackers are 'Nothing but Cowardly'
Despite the attack, Tekashi 6ix9ine has refused to be intimidated by his attackers. In a social media post, the rapper claimed that the men who attacked him were "nothing but cowardly" and that he would not be silenced by their actions.
Tekashi also stated that he would continue to pursue his music career and that he would not let the attack affect his life. The rapper's comments have sparked a strong reaction from fans and critics, with many people praising his resilience and determination.
Fans and Critics React to Tekashi's Comments
Since Tekashi 6ix9ine spoke out about the gym attack, his comments have been widely debated on social media. While some people have praised the rapper for his bravery and resilience, others have criticized him for his controversial persona and past legal troubles.
Despite the mixed reaction, Tekashi 6ix9ine has remained defiant, claiming that he will not be silenced by his attackers. The rapper's comments highlight the importance of standing up to bullies and refusing to let fear control one's life.
Also Read:
Cedric The Entertainer is so much alive aged 58
How much is Cedric the Entertainer worth?