Sammi vs. Snooki: Beach Boutique Battle
Sammi vs. Snooki: Beach Boutique Battle
Updated on August 12, 2023 10:38 AM by Andrew Koschiev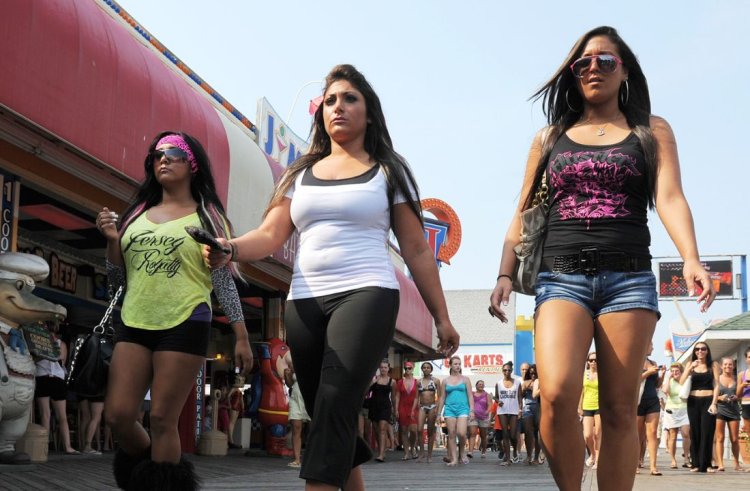 ( Sammi vs. Snooki: Beach Boutique Battle Image Credits: Deadline)
You Jersey Shore Family Vacation fans must be aware about the big clash between Sammi Giancola and Nicole Polizzi that happened because of their same interest towards beach boutique shops and they are accusing each other of copying and competing with their business. Let's talk about their clash today, the details behind the clash, how they resolved it and what is their friendship status now.

The Background Story

● Sammi's 'Sweetheart Coast' Beach Boutique
( Sammi vs. Snooki: Beach Boutique Battle Image Credits: Us Weekly)
Sammi started her beach boutique in 2018 on the boardwalk in Ocean City, New Jersey with the name Sweetheart Coast because she wanted to do something big and different from her castmates so she opened a unique and beach-themed boutique. She said that she loves the beach and wants to share her passion with her customers and further explained that this opening of the boutique was a way of escape and moving on from her toxic relationship with her ex-boyfriend Ronnie Ortiz-Margo who was also a co-star.

● Snooki's 'Snooki Shop' Beach Boutique
Snooki also started her beach boutique in New Jersey at Seaside Heights in 2019 with name Snooki Shop because she always dreamed of making her own clothing store so she opened her boutique which was also a franchise full of different kinds of products and styles. She cleared that she never wanted to copy or compete with Sammi and further said that she was just trying to fulfill her dreams to strengthen her career and increase her brand popularity.

The Details Behind Conflict

● Snooki Blocked Sammi
The feud took place when Snooki found out that Sammi blocked her on social media after learning about her boutique and Sammi enclosed her feelings that Snooki was betraying and insulting her by using the same exact boutique idea for her business. She further said that she always thought Snooki was her friend and she dislikes women who copy other women. On the other hand, Snooki said that Sammi's move of blocking her really hurt and confused her and it was such a childish act to do. She further explained that she loves Sammi with all her heart but can't understand why she can't have her own boutique even if it passes the same interest for business.

● On-Air Confrontation
The conflict between both of them took a turn on the show Jersey Shore Family Vacation on Aug 10 episode where they finally faced and confronted each other and both had a heated discussion about their boutiques. This left other cast members shocked as they tried to solve the conflict and the feud finally ended when Sammi admitted that blocking Snook was a useless and meaningless move and Snooki saying that they can have her own stores even if they share the same idea.

How They Resolved Conflict?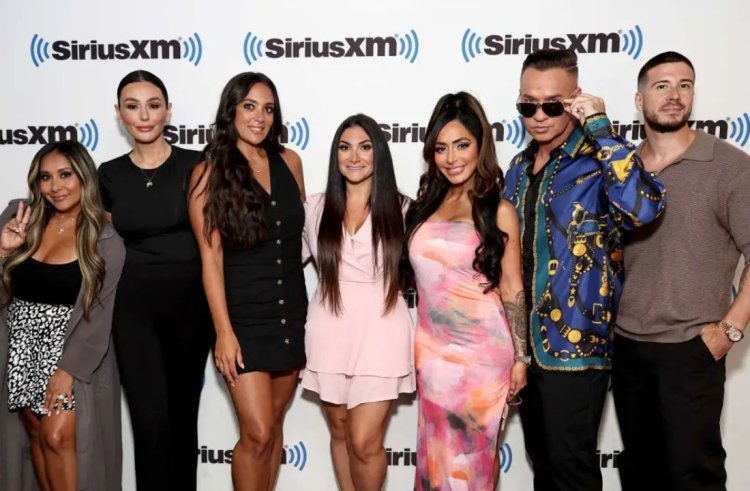 ( Sammi vs. Snooki: Beach Boutique Battle Image Credits: People)
Sammi and Snooki found some common ground and reconcile after the on-air confrontation as they both realized their clash was because of misunderstandings and they had more common things than only sharing the same business interests and they hugged it out and apologized for hurting each other. They decided to respect and support each other as women entrepreneurs and value their friendship over their competition by moving past their drama.

Return and Growth of Sammi
Sammi returned to the show after many years and reunited with the cast and her old friends and she said that she feels more confident and mature after learning from her mistakes and is ready to face Ronnie again with her full strength.

The Lesson Learnt
The boutique conflict between Sammi and Snooki was one of most memorable moments of the show and it showed how reality TV can cause feuds and misunderstandings among its stars but can also help them resolve issues and grow more. The clash between the two strengthened their friendship even more and both proved that they can overcome their differences and this highlighted the importance of friendship, useless comparison and personal development.
Also Read: Near Cancun Beach, Four People Connected With Drug Dealing Were Found Dead
Also Read: Flooding Forces Fort Lauderdale Airport To Close, Stranding Drivers