Residents of Houston snapped with Boil water notice after pressure drop at plant
Residents of Houston snapped with Boil water notice after pressure drop at plant
Updated on November 28, 2022 10:33 AM by Ava Sara
The city of Houston has been advised to boil water after Houston's Main Water System issued the boil water statement.
Drop in water pressure
According to the Texas Commission on Environmental Quality on Sunday, Houston's city water pressure dropped below the required minimum of 20 PSI. The pressure dropped happened as a result of a power outage that occurred at the East Water Purification plant.
What is Boil Water notice?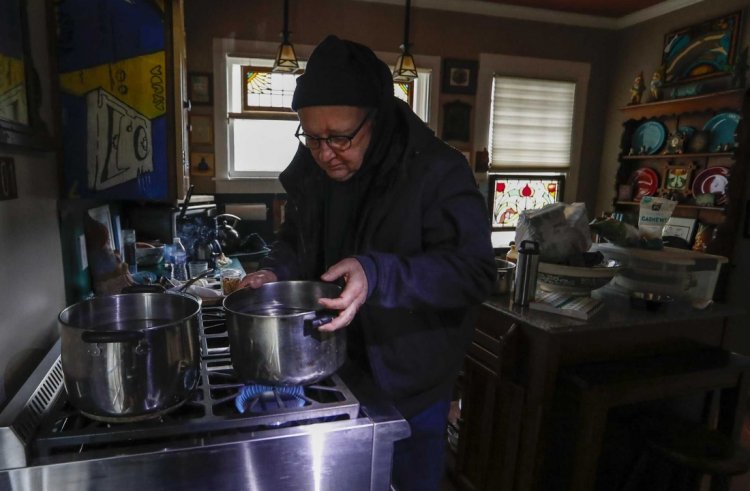 (Image Credits:Houston Chronicle.com)
Generally boil water notice is a statement issued by the water distribution system advising people to boil and drink tap water right before using it as a way to combat contaminants in the water.
The water pressure was monitored through Sunday, and shortly after the outage, all water was restored. Residents experiencing low pressure can call 311 to reach the City of Houston Service.
The city OF Houston even shared an image on their Twitter feed on the boil water notice with a caption,
"A boil water notice has been issued for the City of Houston !! Everyone should boil the water before drinking, cooking, bathing and brushing their teeth."
Steps to follow the Boil Water Notice
Step 1: Boiling all water used for food preparation, drinking, bathing or brushing teeth.
Step 2: Allow water to boil for three minutes before consuming.
Step 3: Do not use chilled water lines on refrigerators.
Step 4: Do not use ice from an automatic ice machine.
Those who don't have a provision to boil the water are advised to use bottled water.
Reason for notice
The city of Houston issued a boil water alert following the loss of local power to three water treatment plants. Governor Greg Abbott instructed the Texas Division of Emergency Management and the Texas Commission on Environmental Quality to mobilise the necessary resources to assist the city.
In their statement,
"The State of Texas is immediately responding and deploying support to Houston as they work to get a safe supply of water back online," said Governor Abbott. "We have been in contact with Mayor Turner to offer the full support of the state, and we're currently working to fulfill the city's request for help with rapid turnaround of water sample results. I thank TDEM and TCEQ for swiftly responding to help address this issue. We urge those that the boil water notice affects to continue heeding the guidance of local officials and take adequate precautions when boiling and using water. Together, we will ensure our fellow Texans are supported while the city's water supply returns."