Reality series 'Queen's Court' on Peacock
Reality series 'Queen's Court' on Peacock
Published on March 20, 2023 16:28 PM by Andrew Koschiev
This ten-episode reality dating series revolves around three women seeking the perfect partner. With Holly Robinson Peete and Rodney Peete assisting the trio of women on their quest for a perfect suitor, Tamar Braxton, Evelyn Lozada, and Nivea are on their quest to find the perfect suitor.
A spoiler-free review of Queens Court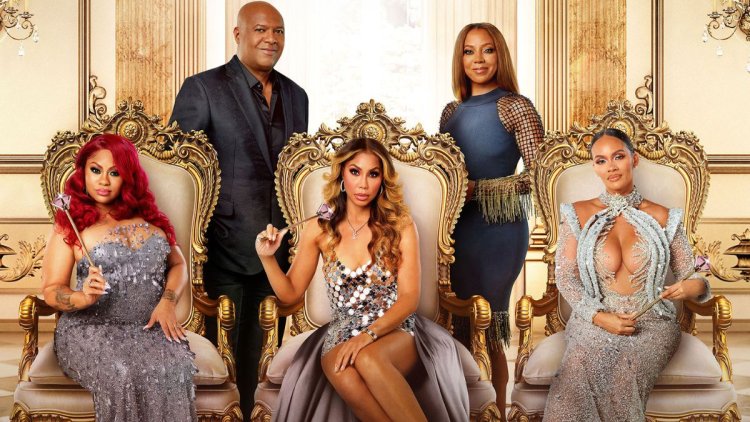 (Image Credits: USA Network )
As many dating reality shows exist, with overly repetitive and over-saturated themes, Queens Court makes you rethink the approach. Three successful and popular women in this dating series are looking for the perfect match for their lives.
Moreover, the series is an interesting yet conventional take on the classic dating reality show format. While being courted by 21 confident and accomplished suitors, Tamar Braxton, Evelyn Lozada, and Nivea navigate dating's ups and downs. This show offers a unique perspective on modern dating with an emphasis on female empowerment and sisterhood.
spoiler-free review of Queens Court
A strong focus on the careers and accomplishments of the participating ladies sets the series apart from other dating shows. As each of the leading women is a success in her own right, the show clarifies that she is not seeking a partner to complete her but rather an added layer of life for her.
In addition, this shift in narrative from "You Complete Me" to "Your established life and career" is a welcome departure. Also noteworthy is the distinct relationship between the leading ladies of the show. Although the women compete for the affection of the same pool of suitors, they form an effective bond and support system during the series.
Relationships portrayed as competitive
The entire dynamic prevents the usual overload of cringe-worthy and competitive relationships often portrayed on reality shows by offering advice, suggestions, and a shoulder to lean on when things get tough. Aside from that, the 21 suitors competing for the hearts of the women are an interesting group of men, each contributing something unique to the table, making for an entertaining show.
The tension between the women and the suitors intensifies throughout the season. Despite the series' increasingly intense competition, it always retains its empowering message. The series emphasizes women's empowerment, and the cringe tends to subside.
Final Thoughts for Queens Court
Overall, if you enjoy reality dating shows and can withstand some sassy drama, this is an intriguing and refreshing take on the dating reality show format. In addition to the obvious focus, the exploitative attitude does not often appear. This is worth watching if you're looking for an engaging and fun binge.
Also Read :
A 'Queens Court' finalist has proposed to Tamar Braxton
A Queen's Court Finalist, Lavon Lewis, Gets Engaged To Evelyn Lozada