Paul Reubens Pee - Wee Herman Actor dies with Cancer at 70
Paul Reubens Pee - Wee Herman Actor dies with Cancer at 70
Updated on August 01, 2023 17:31 PM by Andrew Koschiev
Paul Reubens popularly known as Pee-wee Herman dies after six tough years of battling with cancer. He was 70.
According to reports, the actor has been battling cancer all alone without public knowledge for quite some time, before his passing in the early hours of Monday 31st July.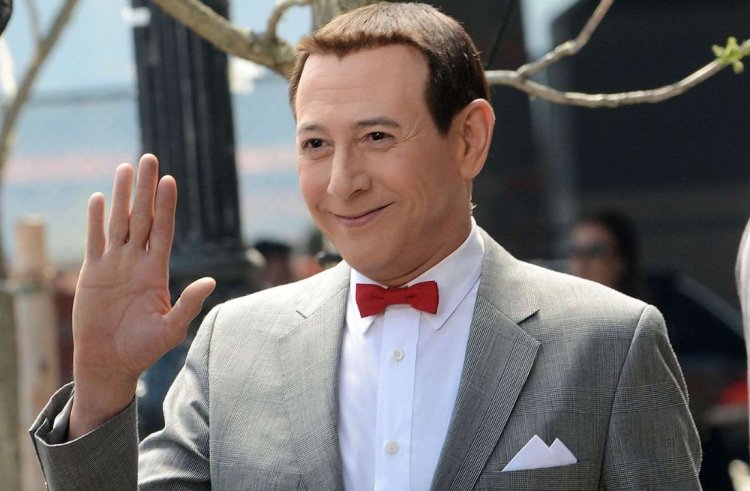 (Image Credits: Glamsham)
His team disclosed his departure in a statement made to the public through a post on Facebook which reads " Last night we said farewell to Paul Reubens, an iconic American actor, comedian, writer and producer whose beloved character Pee-wee Herman delighted generations of children and adults with his positivity, whimsy and belief in the importance of kindness,"
"Paul bravely and privately fought cancer for years with his trademark tenacity and wit. A gifted and prolific talent, he will forever live in the comedy pantheon and our hearts as a treasured friend and man of remarkable character and generosity of spirit."
Paul, known for his role as children's TV star Pee-wee Herman in the 1980s, had kept his cancer diagnosis private until his passing. In a posthumous statement, he apologized for not disclosing his condition earlier, expressing his gratitude for the love and support he received from friends, fans, and supporters throughout the challenging six years. He cherished making art for them all.
Paul attained fame as the creator of the sarcastic yet good-natured man-child character, Pee-wee Herman, whose red bowtie and iconic catchphrases like "I know you are, but what am I?" became widespread in the '80s and early '90s. The character first gained attention in a Los Angeles stage play produced by Reubens, which garnered enough popularity for HBO to record and broadcast a performance in 1981.
This success paved the way for Reubens' big break in the form of the 1985 movie "Pee-wee's Big Adventure," directed by the then-first-time filmmaker Tim Burton. The film followed Pee-wee on a surreal and slapstick journey to find his missing bicycle and, while not a blockbuster, it became a beloved classic.
Building on the triumph of "Pee-wee's Big Adventure," Reubens secured a Saturday morning CBS show titled "Pee-wee's Playhouse," which captivated both kids and adults alike. The live-action show aired from 1986 to 1991 and enjoyed considerable popularity during its run.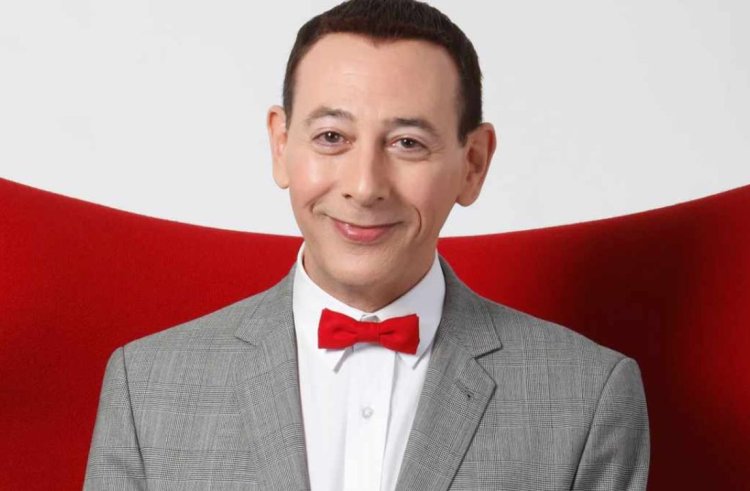 (Image Credits: Variety)
However, in 1991, Reubens' ascent to fame faced a considerable setback when he pleaded no contest to indecent exposure at an adult movie theater in Sarasota, Florida. Later, in 2004, he received a three-year probation after pleading guilty to a misdemeanor obscenity charge involving inappropriate photographs of minors.
Despite these legal issues, Reubens managed to make a comeback in the entertainment industry. He returned to the big screen with a cameo role as the Penguin's father in Tim Burton's 1992 blockbuster sequel, "Batman Returns." In the same year, he successfully shed his Pee-wee persona by portraying a menacing blood-sucker in the "Buffy the Vampire Slayer" film.
After news of Paul Reubens' passing emerged, numerous celebrities took to their social media platforms to express their sorrow and admiration for him.
Late-night comedian Jimmy Kimmel praised Paul as a unique and brilliant comedian who brought laughter to both kids and parents. Conan O'Brien, another comedian, and podcaster, fondly remembered Paul's magic, generosity, and devotion to silliness, sharing that everyone he knew received countless nonsensical birthday memes from Paul.
Natasha Lyonne, known for her roles in "Orange Is the New Black" and "Poker Face," credited Paul for launching her career through a recurring role on "Pee-wee's Playhouse" during her childhood. She expressed her love for him, calling him an all-time great and thanking him for his friendship and for exemplifying what it means to be a true original.
The loss of Paul Reubens deeply saddened the Hollywood industry as a whole.
Also Read: 20 TV Character Exits That Still Leave Fans Heartbroken

Also Read: Heartbreak in Hollywood: A Look at 2023's Shocking Celebrity Breakups

Also Read: At The Age Of 70, Guitarist Lasse Wellander Passed Away