Orange Is The New Black's Taryn Manning Admits To Affair With Married Man
Orange Is The New Black's Taryn Manning Admits To Affair With Married Man
Updated on August 17, 2023 10:32 AM by Anna P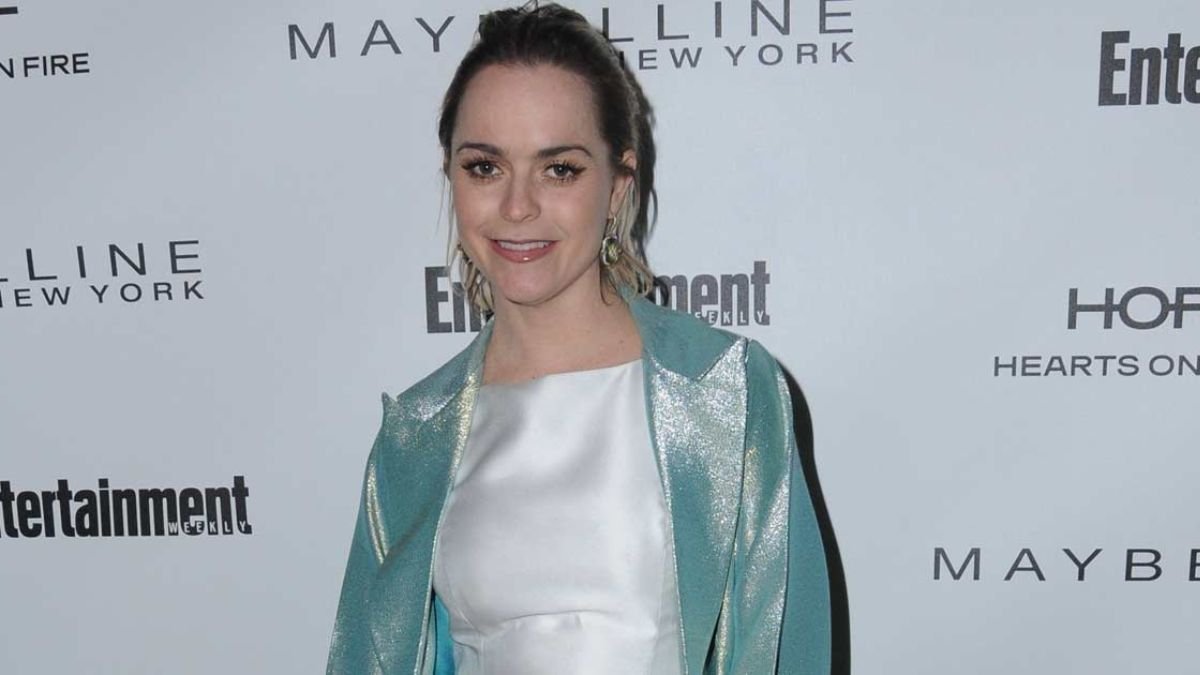 (Orange Is The New Black's Taryn Manning Admits To Affair With Married ManImage Credits:/Koimoi)
Taryn Manning the much loved star from the movie Orange is the New Black has come under fire for admitting to having an affair with a married man after claiming his wife had threatened her with a restraining order.
Manny who is best known for playing prisoner Tiffany Doggett, also known as Pensatucky, in the Netflix prison drama, proudly admitted to having an illicit affair with a married man who she stated was so good to her that she felt she was in love through a video she posted on her Instagram.
Following the post, many of her fans and anti-fans alike were shocked at her behavior and disregard for the institute of marriage.
In the video posted, Manning, 44, sits in her car after pulling it over, explaining that she's been "messing" with a "married man", going into graphic detail about the nature of their relationship.
The actor then addresses his wife which she claimed filed a restraining order against her, telling her: "Don't you ever threaten me."
After the hot backlash received from uploading the video, Manny who has always struggled with alcohol addiction on Monday deleted the video and tendered an apology to her fans via a statement on her Instagram where she wrote;
"Over the past few days, I've had some time to reflect on the situation I've been dealing with. I was deeply hurt and handled things on a public platform when I should've just dealt with them quietly with the support of my close friends and family".
(Orange Is The New Black's Taryn Manning Admits To Affair With Married ManImage Credits:/Just Jared)
"I felt a lot of guilt after exposing everything and thought maybe the best resolution to the situation would be to say I lied about it all, but that is not the truth."
Manning, who was a former member of the dance-pop duo Boomkat, sadly explained she was tricked into believing the man was in love with her even though she knew he was married. According to her " he told me he would leave his wife", but that "in the end, I found out that wasn't possible".
"I pride myself on being an ethical and kind person. I know what I did was wrong, but the heart makes you do crazy things sometimes," she wrote. "I am sorry for exposing my situation; I am not sorry for how I love."
She also went further to explain that the whole situation has taught her a huge learning lesson adding that she hoped to find a person who cherishes me the way I adore them" in a "healthy" way.
Although the original video has since been deleted, News outlets like page Six were able to get the original version before it was deleted. In the video Manny went into full details of all the explicit sexual activities she indulged with the married man and claimed no fault as he was the one who approached her first.
She only admitted she felt bad when she discovered that he was a married man but she was so in love that she couldn't stop. She further said the wife of the man should stop threatening her and hold her husband accountable for his actions.
Manning, who also appeared in Eminem's 2002 film 8 Mile, asked for privacy in her statement "so I can heal and mend my heart", before signing off.
Alsoread:People Want Sanda Bullock To Return Her 'the Blind Side' Oscar Amid Michael Oher Scandal
Alsoread:An unplanned sight of Micheal going live in concert of Foo Fighters