Meet The New Contestants Of The Masked Singer Australia 2023: Get Ready To Be Surprised
Meet The New Contestants Of The Masked Singer Australia 2023: Get Ready To Be Surprised
Updated on August 24, 2023 15:41 PM by Ava Sara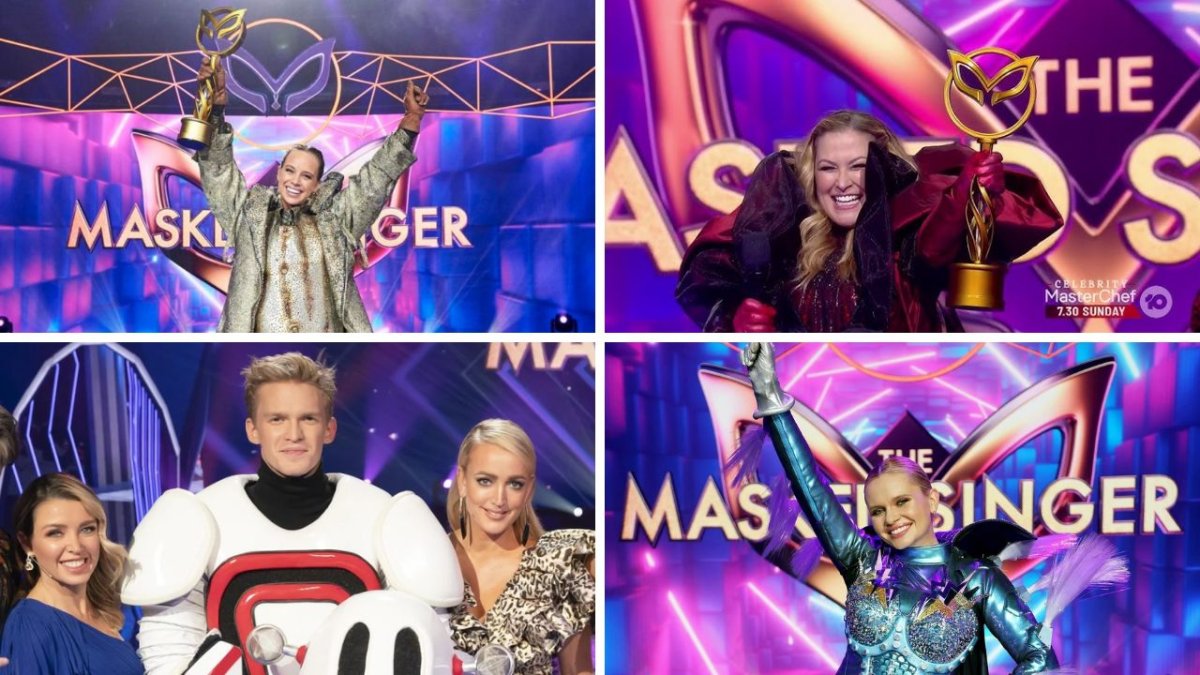 (Meet The New Contestants Of The Masked Singer Australia 2023: Get Ready To BeSurprised:creadits/TV Blackbox,The Sydney Morning Herald,So Dramatic,So Dramatic)

Which costume is going to be worn by everyone is not updated yet for the Masked Singer Australia 2023.
There were very outstanding performances in the past that made us appreciate them and the winners of the previous seasons Cody Simpson, Anastasia, Bonny Anderson and Melody all showed great performances and it was a stellar one.
I think the favorite that everybody witness during its season is the unveiling off the mask of the contestants and it is more surprising when the celebrities faces are there to entertain us. This is the most important thing that keep the audience intriguing.
According to the popular channel Sportsbet, fans are already excited and ready to do a bet with each other about who will be the next celebrity going to perform in the upcoming season. Some of them have targeted the names of Courtney Act, Fifi Box, Samanth Jade, Casey Donovan and Jessica Mauboy.
They are sure the above will be appearing on the stage and going ot perform in the next season of Masked Singer. We can start guessing more as it do not cost anything to you.
In the first promos of the show, they have given lots of clues to the audiences about the new contestants and a popular channel 10 is saying that it is going to be the best reveal ever done than in the least seasons.
Rumors About Celebrities Joining The Masked Singer 2023
(Meet The New Contestants Of The Masked Singer Australia 2023: Get Ready To BeSurprised:creadits/Entertainment Tonight,Heat magazine)
The first celebrity getting most votes for appearing is Brendan Fevola and it was discussed during the broadcasting on a radio channel with the host Fifi and Nick. They got suspicious because he was about to go for a trip to Europe but suddenly it got cancelled due to some reasons which are not revealed yet.
Another one, Charlotte Crosby is getting rumored because she was spotted shooting for the forhtecoming season in Sydney. Furthermore, she is not very much active on social media since June as she does not want to ruin the surprise of her fans if it is revealed.
is another one to take part in the show and it would be great in terms of promoting two shows in which he is appearing in which he is going to appear as an American Singer.
The multitalented singer Amber Riley will be joining too and she has already won an award as a winner of the season in 2022.
The final and last guess of the fans is Courtney Act as in the promo they mentioned Cowgirl which is obviously Courtney who wa slaready popular in 2003. This is the best guess for which everyone is very cleared.
Under the post one of the fans commented, This is for sure our Courtney and finally this one is clear and for real going to happen soon, so excited.
Also Read: How Tyler James Williams Overcame His Crohn's Disease And Became A Star
Also Read: Crazy Rich Asians' Anniversary: What's In Store For Fans