In Yellowjackets, Who murdered Travis?
In Yellowjackets, Who murdered Travis?
Updated on April 13, 2023 16:10 PM by Andrew Koschiev
After a series of questions surrounding Travis' death, Yellowjackets Season 2 finally answered them. While investigating the anonymous notes with the strange symbol, Natalie and Misty find Travis to figure out who sends them. Unfortunately, Travis is dead upon arrival, and it is ruled to have been a suicide. But Natalie claims Travis and she made a pact that they would not kill themselves, so this cannot be possible. The love story between Natalie and Travis is one of the lighter stories in the series. Even so, stranded together, their relationship does not always seem sweet.
The two seem to have very strong feelings for each other, so Natalie's heart breaks when she discovers Travis' death. A wild scene occurs between teen Natalie and Travis, but Travis is distracted by Lottie, who has become a spiritual leader. Travis was also traumatized by the 1996 events, which explains his death. Despite episodes 1 and 2 of Yellowjackets not revealing his suicide, Natalie is convinced it was murder.
Yellowjackets: Travis died accidentally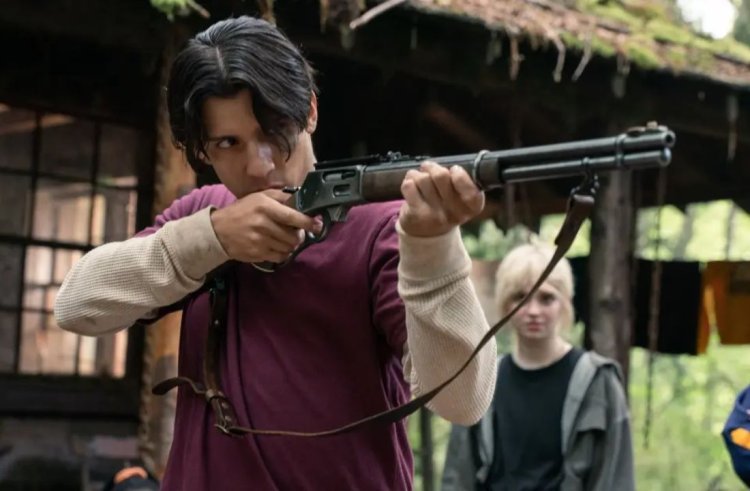 (Image Credits: Distractify)
Natalie and Misty find Travis, who appears to have hung himself, but it turns out he did not intend to die. As a result, Travis was determined to confront his darkness by putting himself as close to death as he could without dying. With help from Lottie, he would lower himself down once he had become unconscious by hanging himself on the crane. He could not be lowered because the crane buttons got stuck when he was unconscious.
Even though Travis did not commit suicide, he faced inner demons that could have prompted him to consider suicide. This is especially true if he had survived and his initial plan to deal with his trauma had not worked. Despite the suspicions surrounding Travis' death, Natalie refuses to give up until she gets all the answers, likely from a source more reliable than Lottie, whom she is not particularly fond of.
The Yellowjackets' Death: Lottie's Part
It was Lottie, who was present at the time of Travis' death in Yellowjackets, who went to her with his problems, hoping that she could help him, as he believed his past haunted him. As Travis walked to the ranch where he worked, surrounded by candles shaped like the forest symbol, Lottie agreed to help him, despite her skepticism. Because of a psychic vision from her past with Laura Lee in the forest, Lottie is too distracted to seek help when Travis goes unconscious, and the crane buttons get stuck. Lottie learned religion and spirituality from Laura Lee, who sadly died when she attempted to fly a plane in search of help that exploded in the sky. Thus, Lottie seems to be as traumatized as Travis was by the Yellowjackets.
Also Read: 10 Halloween costume themes from TV shows in 2022