Find out which Indian web series have had you glued to the screen so far in 2022
Find out which Indian web series have had you glued to the screen so far in 2022
Updated on September 02, 2022 15:29 PM by Anthony Christian
There is a new year and a new start for the Indian entertainment industry. After two years of being affected by the pandemic, the industry has finally begun to recover in several ways. The huge number of web series available on several OTT platforms has been one of the most visible results.
Now, we can access some of the most amazing content created in the country from the comfort of our homes. There has already been some great work being put out there in the form of web series and shows in the first couple of months of the year. We've gathered some of the best Indian web series of 2022 so far that will keep you watching.
Despite being halfway through 2022, our Indian streaming services haven't blown us away so far with the content. However, OTT platforms are still trying to deliver something that could become the next big thing, even though there hasn't been a Scam in 1992 or a Paatal Lok this year that got the thumbs up unanimously from viewers.
IMDb has released a list of the 'Most Popular Indian Web Series of 2022' based on what the Indian audience has seen so far, and these ten shows have all received a rating of 7 or higher from the fans.
Related: Harry Potter Star Slams Airline As They 'tear Up His First Class Ticket
Human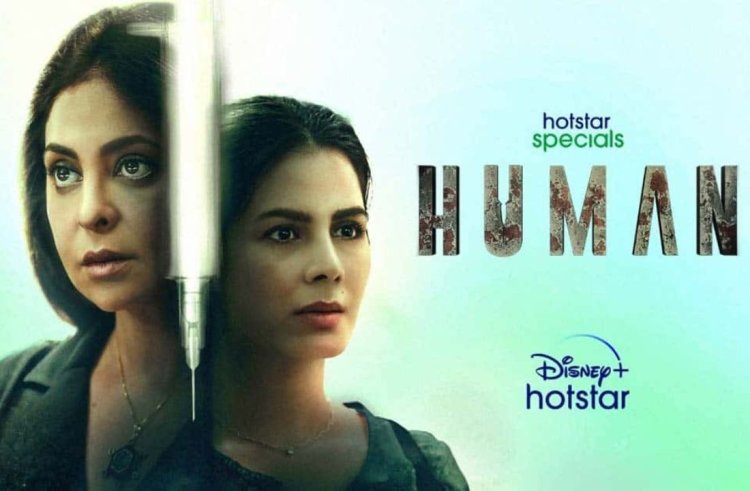 It revolves around a phenomenon known as human drug testing, portrayed by Shefali Shah and Kirti Kulhari. In this series, available on Disney+ Hotstar, a relevant and largely unknown genre is explored, and some important questions are raised about ethics in medicine, among other things.
Despite this, Human's biggest failure lies in its mistaken notion that it's an opera. In attempting to tackle too much, the new Hotstar Specials original pushes its narrative elements to the point where they threaten to boil over into caricature.
Trauma therapy, heedless ambition, and class commentary, among others, are all pushed to such an extreme that their characters are becoming a caricature. The result is that Human drives themselves off a cliff when they could have stayed within their limits.
Rocket Boys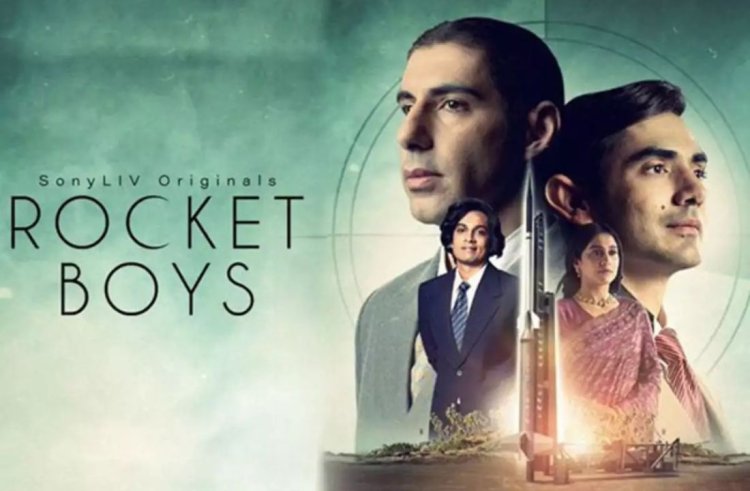 During the post-independence turmoil, Vikram Sarabhai and Homi J. Bhabha were the brilliant minds behind developing the country's space industry and nuclear program, which became the basis for the film Rocket Boys.
It is streamed on SonyLIV and stars Jim Sarbh, Ishwar Singh, and Regina Cassandra. There are still too many horrors from Hiroshima and Nagasaki to be forgotten as history textbook stories, so hard decisions must be made about a homemade atomic bomb.
As Vikram and Homi retaliate over the dangers of weaponization versus the pacifism of war, they engage in an organic discussion. Aside from Jim and Ishwak's performances, there is also a competent supporting cast, if not more so, that reflects the urgency of the debate.
Related: Interesting Tidbits of the webseries" Gray's Anatomy
The Fame Game
The Netflix show is probably Madhuri Dixit's first foray into online entertainment, in which she plays the character Anamika Anand. In the Netflix show, a mystery surrounds the disappearance, essentially explaining what life is like on the other side of fame and stardom that we do not always see. This isn't the first time we have learned about celebrity life's dark side.
The eight 45-minute episodes are filled with the typical tropes we already know: affairs, stalking, financial hardship, domestic difficulties, troubled childhoods, and so on. As a result, Rao and his co-writers Shreya Bhattacharya, Akshat Ghildial, Amita Vyas, and Nisha Mehta have created an extremely captivating screenplay.
Yeh Kaali Kaali Aankhein
It is a Netflix original series that pays homage to the pulp fiction genre popular in India during the 90s. A dark mystery with comic and thrill elements that makes Yeh Kaali Kaali Aankhein a must-watch, Yeh Kaali Kaali Aankhein stars Tahir Raj Bhasin, Sweta Tripathi, and Anchal Singh.
At the party held to celebrate his acquittal in the case of the rape and murder of two young girls, Vikrant, aka Vicky Rai, a Casanova industrialist, is killed. Jagannath Rai is also the Chhattisgarh Home Minister and demands that the CBI investigate the case. Six suspects are being investigated by officers Suraj Yadav and Sudha Bharadwaj.
Related: Interesting Facts about the webseries 'Pretty Little Liars ' that are worth knowing
The Great Indian Murder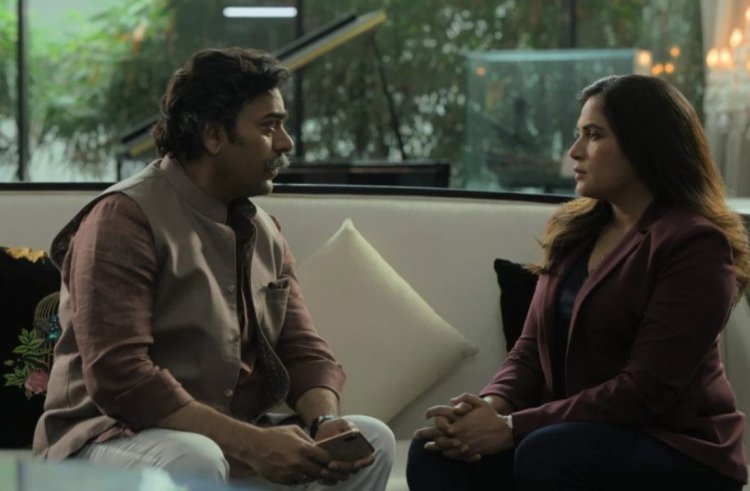 Featuring Richa Chaddha, Pratik Gandhi, Ashutosh Rana, and Raghubir Yadav as the key characters in this murder mystery, you will remain on the edge of your seat the whole time. This film follows an industrialist who is acquitted of a heinous crime, only to be mysteriously murdered. It is your responsibility to find out what happened next.
Vicky Rai, an industrialist living in a Casanova lifestyle, dies at his party celebrating his acquittal in the rape and murder of two young girls. He is accompanied by his father, Jagannath Rai, the Chhattisgarh home minister, who demands an investigation by the Central Bureau of Investigation. Six suspects are being investigated by officers Suraj Yadav and Sudha Bharadwaj.
Rudra: The Edge of Darkness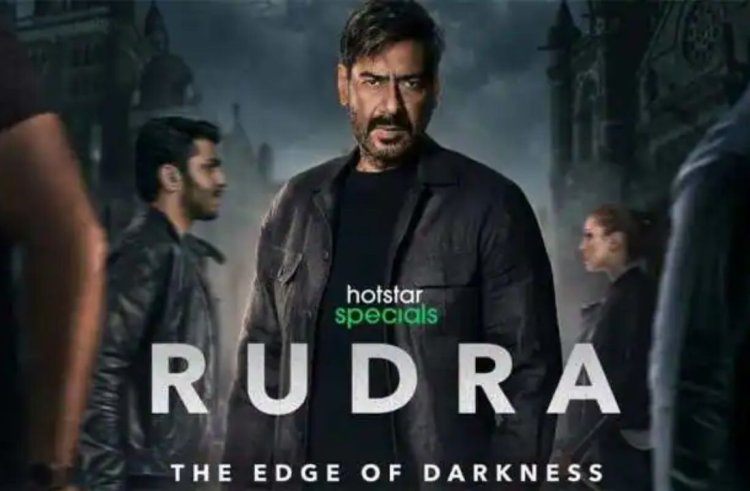 On Disney+ Hotstar, Ajay Devgn is starring in the psychological thriller Rudra, a remake of Luther from the UK. The series stars Rashi Khanna and Esha Deol. A police officer chases sly criminals as part of his job as DCP Rudraveer Pratap Singh.
Ishaan Trivedi, Abbas, and Hussain Dalal wrote and created the original, which was written and created by Neil Cross with Idris Alba as the headliner. In the preview episodes, the creators borrowed the original episodes' basic plotlines and Indianised them - making them simple and easy to follow.
Related: Interesting facts about the popular webseries 'The Big Bang Theory'
Home Shanti
There is no doubt that Hotstar has produced one of the best web series of 2022, a live-action web series that revolves around the difficulties faced by middle-class families in their attempt to build a home of their own. Despite that, the series doesn't raise any old and new societal issues.
Yes, subtle insinuations occasionally appear, but not to the point where it could be considered satire or social commentary. This title is about sarcasm, and it's all about the Joshis. Instead of characters being wronged ethically, dear life serves as their wrongdoer: a shackle sandwiched between humble means and a burning desire to escape from the shackles of the 'adjust karle' narrative.
Guilty Minds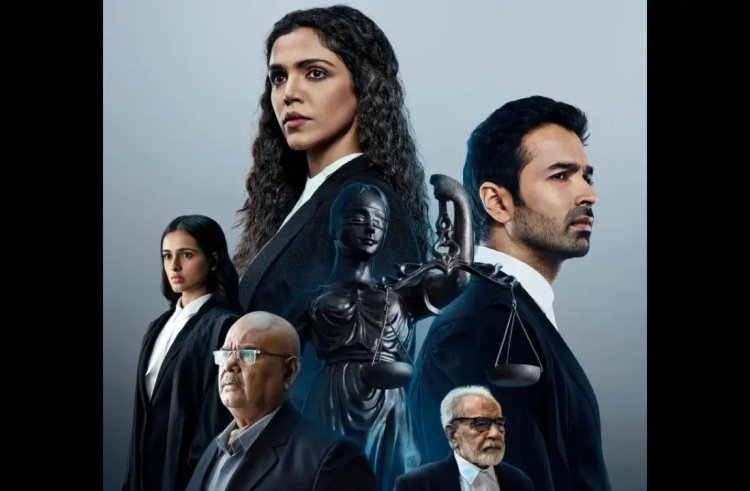 Featuring a battle of virtue, this Amazon Prime series explores the battle between ideals and realpolitik. The series works because the makers select cases that are both high-profile sexual assaults and teenage murderers addicted to violent mobile games.
Moreover, the stories revolve around the injustice women face in their corporate lives, from big cola companies sucking out water from drought-stricken villages to cola companies sucking out water from drought-stricken villages.
Each story has an exciting premise and a relevant social subtext that isn't strikingly real. As a result of the straight-jacketed and convenient way these cases are pitched in court, it ultimately becomes a solved case at the end.
Related: Amazing things to know about Priyanka Chopra from the Quantico webseries
Aashram 3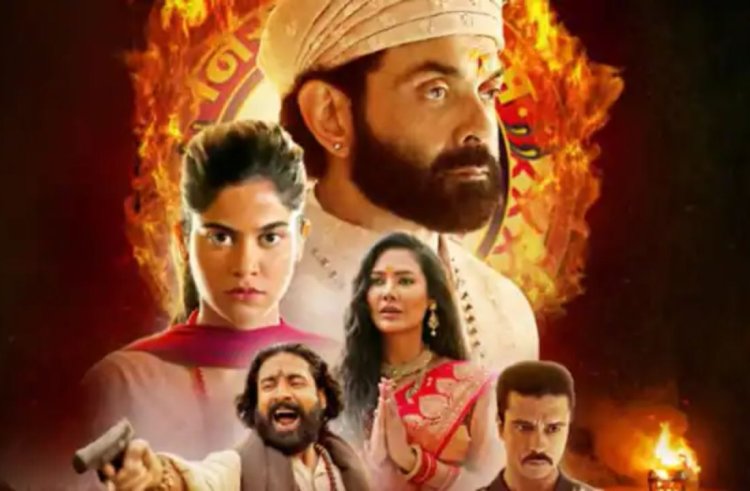 In the third season of the series, available on MX Player, Baba Nirala's journey has sparked mixed opinions. Find out what you think for yourself as you follow Baba Nirala's journey. Its concept is solid.
Internationally, shows about fraud godmen and their cults have gained critical acclaim and positive audience reactions. Compared with Waco, True Detective season one, or even Orphan Black, Aashram lacks the finesse of such shows. Drama is magnified, music is loud, and performances are over the top.
This show has neither nudity nor vulgarity, but it sometimes tends to titillate. In a few places, the show's tone reminds one of a 90s crime drama, but not one of the good Abbas-Mustan series, but one with continuity errors created by Rajiv Rai.
Mai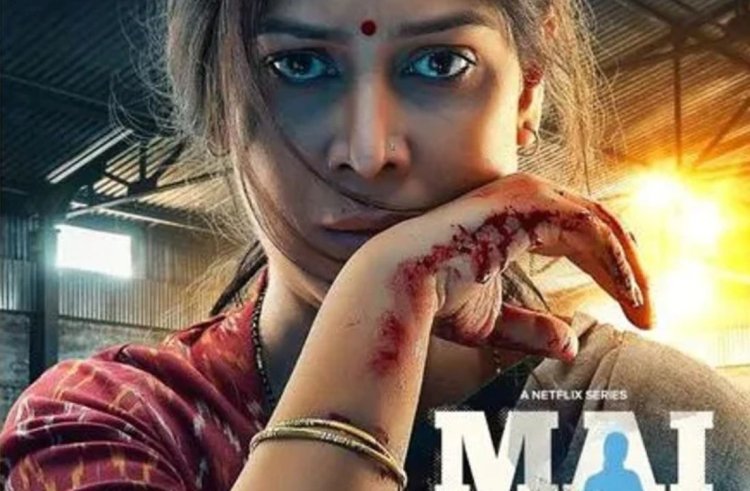 Despite a fairly common plotline, including a mother trying to avenge her child's death, this Netflix series stands apart among its peers for its stellar performances. This Netflix crime series is a boilerplate thriller with an elegant presentation.
Crackling tension, excellent production values, and solid performances as a demure family pillar transform into a wand of vengeance. During its early stages, the show is carried by vapors of severe maternal grief before it finally breaks down under the strain of its exertions.
Related: How admirers feel regarding a Netflix television series, Never Have I Ever
Panchayat Season 2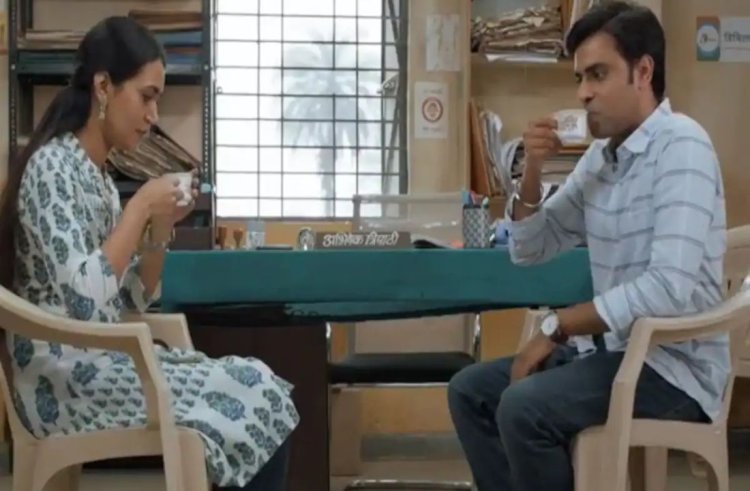 A new season of this refreshing show is back, with Sachiv Ji and Pradhan returning. You can stream Panchayat season 2 on Amazon Prime. The last season made everyone aware of its impeccable production and engaging storyline. This season promises to be no different. Among the best Indian web series of 2022, Panchayat season 2 is undeniably outstanding.
It's time for Abhishek Tripathi to return to his life as the Panchayat secretary of Phulera, a town with arrogant, impersonal villagers and a goofy assistant. They cannot be trusted to do anything right. The first season of this immensely relatable comedy-drama is the show's calling card, and the second season starts exactly where the first season ends.
There's not much of a change. The characters of 'Panchayat 2' once again demonstrate the defiant spirit that the people of Phulera exhibit. Although 'Panchayat 2' continues to present harmless stories of village life, it is also filled with people who reject any method of bringing about change.
Gullak Season 3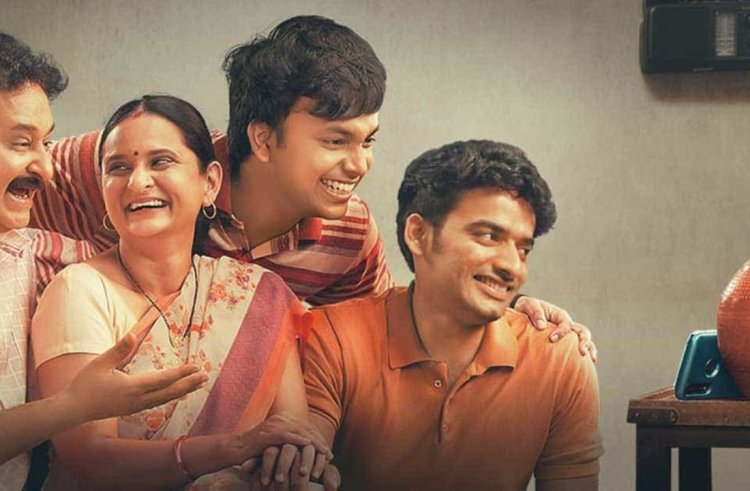 Watch this series to join the Mishra family in their daily travails and journeys through life as they take on life's challenges with great writing and terrific performances. It tells the story of a middle-class family in a nondescript small north Indian town. It sometimes feels like it's set back in the 1990s, but references to PubG bans and 21st-century films bring it back to reality.
It is an ordinary family with ordinary problems, but the principal cast--Jameel Khan, Geetanjali Kulkarni, Vaibhav Raj Gupta, and Harsh Mayar--provides an understanding of their difficulties. Their hardships aren't dramatic.
Related: Wednesday Addams Teaser is out: The series with Mystery and Murder is coming
Apaharan 2
On the second season of Apaharan, a thriller series streaming on Voot, Rudra must balance his professional and personal lives as he attempts to solve his wife's addiction on the one hand and a RAW mission on the other. It does not offer a new angle on the ideas outlined above-it has worked well thus far-but.
The humorous nature of the narrative and sharp timing keeps the viewer watching. The middle of the film is quite rocky, but thanks to some scene stealers by both Singhs, we are soon engrossed in the story. Rudra, Singh's interesting central character, had been seen two years ago, so it would have been natural for him to lose sight of his various shades.