Bold and Beautiful updates: Steffy wants Douglas to come home and Brooke gets angry at Thomas's request
Bold and Beautiful updates: Steffy wants Douglas to come home and Brooke gets angry at Thomas's request
Updated on August 16, 2022 18:52 PM by Sally Harbor
The show Bold and Beautiful has been loved by many since the start of its airing and the show has been lately seeing some huge twists and turns in the plotline which is making the fans more eager and eager day by day.
The Sudden death has left everyone shocked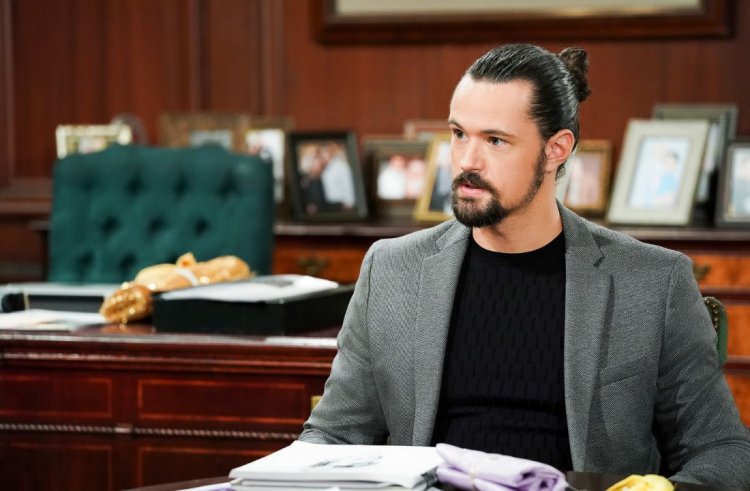 Taylor, Ridge, Steffy, and Thomas at Forrester Creations still try to process Sheila's sudden death. Ridge holds up his photo of the middle toe and says he wouldn't believe it if he didn't have evidence. Steffy and Taylor cringe at his actions whereas, on the other hand, it is still a lot for Ridge to bear.
Steffy steers the conversation back to her parents' kiss. She insists they're the loves of each other's lives and anyone can see it through. At Il Giardino, Deacon, seated with Hope, Liam, and Brooke, tells the group that part of him feels sad that Carter never got the chance to be the better person she'd hoped to be.
He expresses disgust over the photo of the toe and changes the subject of the conversation. Brooke said that he just wanted to give them the news and didn't plan to stay this long. Deacon raises an eyebrow, "Because of me?" Brooke says, "Because of me," and doesn't want to upset Ridge.
Also read: all the details of the next episode of Bold and Beautiful
Everyone always hoped for death to happen
Li at Bill's place says that she always wanted Sheila to spend the rest of her life rotting in the prison cells feeling torn but the way she was torn up was just as good. Bill gawps. She asks, "Too morbid?" Bill assures her he agrees that maniacs hurt too many people
He lets Li know if she wants to talk about what happened, he's there to listen. "No pressure at all, but if you do need someone to talk to, I can be that someone. You can trust me." Li also recalls how scary it was to have Sheila attack her. She gives Bill the rundown on how she took off from the house, ended up in the water, swam to shore, and was completely traumatized until he found her.
Also read: fans give opinions about Liam spencer from the showshow's bold and beautiful
Bill marvels that she stood up to a true psycho and survived and her son is alive because of her. He's not easily impressed, but Li has earned his respect and admiration. Li replies, "And you have earned mine."
At Forrester Creations, Taylor tells her children they kissed, and it was a good kiss, but they got caught up in the moment while Steffy pops in and protests that it was more than that. While Thomas, on the other hand, gets a text from Douglas, which makes him smile. He broaches the subject of Douglas asking if he missed him when they weren't together.
It broke his heart. "I hate being away from him," Steffy says he shouldn't have to. Taylor agrees and tells her son it's time. "Douglas needs to be with you."
Also read: fans are comparing the bold and beautiful sheila to an Annie Wilkes in misery
The shift in the air and the houses will make the show much more interesting in the coming days
Li tells Bill how grateful she is that he chose to help a stranger to which Bill replies that walking away was not an option. "I just wanted to say thank you for taking a chance on me, and for everything you did for my son.", Li tells Bill.
Also read: the bold and the beautiful spoilers deacon romantic tries trieslands trouble
She recaps that Finn is home and reunited with his family. Bill figures Li's husband must be thrilled to have his wife home as well. Li's expression changes and she informs Bill that she and Jack are no longer together as he lied to her throughout their marriage.
She'll always be thankful to him for adopting Finn but she adds that she will never forgive the lack of respect Jack showed her or their son by bringing Sheila woman into their lives. Brooke learns that Thomas is planning to ask Eric if he and Doughlas can move in with him.
Liam on the other hand relays that Hope shut down the conversation before they could get into detail. Hope thinks the boy's home is already established and disrupting that would be a huge mistake.
Brooke then asks, "But does Thomas see it that way?" to which Liam thinks it seems obvious that the best thing is to leave Douglas with them, but Brooke points out that Thomas doesn't think so. She concedes he's made some improvements, but questions if he's stable enough to care for Douglas on his own. "I honestly don't think he ever will be."
Also read: bold and beautiful spoilers for the next two weeks-august-15-26-2022
Grateful for Hope and all the great job that he did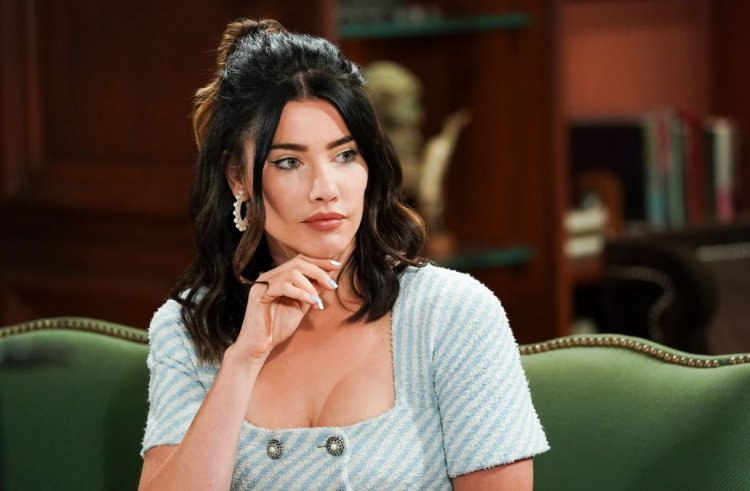 Taylor and Steffy show their gratefulness towards Hope who stepped in with Doughlas and did a great job when Thomas wasn't able to, but he's better now. Thomas agrees it feels like visitation when he sees his son and reveals he already told Hope that Douglas should live with him.
Thomas assures them both that he only put it out there as a suggestion. He doesn't want it to be a compulsion. Taylor feels it doesn't have to be, but points out that Hope doesn't have the right to make this decision solely.
If Douglas misses his father, something needs to be done. Thomas fears she doesn't want the boy to leave. Hope would still have time with Douglas, but he's the only living parent. "It's time to stand up to Hope, and Brooke."
Steffy declares it's time to stand up to the Logans. "Douglas needs to come home to his family… that's the Forresters." And that's how the episode comes to an end leaving the viewers curious about what comes next.