Billy Idol's Net Worth
Billy Idol's Net Worth
Updated on November 21, 2022 18:57 PM by Dhinesh
Name: William Michael Albert Broad
Nick Name: Billy Idol
Date of Birth: November 30, 1955
Age: 66 years
Height: 1.75 m
Weight: 70 kg
Profession: Singer, English Musician, actor and songwriter
Nationality: England
Net Worth: $60 Million
William Michael Albert Broad, known as Billy Idol, is a British-American singer, musician and songwriter. He achieved great success in the music world. His estimated net Worth is about $60 million.
Early Life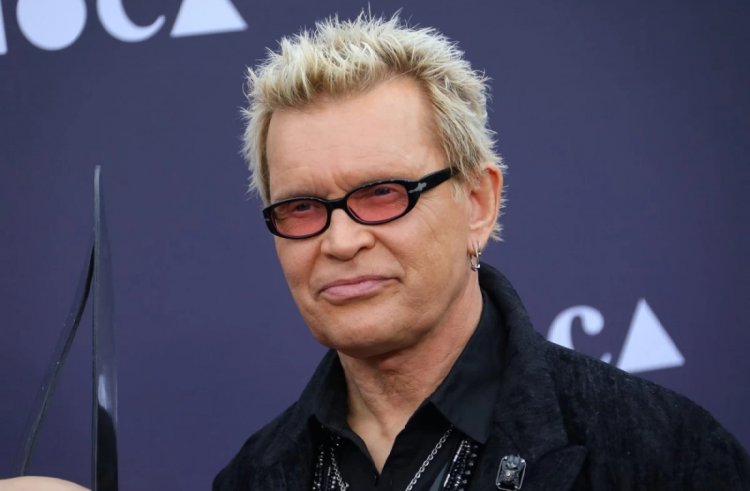 (Image Credits:Rock Celebrities.com)
Billy Idol is the son of William Alfred Broad and Joan Broad. He has one younger sister named Jane Broad. At two years old, his family moved to Patchogue, New York. Later in 1971, his family settled in Bromley, London. Billy went to Ravensbourne School for Boys in the London Borough of Bromley. He continued his higher studies at Worthing High School for Boys in West Sussex. In 1975, Billy went to Sussex University for his bachelor's degree. After one year, he dropped out of college due to his interest in music, and He also joined the local band of the Bromley Contingent of Sex Pistols fans.
Career
In 1975, Billy Idol started his career as a guitarist in the punk rock band Chelsea.
Generation X!
Billy and his bandmate Tony James left the band and co-founded a band named Generation X. This band became one of the few punk bands who got the chance to perform
on the famous BBC television's music chart television program TOTP.
In 1982, he released his first solo album 'Billy Idol', which was a major hit of that time. This album ranked at #45 positions on the list of Billboard 200.
In 1983, Billy's second studio album, 'Rebel Yell' was released. The album successfully hit as it ranked 6th position on the Billboard 200.
In 1993, Idol released Cyberpunk.
In 1994, he recorded and released the single Speed, and the song featured as the first track in the homonymous movie soundtrack album.
He has several hits albums like Devil's Playground, Happy Holidays, Cyberpunk and Kings & Queens of the underground.
In 2005, Idol's first new studio album 'Devil's playground' came out.
In March 2022, Idol was diagnosed with MRSA, forcing him to cancel a co-heading tour with the journey.
In 2010, he was announced as one of the acts to play at the Download Festival in Donington Park, England.
In 2014, Idol released his eighth studio album, Kings & Queens of the Underground.
In September 2020, Idol embarked on the postponed Roadside Tour with Killing Joke and Toyah as his UK opening acts in October.
Personal Life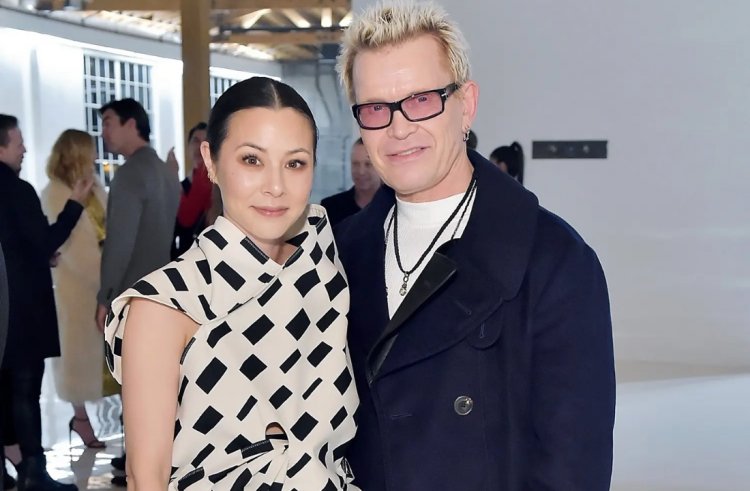 (Image Credits:Wonderwall.com)
Billy Idol was in a relationship with English actress and formal model Perri Lister. The couple was blessed with a son named Willem Wolf Broad. In 1989, Billy and Perri broke up. He started dating thirteen years younger actress Linda Mathis. Linda was nineteen years old when she got pregnant with Bill's child. In 1989, Linda gave birth to a girl named Bonnie Blue Broad.
Awards
In 1991, the Billy Idol blockbuster hit single 'Cradle of Love' won the ASCAP Film and Television Music Award.
In 1990, he won the 'MTV Video Music Awards in Best Video from a film category.
He was also nominated thirteen times for prominent awards, including Grammy Awards.
Net Worth
Billy Idol is a successful man registered in the music and film industries. As of 2022, his estimated net Worth is about $60 million. He achieved a lot in his career, and many people are celebrating him for his great work in the music industry. His incredible talent gave him many successful hits in the music industry.
Social Media Handle
FQA's
Q: How does Billy Idol make his money?
A: Billy Idol makes money from his career in the music industry.
Q: Who are the Children of Billy?
A: Bonnie Blue Broad and Willem Wolf Broad are the children of Billy Idol.
Q: How did he come to fame?
A: He started his solo career, granting him International fame and popularity.
Q: When did he start his career?
A: In 1976, Billy Idol started his career in the music industry as a guitarist.
Q: How did he gain his career?
A: Billy gained his career in the music industry and has also been featured in the film industry.