All the unknown facts about 'Walking Dead' exposed
All the unknown facts about 'Walking Dead' exposed
Published on September 06, 2022 12:16 PM by Sally Harbor
When it comes to the <>zombie apocalypse, the first show that takes over our minds is <>Walking Dead. The show has had a whopping 9 Seasons and the show has boldly pressed forward without intrepid leader <>Rick Grimes in action. <>
The series is based on <>Robert Kirkman's comic book saga and attempts to prove that it can thrive and evolve beyond its biggest star. <>
The series has become an all-time favorite of many, and it has carved out a space on television of its own by redefining prestige to include fat zombies ripping in half when they get pulled out of a well, bat-wielding nihilists, and eye-popping action sequences. <>
The Walking Dead has irritated fans and has made them cringe a lot of times, but it's been willing to outlast the competition by killing off favorite characters and ensuring that no one is safe.<>
A supper before death is a must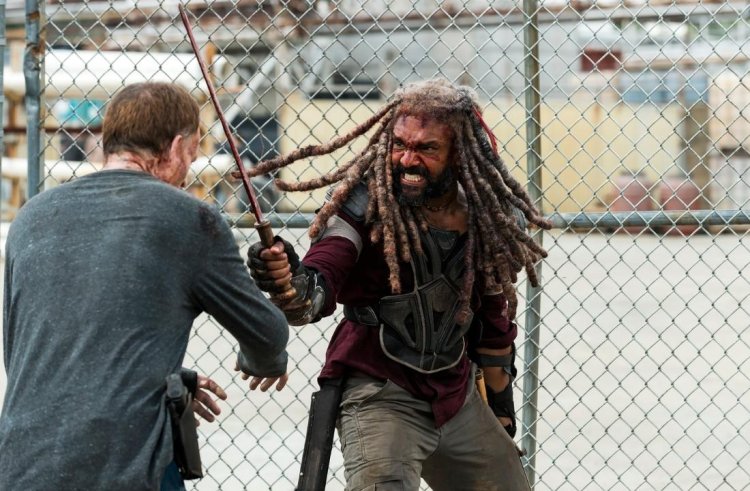 Sounds weird right? But it seems like just before a character dies in the show, the entire cast has a suppe before to celebrate. As it is a rare show that kills its main characters with fierce regularity, The Walking Dead has started its tradition of holding Death Dinners for those who are about to reign down in the dust. <>
Also read: Surprising and Interesting Facts about The Walking Dead
"It gives everyone a chance to get properly sauced and say, 'We're going to miss the hell out of you,'" <>Sarah Wayne Callies, who played the character of Rick's wife, <>Lori Grimes, said in an interview. As the show grew in popularity, the cast members began pretending that these get-togethers are cast birthday parties. <>
Ham is the main food
Yes, it is not the actual humans that the walking zombies devour in the show, rather they wrap their juicy lips around bits of <>Ham. They used to get barbecue sauce to help it go down, but the vinegar messed up their makeup, so now it's just ham with fake blood all over it. <>
Also read: Moses J. Moseley, actor on 'The Walking Dead,' has died at the age of 31
Actor <>Vincent Marcella said it was a challenge to eat a person on the show, not because of the ham, but because of the mindlessness. "When you eat someone, you have to look like an animal devouring prey," he told Today. "You can't look like you have any specific motive or where you're going to take a bite."<>
Frank Darabont wanted Thomas Jane to Play Rick Grimes when the show was being given to HBO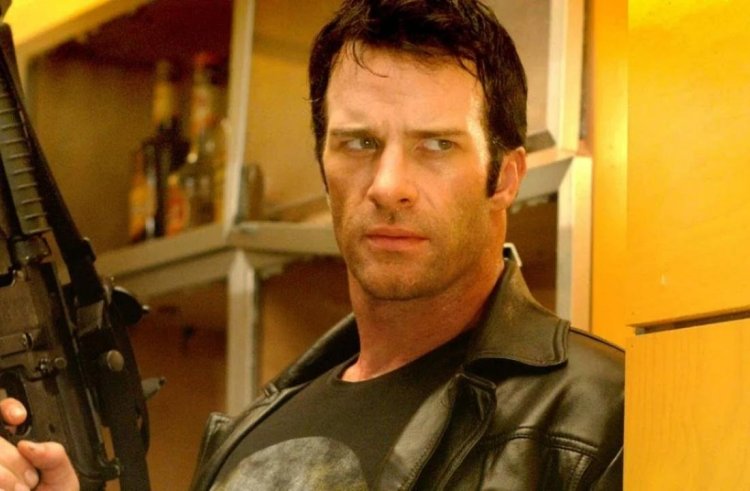 Before <>The Walking Dead was released, the star <>Andrew Lincoln was mostly known for his dramatic sweater zip-up in the 2003 romantic comedy <>Love Actually, and that may very well still be the case if <>Frank Darabont might have gotten his way when he first pitched the show to <>HBO.<>
The early version of the show that Frank Darabont presented to <>HBO had <>Thomas Jane as the series lead character <>Rick Grimes. This was around when Darabont and Jane worked together on the 2007 Stephen King adaptation of <>The Mist.
Also read: Netflix's Narcos and all its confidential secrets revealed
The network eventually passed on the idea, which opened the door for <>AMC to take the show, but by the time things started again, the star of <>The Punisher had already committed to an HBO series of his own, <>Hung.
Frank Deborant was fired days after promoting the show at Comic-Con in 2011
When it comes to haters, they can go to any extent possible. 11 years ago <>Frank Deborant was fired as showrunner of The Walking Dead, but it has been those long years since <>AMC has decided to cut ties with the person responsible for getting the show off the ground in the first place. <>
And with multiple court cases regarding the firing still ongoing nearly a decade after the fact, the issue has remained just as messy as it was back in the summer of 2011.<>
Also read: Will Netflix premiere The Sandman season 2 after season one success
Around the time of his departure from the series, a news portal had published a story detailing the series of events that ultimately led to AMC taking a different direction with the show partway through the production of its second season. <>
Things that made the situation worse was that the publication also reported that Darabont and several members of the cast and crew were at the annual San Diego Comic-Com promoting The Walking Dead just three days before he was let go.<>
Two lawsuits against AMC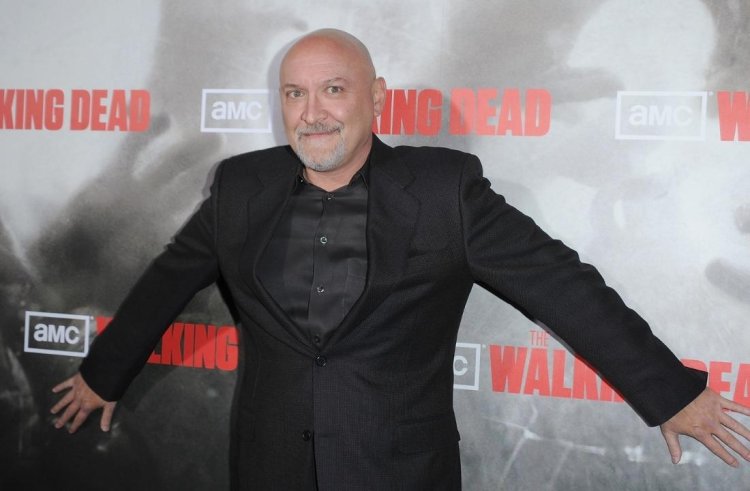 There has been bad blood between Frank Deborant and AMC ever since the showrunner was removed from the show. It's only gotten worse over the past eleven years, thanks to disagreements over money Darabont claims he is owed, which ultimately resulted in a pair of lawsuits.<>
Also read: Johnny Depp To Star In Netflix Reboot Of The Addams Family?
The first of the lawsuits filed amounts to $280 million, which came about from the money Frank Darabont and other members of the crew were supposed to receive as part of <>AMC's profit participation program that would have netted the acclaimed filmmaker 12.5 percent of the profits with his agency CAA receiving 7.5 percent.<>
When Darabont filed the suit back in 2013, the former showrunner had yet to receive a dime from the program, even though <>The Walking Dead was one of the hottest shows on television at the time.<>
Also read: The Walking Dead's Last Premiere Title, Description Revealed
The second lawsuit was filed in 2018, which is the direct result of the initial lawsuit after an audit into AMC's finances led Frank Darabont and his legal team to believe the network was hiding even more money. <>
The cases were supposed to go to trial in May 2020, but with the <>Coronavirus pandemic forcing courthouses around the country to shut down, the matter was delayed a little. <>
Extraordinary steps were taken by makers to stop the show from leaking
One of the most intense scenes in all of The Walking Dead was the Season 6 finale which ended with 11 cast members lined up waiting for <>Negan to pick his latest victim. Though fans saw the charismatic villain take a swing, no one knew whose head would make contact with Lucille, Negan's barbed-wire baseball bat. <>
Also read: The Rick Grimes Series Ends Walking Dead Reunion Hopes
Leading up to the Season 7 premiere in 2016, a news portal had written an article revealing that all 11 members of the cast featured in the Season 6 finale had filmed a death scene with the actual victim, but that will not be revealed until the season premiere. <>
This was done so that the production could avoid spoilers from leaking ahead of the big reveal. And considering how gory and disturbing that scene ended up being, letting the anticipation and interest build up made the show much more exciting to watch.<>
Production of Season 8 was stopped temporarily due to the death of a stuntman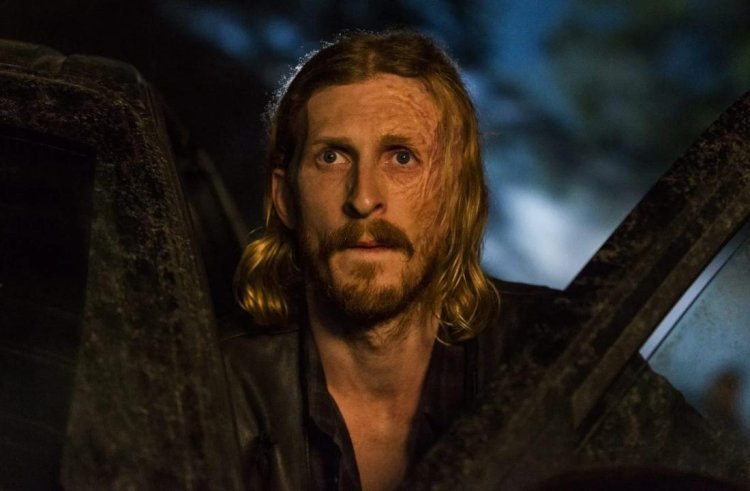 The Walking Dead is not your ordinary zombie apocalypse show. It is so large that there are times when highly trained stunt performers are needed to carry out aspects of the roles that might be too much for the actors.<>
Also read: Maggie and Negan Walking Dead spin-off gets a new title
And while these types of stunts don't commonly end in injury or tragedy, there are exceptions, like the case of<> John Bernecker, a stuntman who died after a fall during the shooting of Season 8.<>
The network had temporarily halted production of The Walking Dead after the stuntman fell from a 25-foot balcony. Bernecker had appeared in 90 movie and television productions throughout his career, including <>Black Panther, The Fate of the Furious, and <>The Hunger Games: Mockingjay Part
The dead stuntman's family later filed a wrongful death suit against AMC for allegedly maintaining an unsafe set, but a jury later found the network "not to be negligent," though his estate was awarded $8.6 million in civil damages.<>