90-Day Fiancé: How Pregnancy Changed Juliana Custodio's Life
90-Day Fiancé: How Pregnancy Changed Juliana Custodio's Life
Updated on July 13, 2022 16:01 PM by Anna P
In season 7 of 90-Day Fiancé Juliana Custodio married Michael Jessen, who was 20 years senior to her and whom she met on a yacht. Their age gap turned out to be a problem, and the language barrier came. At that time, he had a close relationship with his former wife, Sarah Naso.Juliana Custodio married: Fans initially thought of Juliana Custodio as a gold digger with Michael Jessen only for his money. At the end of the season, they both got married. The couple broke up: Juliana Custodio lived with Michael Jessen, his former wife, and her husband. The couple announced their split at their second wedding, and Juliana Custodio returned to Europe.
Why did the couple end:Later she revealed that she struggled a lot during her stay in the U.S, and she was treated like a maid in the last few months of her marriage.Juliana Custodio pregnant:In November 2021, Juliana Custodio was pregnant with her new boyfriend, Ben Obscura. Fans rejoiced as she moved following the split from her former husband. Continued her modeling career:Juliana Custodio returned to her modeling career in her early pregnancy and participated in a steamy pregnancy photoshoot though she is not currently modeling professionally.Instagram post:She shared a throwback photo on Instagram from her pre-pregnancy modeling days, which had fans questioning her commitment to motherhood. She slammed those asking about her joy over her new baby, as she is thrilled to be a mother. She is also excited to be able to get back to work once her baby is here.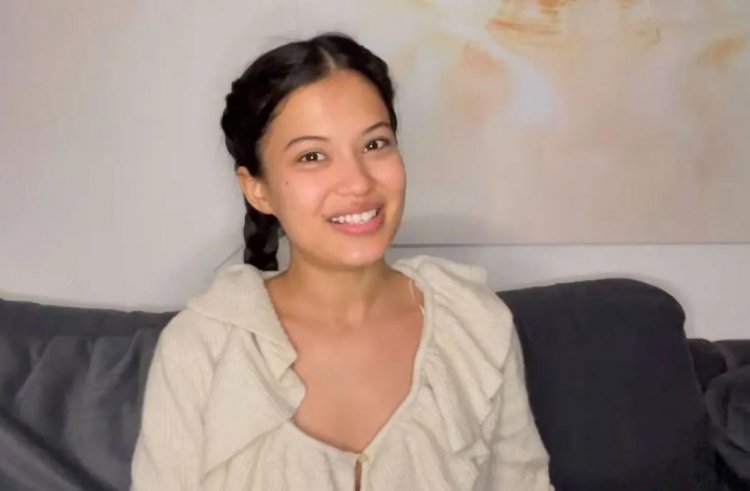 Gained 20 pounds:Juliana Custodio revealed on social media that she had gained twenty pounds since becoming pregnant and is happy about having gained weight while carrying her bundle of joy. She shared a cheerful video on Instagram showing off her belly and claimed she has "never been happier."Juliana Custodio a good artist:Juliana Custodio has revealed yet another talent. She is artistically gifted and recently showed off some of her drawings on social media, which had her followers praising her many skills. Painted her baby bump:After this encouragement, Juliana Custodio started painting a beautiful portrait directly on her baby bump. She painted her unborn son Benjamin holding a blue teddy bear.Fans were thrilled to see Juliana Custodio embracing her many talents while awaiting the arrival of her bundle of joy.