25 plus surprising facts of Brooklyn Nine-Nine that happened off-screen
25 plus surprising facts of Brooklyn Nine-Nine that happened off-screen
Updated on August 02, 2022 18:38 PM by Anthony Christian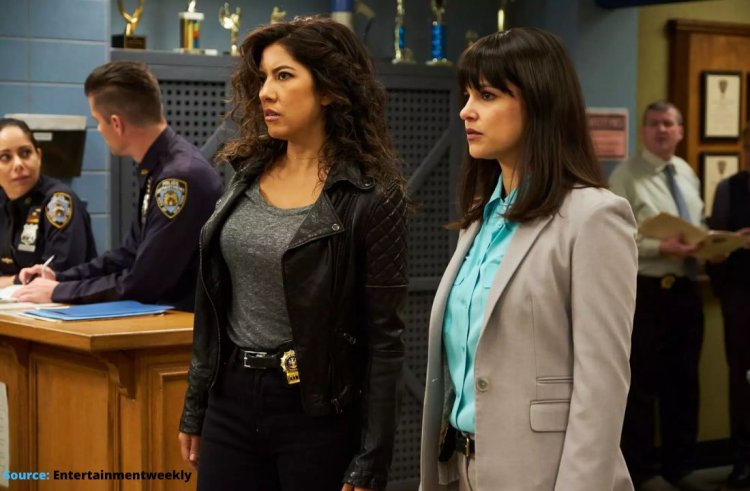 The American police comedy television show Brooklyn Nine-Nine was aired on Fox and later aired on NBC from September 17, 2013, to September 16, 2021; that ran for eight seasons and 153 episodes.
The series runs around Jake Peralta (Andy Samberg), a New York City Police Department detective based in Brooklyn's 99th Precinct. They always dispute stern Captain Raymond Holt (Andre Braugher), the commanding officer.
The rest of the cast features Stephanie Beatriz as Rosa Diaz, Terry Crews as Terry Jeffords, Melissa Fumero as Amy Santiago, Joe Lo Truglio as Charles Boyle, Chelsea Peretti as Gina Linetti, Dirk Blocker as Michael Hitchcock, and Joel McKinnon Miller as Norm Scully.
Brooklyn Nine-Nine was initially ordered as 13 episodes in season one, which dragged on to 22 episodes. In 2018, Fox canceled the series after five seasons, and NBC took it as an opportunity and picked season six in its network, which premiered on January 10, 2019. The seventh season premiered in February 2020, and the final season premiered in 2021.
Awards won by Brooklyn Nine-Nine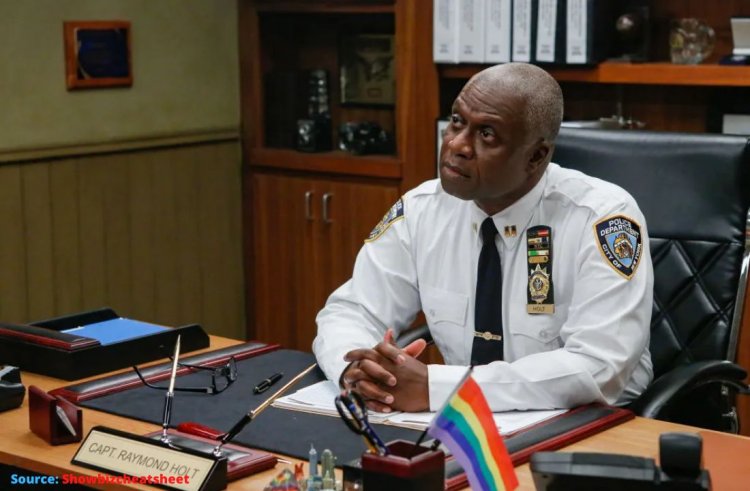 Season one won the Golden Globe Award for Best Television Series for musical and comedy and won another Golden Globe Award for Best Actor. Andre Braugher was nominated four times for the Primetime Emmy Award for Outstanding Supporting Actor in comedy series and also won twice Critic's Choice Television Award for Best Supporting Actor in a comedy series. It even portrayed LGBTQ+ people as a reason to win GLAAD Media Award for Outstanding Comedy Series.
Fox Cancellation celebrities took to Twitter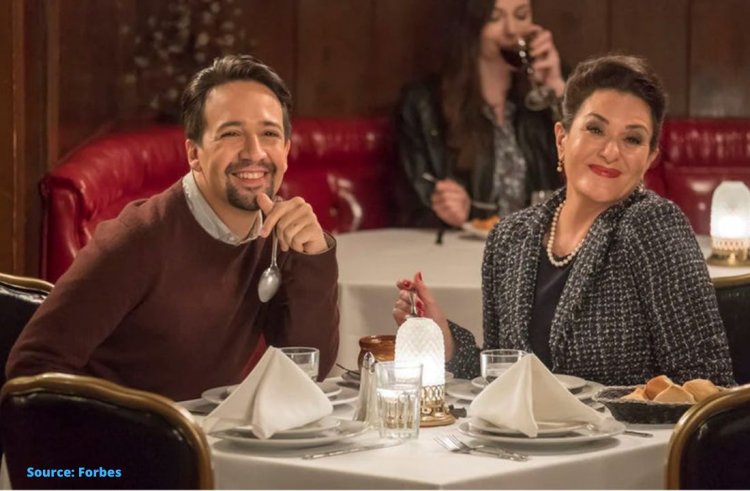 Fox's decision to cancel the show Brooklyn Nine-Nine brought worries among many celebrities, so they took all necessary steps to make the show run. Lin-Manuel Miranda, creator of the show "Hamilton," was the first to raise his voice against cancellation. He saved the show by tweeting.
This hashtag paved the way for actors like Mark Hamill, Guillermo del Toro, Sean Astin, and Seth Meyers to start making noise against the Fox network's idea to cancel the show.
The stars even went on to create a group chat to mourn the loss of their favorite show Brooklyn Nine-Nine and even named it "Guardians of the Nine-Nine" after the show reached its peak, NBC later picked the show. In the sixth season, Lin-Manuel Miranda appeared as a guest on the show.
Jake and Gina were friends as kids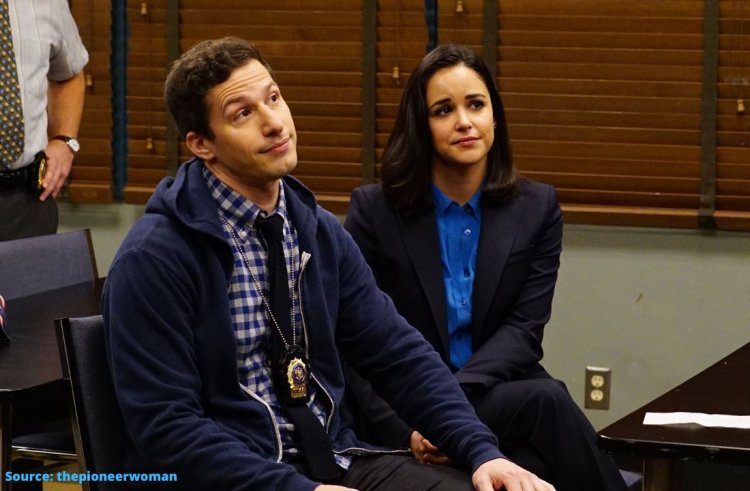 Onscreen friends Andy Samberg (Jake) and Chelsea Peretti (Gina) knew each other when they were kids. Andy Samberg and Chelsea Peretti, who starred as Jake and Gina, were not only friends onscreen and even friends off-screen. Both knew each other well before the show, as the two comedians were friends from elementary school.
Samberg worked as a production assistant
Samberg found a place for himself in the comedy world. But before being cast on "Brooklyn Nine-Nine," he worked as a production assistant for the last season of the Fox comedy "Spin Out," which was filmed on the same lot as Brooklyn Nine-Nine. "Lonely Island" was the first show where he started his comedy trio, which helped him bring into mainstream comedy.
Crazy Cupcakes are available on the app store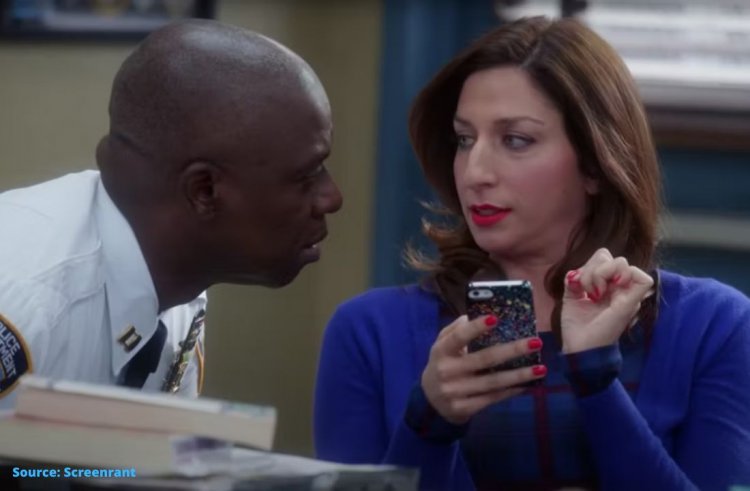 Crazy Cupcakes was made into an actual game after the presentation on the show. Now the game Kwazy cupcakes are available to download from the iTunes App store. The 99th precinct is purely fictional as the building viewers have associated with it is Brooklyn's 78th precinct located at the corner of Sixth Avenue and Bergen Street near the Barclays Center. However, most of the show was shot in California.
Stephanie Beatriz auditioned for Amy Santiago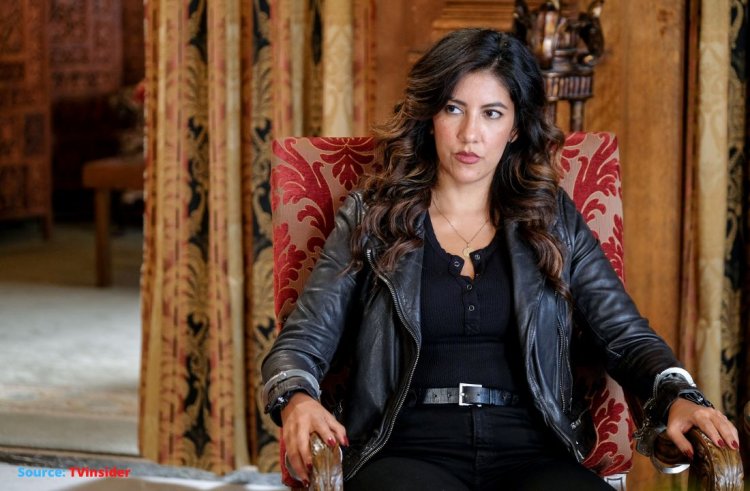 Stephanie Beatriz was initially auditioned to play Amy Santiago. She was later called to audition for a character named Meghan. In one of her interviews, Stephanie Beatriz lost hope once she found out that Melissa Fumero would portray Amy Santiago and explained, "I cried because I thought, 'I'm so happy for her, but I also know that there's no way that a network is going to cast two Latinas." Stephanie Beatriz then landed the role of Meghan and was later re-named, Rosa.
Fans were shocked as Stephanie Beatriz played Rosa
In an interview on "Late Night with Seth Myers," Stephanie Beatriz explained how her shiny demeanor often throws off fans of her bad-to-the-bone onscreen character. "People will say, 'girl, you look like that girl who plays Rosa on 'Brooklyn Nine-Nine,' and I'm like, 'I am that girl!' People are like, 'Nah, you ain't.'"
Co-creator worked on other sitcoms
Michael Schur, Co-creator of Brooklyn Nine-Nine, would remind fans of other sitcoms like "The Office," "Parks and Recreation," and "The Good Place," because Michael Schur has worked on all these sitcoms. Chelsea Peretti previously wrote the script for "Parks and Recreation" and made a cameo on the show's fourth season. Chelsea Peretti worked pretty hard in the sitcom business to flourish.
Terry Crew's career on the football field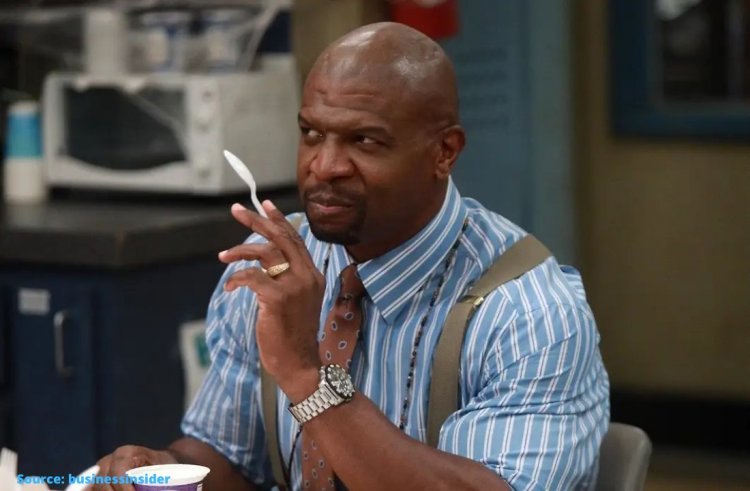 Terry Crews, who played the role of Sergeant Jeffords, previously was a linebacker for the Los Angeles Rams. Crews run off-screen as well. Terry Crew, in an interview with "Jimmy Kimmel Live", said "My first job in entertainment, I drew courtroom sketches for the worst murder case in Flint, Michigan history," His character has a talent for drawing sketches and even painting a portrait of Captain Holt.
'Brooklyn Nine-Nine' isn't the first comedic show
Before he took the role of Peralta's best friend at the precinct, Charles Boyle, Joe Lo Truglio was a reoccurring character in several seasons of Comedy Central's "Reno 911!" This show took the "Cops" style set in Reno, Nevada.
Cast underwent real firearm training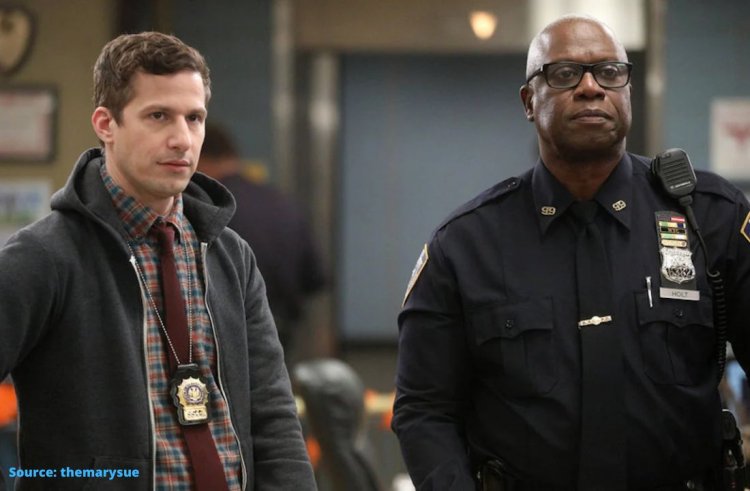 The show is a spoofy comedy; the creators wanted the show to be authentic, for which the entire cast had to receive formal police firearm training before they started to shoot the show. In an interview with Flare, Andre Braugher, who played Captain Holt, said,
"We don't want to get lazy, and we want to play cops to the best of our ability because if we lose our credibility entirely, the comic foundations will fall apart. We want audiences to believe that we're a bunch of goofball cops rather than comedians who decided to put on police uniforms,"
Braugher is trained in dramatic acting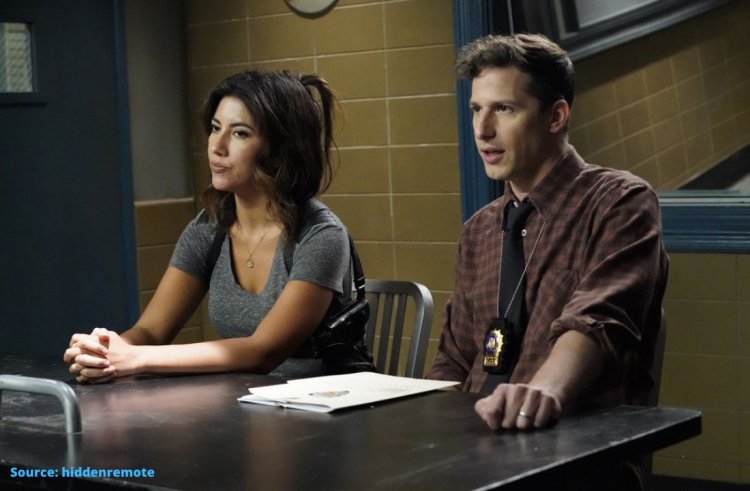 Braugher attended Juilliard's Drama Division and his acting resume comes stacked with multiple roles in the New York Shakespeare Festival as well as drama and thriller films such as "Glory," "Primal Fear," and "Frequency." "Brooklyn Nine-Nine" is one of his few comedic appearances.
Terry Crews' past was adapted into the show
Terry Crews drew inspiration based on his past racial profiling, which was incorporated into his character in the Brooklyn Nine-Nine series. Melissa Fumero earned her bucks being a dance teacher, teaching her clients and making them make delicate moves before she was cast in Brooklyn Nine-Nine.
Stephanie Beatriz Was Teaching Workout Classes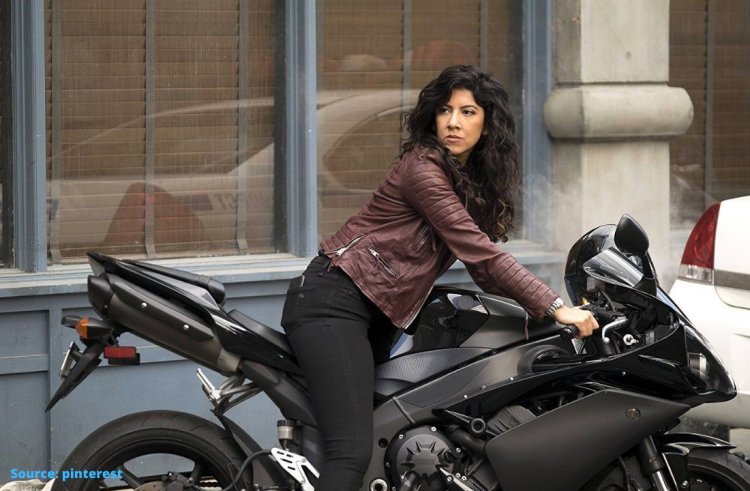 Unlike others, Stephanie Beatriz was never in the spotlight. Before landing her role in the Brooklyn Nine-Nine series, she was teaching workout classes and did not have much money. Things worked out well for her after being cast on the show.
Role Gina created for Chelsea Peretti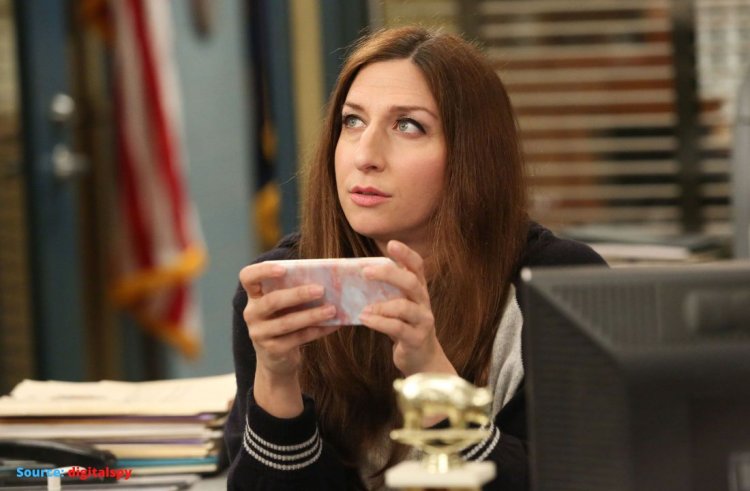 Chelsea Peretti was a perfect fit for Gina as the role was created for her. This changed her character like anything. Kissing a friend is never easy, to make it less awkward while filming. Andy Samberg and Melissa Fumero tried their best to have bad breath before their big kiss, and the pair spent time eating food to get the job done before their scene began.
Terry Crews Scream 'Nine-Nine'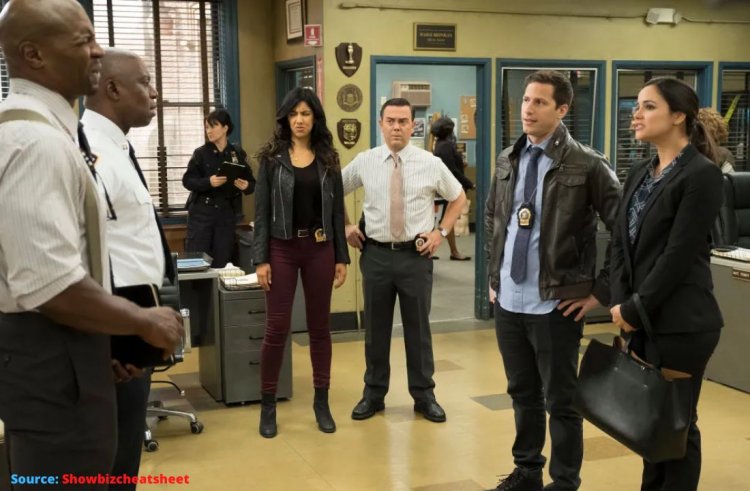 Crew and cast members need the energy to move around, and it takes a lot of effort to pump the energy to others. And when it comes to Terry Crews, he has an abundance of energy and would apparently scream nine-nine to create hype on the sets, and fans can only imagine the power-packed cry in saying "nine-nine."
Captain Holt's Iconic Line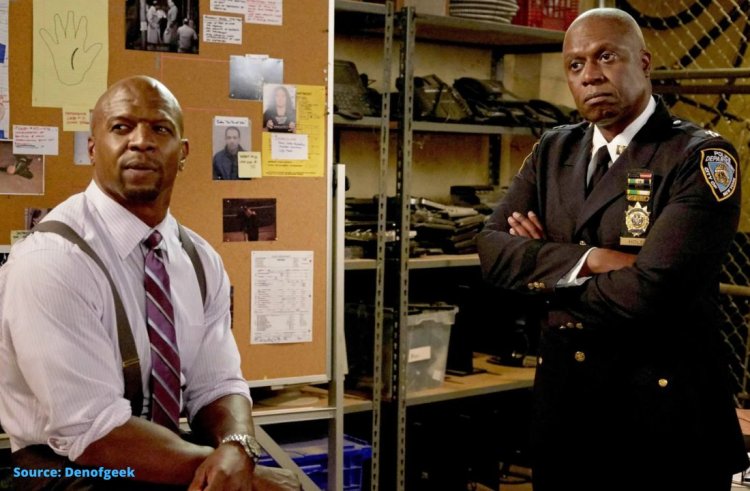 The entire Brooklyn Nine-Nine show has been improvised, and the reason for the series being too funny. Fans love the iconic line said by Captain Holt's is something so remarkable and improvised; everyone loved the bar, and viewers were impressed.
Andy Laugh Is A Real Laugh
The staff, Boyle's old bag story is the stuff of legend in the series and is considered one of the show's funniest moments. Andy Samberg could not hold herself while filming the scene; she had a burst of uncontrollable laughter, which was captured as a genuine laugh from the actor and used on the scenes' sets.
Multi-colored folders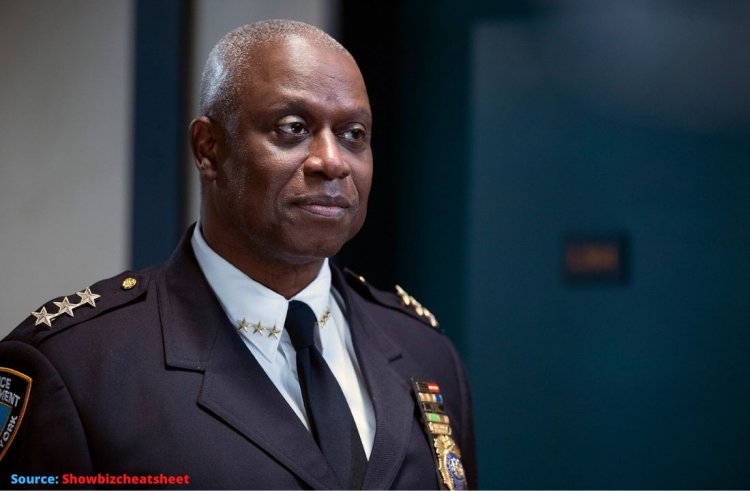 Brooklyn Nine-Nine fans have noticed the Pride flag on Captain Raymond Holt's desk, but not many have seen the folders arranged in a rainbow pattern right behind Holt's chair. These folders have appeared in all the episodes. It even appeared on Gina's desk as part of Holt's personal touch to the precinct, just like Cheddar's picture in his office.
'Shh! Not a Doctor's dialogue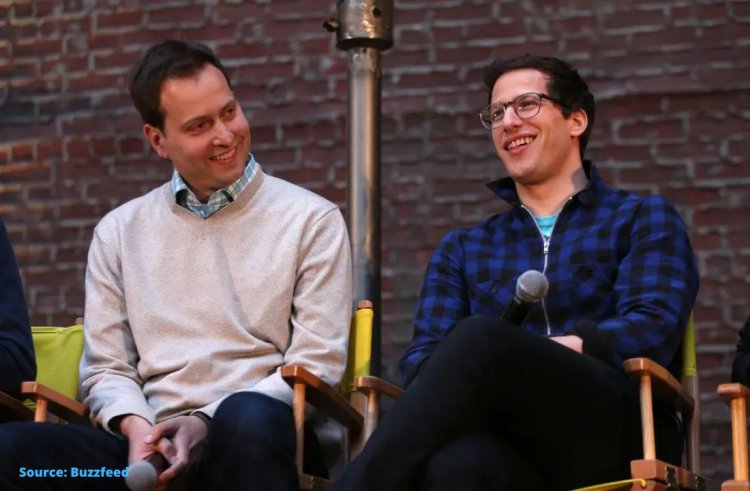 Fans must have seen "Shh! Not a Doctor" at the end of every episode. Interestingly, a fan once tweeted Executive Producer Dan Goor, asking for the BTS story behind this phrase, to which he replied, "I was a biochemistry major in college and I was enrolled in med-school, but about two weeks before it started, I got a job writing for The Daily Show."
From this originated the name 'Dr. Goor Productions' and it's catchphrase 'Shh…Not a Doctor' comes from. Along with this comes another interesting phrase by Actor Nick Offerman who says 'Fremulon' at the end of each episode. Nick Offerman also made an appearance in the show as Captain Holt's ex-boyfriend Frederick in the episode with the wooden duck situation.
Halloween episodes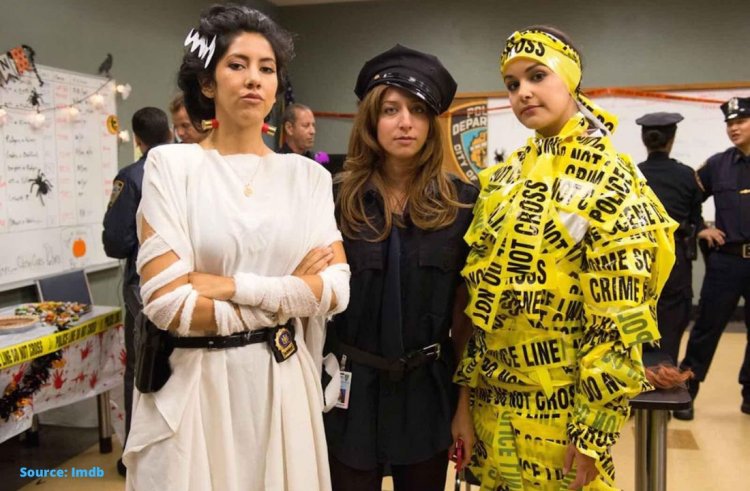 Halloween episodes are one of the most-watched episodes of the entire series. As everyone loves the Halloween Heist, so does the crew because when the Halloween Heist episode is recorded, the cast too is unaware of the winner of the heist. Even to them, the winner is finally revealed only if necessary.
Photo from Instagram
In the episode Halloween, a picture of Amy and Jack is seen on Amy's desk. That picture was never taken for the show as it was taken from Melissa Fumero's Instagram! In season one of Brooklyn Nine-Nine, Jake drives a dark highland green mustang fastback.
This is a reference to Bullitt (1968), in which Steve McQueen plays Frank Bullitt, a San Francisco detective who famously drives the same model; dark highland green mustang fastback throughout the film.
Stephanie Beatriz is blind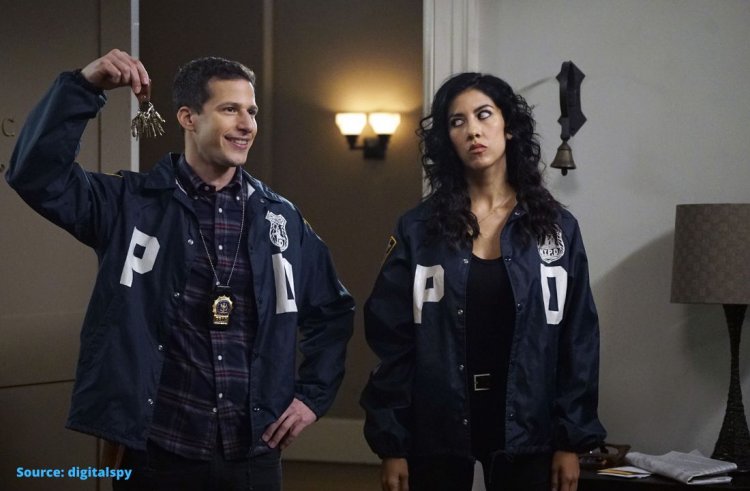 Stephanie Beatriz is blind. She doesn't wear any glasses on camera because glasses probably wouldn't suit the harsh and proud Rosa, and contacts bother Beatriz's eyes. She can't see much of anything going on in front of her on set. She's left with no choice but to act blindly in Brooklyn Nine-Nine
Best episodes of Brooklyn Nine-Nine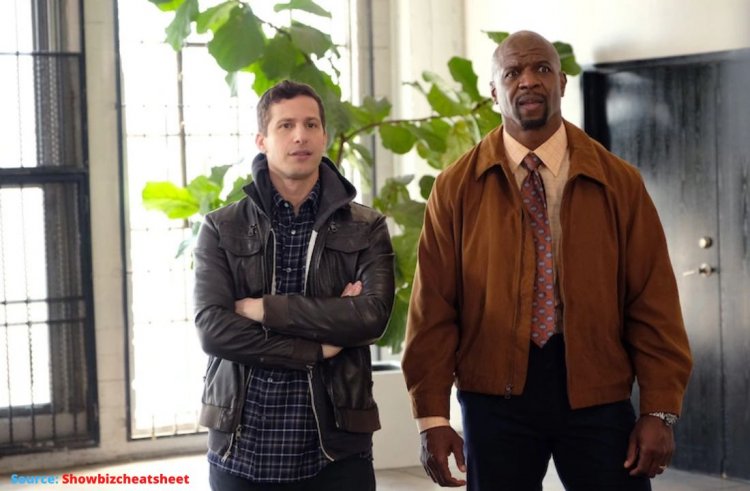 The Halloween heist episodes are a highlight of every season. As it involves a memorable guest star appearing on the show. It is nice to watch Jake (Andy Samberg) solve every case; it's a nice change to see him outsmarted by charismatic longtime frenemy Doug Judy (Craig Robinson), a.k.a. the Pontiac Bandit.
And Pimento (Jason Mantzoukas) was a fun injection of unpredictability, Tai Chi, and PDAs. One of the most famous episodes showed African American Sergeant Terry Jeffords (Terry Crews) dealing with the emotional aftermath of being stopped by a white cop while looking for his daughter's toy.
Another episode puts Rosa (Stephanie Beatriz) at the center of a shooter situation. Drama can even come from outside police business — watching Rosa come out as bisexual to her parents is an emotional ride. And saying goodbye to Gina when Chelsea Peretti left Brooklyn Nine-Nine produced enough feelings to fill an interpretive dance recital.