The Voice 23 :  Members of Sorelle
The Voice 23 :  Members of Sorelle
Updated on March 07, 2023 12:31 PM by Andrew Koschiev
On Monday, March 6, The Voice season 23 will premiere, and the winner will receive a $100,000 cash prize and a recording contract from judges Chance the Rapper, Niall Horan, Kelly Clarkson, and Blake Shelton. Three women comprise the Sorelle group; Madi Heichel, 22, Ana Heichel, 20 and Bella Heichel, 15, respectively.
Three teams reached the semi-finals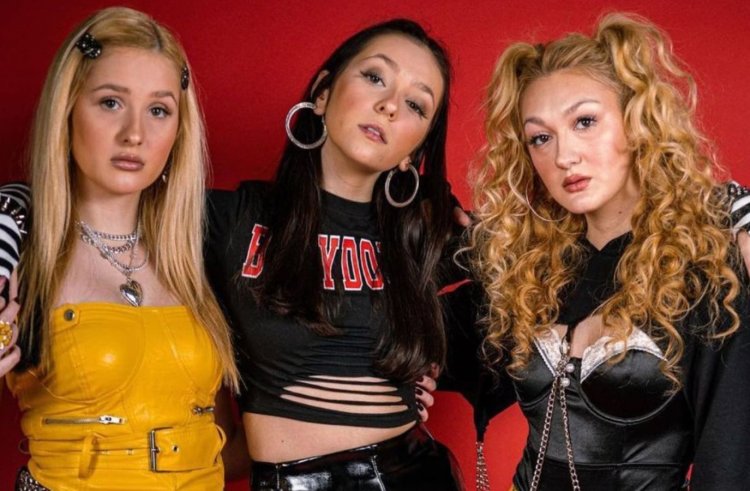 (Image Credits: Sportskeeda)
In 2019, the three sisters of the Sorelle group appeared on Nickelodeon's America's Most Musical Family show. The trio reached the semi-finals and performed Backstreet Boys' Everybody song. Their songs reflect the soft, smooth style of the 90s and 2000s with heavy influences of the decade.
Besides their viral videos on YouTube, the Sorelle sisters have a very popular TikTok channel with more than 3.2 million followers and a popular Instagram account with more than 62.5K followers.
Having a large social media following
In her early years, Madi was recognized by her parents for her ability to "entertain a room" by singing in the car. She has gained a large social media following because music helps her reach a "happier state of mind."
She first performed with her singers at the Cleveland Cavaliers basketball game. Ana is the middle sister of the three members whose ADHD/ADD, high anxiety, and speech impediment were diagnosed at 8. She began performing music to calm her feelings, mind, and body.
Performances have always been a dream
At just seven years old, Ana began acting classes and vocal training after studying tap, jazz, and ballet for ten years. When Ana first met Kara DioGuardi at 12, she became her mentor. Based on Kara's advice, Ana started a Vine following. As the National Bear Ambassador, Ana represents Bears for Humanity.
As a child, Bell sat in the vocal and acting training sessions of her sisters performing in musicals and pageants. She has always wanted to perform with them. While filming Nickelodeon's America's Most Musical Family, Ana and Madi performed for the first time as a group.
Also Read: DJ Khaled Net Worth 2023 - Early Life, Career, Awards, and More