The Thanksgiving Half time witnessed a performance by Bebe Rexha of her hits
The Thanksgiving Half time witnessed a performance by Bebe Rexha of her hits
Updated on November 25, 2022 17:17 PM by Ella Bina
The Detroit Lions and Buffalo Bills
Iconic and true to their colour. The duo picked Bebe Rexha to perform at their Thanksgiving Half Time. She had a recent appearance at the American Music Awards.
Bebe and David Guetta hit the turf of Ford Field and performed some hit songs. The duo started with David singing "Me Myself And I "While Bebe was standing at the kaleidoscope of mirrors. Then Bebe transitioned into David's song "Hey Mama." during Halftime.
With that, green laser lights lit the whole pace, and the back dancers got down. Detroit, if you know the words, sing along," said Rexha before playing "Meant To Be" for the Thanksgiving Halftime, a song Bebe collaborated with Florida Georgia Line.
Later she performs on "I'm Good", resulting in a series of blue-clad backup dancers joining her on stage.
Bebe and David have collaborated earlier and made songs like Hey Mama," "Say My Name." and many more.
Their rework of Eifel 65's "Blue" is very old. The two gave it a spin in 2017. It was a song they played at the Halftime for Thanksgiving too.
At first, David was curious if the song would work, but he premiered it at Ultra Music Festival that same year. To date, it stands as the first and last spin. Later a bootleg video on Tiktok on the same song went viral. " gushed Rexha.
Rexha said she searched the song on youtube, and it hit 30 million views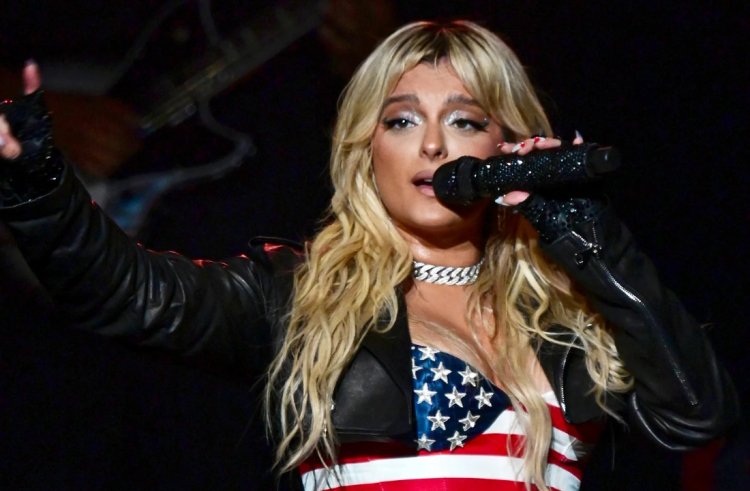 (Image Credits:Detroit News.com)
Since then, David and Rexha have collaborated a couple of times. She said,
We only had a little time. I went into the studio and had four or five hours to do everything I needed."
Bebe hinted that there is another collab coming up soon. "I can't say what it is, but it's really amazing. It's me, a Latin artist and another big DJ. It's really incredible. I'm really excited about it. And then in the new year is when I'm hopefully going to be releasing my own music, and I want to go on my own tour — my own Bebe Rexha tour because I haven't been on a Bebe tour in, like, four or five years," Bebe said.
To Conclude
Rexha and David lit the stage for the Halftime because of Thanksgiving. Social media was all praises about the medleys of the duo they performed on the stage