The Raquel Affair Timeline May Be Revealed In A Text Shared By Peter Madrigal
The Raquel Affair Timeline May Be Revealed In A Text Shared By Peter Madrigal
Updated on April 11, 2023 18:25 PM by Andrew Koschiev
At the beginning of March, Bravo was rocked when news of Tom Sandoval's affair with Raquel Leviss revealed their relationship. According to Peter Madrigal, the two have been dating for more than a year, even though it has been reported that they have been dating since last summer.
Tom and his girlfriend dated for nine years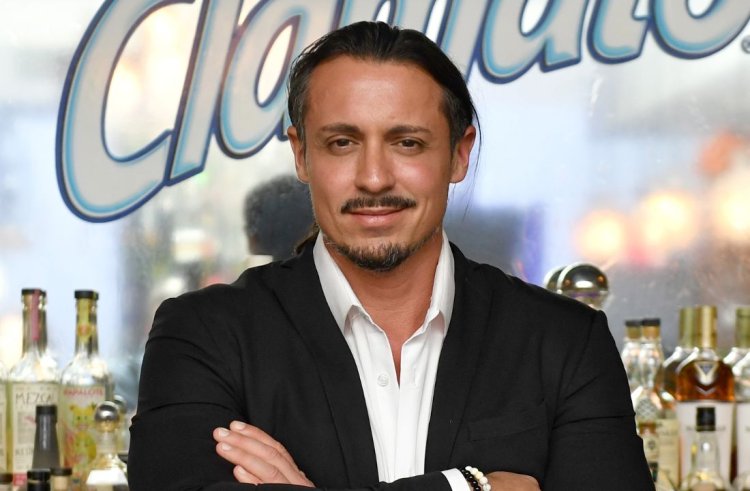 (Image Credits: Bravo TV)
SUR's manager revealed on Kristen Doute's podcast Sex, Love, and What Else Matters that he received an odd text message from Tom this past January, indicating that they have been seeing one another for quite some time, even during his brief relationship with Raquel. Tom was in a nine-year relationship with Ariana Madix at the time of the affair.
Peter recalled on Kristen's podcast on April 5 that one Tom Sandoval had texted him for the first time in six months. He then texted with the following message: 'Dude, exclamation point. During the first episode of Vanderpump Rules, Peter proposed to Raquel, but she refused. The two ended up kissing off-camera, and nothing more came of their romance.
Peter didn't even consider it
When you look at my text messages with Tom Sandoval, you'll see he never texts me emojis. He never does. Despite being so disconnected then, Peter did not even think about it. My first question is, 'How will they portray me on the show?' So, I contact him. "Oh, no, I was just wondering if you banged Raquel that night." Peter now believes Tom is worried he could interfere with Raquel's relationship.
While he is confused by Raquel's disinterest, he now understands why she seems disinterested in him. I don't understand why she responded, 'Ugh,' but now I understand. She was already dating Tom Sandoval. She was already having sex with Tom. He suggested by text that he had sent her the text message.
The speculations of Peter have not been confirmed
It is unlikely that the footage was shot before July 13, 2022, since filming for Vanderump Rules had begun by then. Peter's interaction with Tom may indicate that Raquel and Tom were together even before summer if Peter is correct about his theory that the Peter-Raquel situation was filmed earlier in the summer. Peter's speculation has yet to be confirmed, and this has yet to be confirmed.
When Peter appeared on the podcast Behind the Velvet Rope with David Yontef on March 12, he claimed he ignored hints that something was happening between Tom and Raquel. Despite seeing some interaction that raised his eyebrows, he brushed it aside. Sandoval, he said, is loyal to Ariana. He wouldn't do something like that. While discussing the affair, he criticized Raquel's character. Even though he barely knew her, he thought she was a good person.
Also Read:
Jax Taylor Alleges That Sandoval Cheated Multiple Times On Ariana Madix
Raquel Leviss And Tom Sandoval: Ariana Madix's Thoughts
Rules Of Vanderpump: After A Teary Dinner Date With Katie, Tom Schwartz kisses Raquel