Spielberg's Helicopter Pitch: Will Smith Reveals All!
Spielberg's Helicopter Pitch: Will Smith Reveals All!
The Helicopter Ride that Changed Everything: Will Smith's Men in Black Revelation
Updated on August 08, 2023 11:22 AM by Andrew Koschiev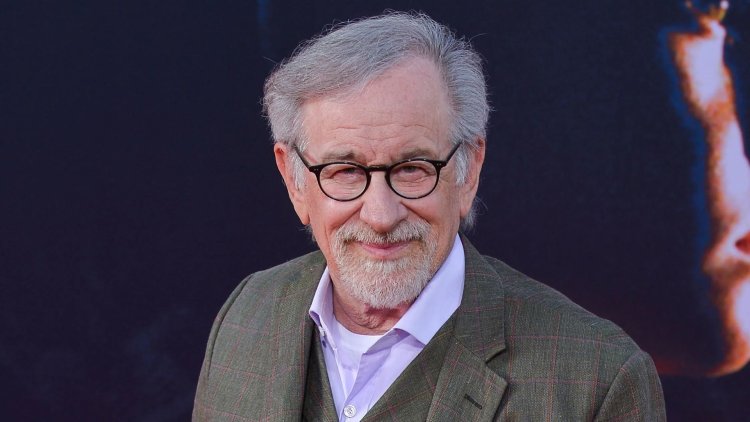 Spielberg Bold Move(Image Credits:IndieWire)
KEY HIGHLIGHTS:
Spielberg's Bold Move: Sent a helicopter to persuade Will Smith to star in "Men in Black."
Smith's Initial Reluctance: Hesitated due to not wanting to do another alien movie after "Independence Day."
Career-Shaping Decision: Smith's friend and manager played a crucial role in choosing his notable projects.
Spielberg Bold Move
The veteran filmmaker Steven Spielberg makes deliberative and bold moves to include Will Smith to star in Men in black.
Will Smith reveals during the latest episode of Hart to heart show that he initially did not consider being an actor in Men in Black. If it were not for his former manager and long term friend James Lassiter, Will would have missed one of the most essential projects in his acting career.
Smith explained his reluctance to feature in the movie as that he did not want to make two alien movies back to back since he had just finished filming the 1966 alien themed movie 'Independence day'.
Spielberg, the executive producer of Men in Black did not take no for an answer so he made convincing efforts to bring in Smith to do the film.
Smith recalled that Spielberg sent a helicopter for him, in his statement he said, "Steven Spielberg sent a helicopter for me. I was in New York. [He sent it] to talk to me. It landed at his house, and he had me at hello,".
Hart, disbelieving after the revelation, opined that, 'Yeah, you can't say no after you get off the helicopter.'
Smith told Hart that He met with the Oscar winning producer at his home that was decorated with posters for iconic Spielberg movies.
Smith added that after getting off the helicopter at his house, he was served lemonade with carbonated water, he even confessed that it was his first time to take lemonade with carbonated water.
He went on ahead and recollected his conversation with Spielberg saying that he was pushing in a hard bargain. He also added that Spielberg was straightforward in asking him why he was not interested in featuring in the film.
"He said the coldest shit," Smith quipped. "He said, 'Tell me, tell me why you don't want to make my movie… And he put the ellipsis at the end, it was the dot, dot, dot 'Tell me why you don't want to make my movie?'"
Smith finally said yes and went ahead to star as Agent J in three Men in Black films.
Taking Career Risks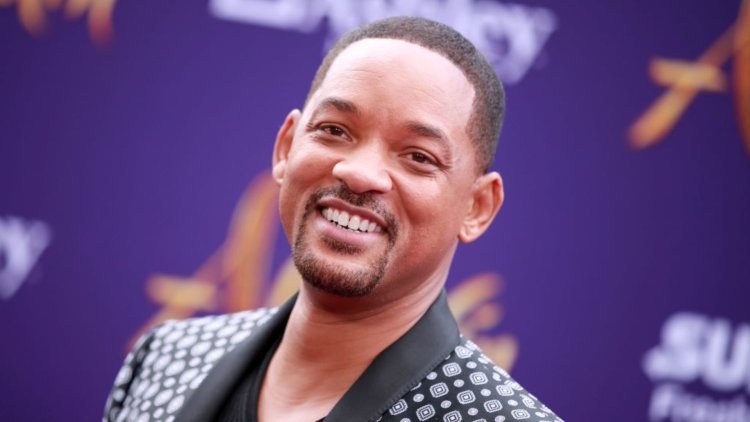 Taking Career Risks(Image Credits:The Week)
Smith mentioned Lessiter as the reason behind his most notable projects. "In the heyday, the 10 movies I made at the top of my career, JL was choosing the films," he said. "He just, he just had an eye, I didn't want to make Pursuit of Happyness. I didn't want to make Ali…. And JL picked Men in Black. I kind of understood Men in Black a little bit but I didn't want to make Men in Black."
Taking career risks can be scary but they are at times necessary to reach overall career goals. Being called out by the iconic Hollywood legend Spielberg was what Will needed to accept his role in Men in Black which became yet another success for the young actor. The movie became his second franchise after the 'Bad Boys'. 'Independence day' and 'Men in Black' solidified his career-shaping in the 1990's.
TL:DR:
Steven Spielberg took a daring approach to convince Will Smith to accept the role in "Men in Black" by sending a helicopter for a face-to-face meeting. Initially hesitant, Smith was reluctant to take on another alien-themed movie after "Independence Day." However, with the persuasive efforts of Spielberg and the influence of his friend and manager, Smith embraced the role, solidifying his successful career in iconic franchises.
Also read : Will Smith and Margot Robbie caught themselves in yet another controversy with their Deepfake clip that went viral