Sinead O'Connor's Family Journey: A Look into the Lives of Her 4 Children
Sinead O'Connor's Family Journey: A Look into the Lives of Her 4 Children
Updated on July 31, 2023 15:07 PM by Andrew Koschiev
Shining bright on stage was not the only thing Sinead O'Connor was good at. The iconic Irish singer and songwriter left behind not only a legacy of timeless music but also a family of four children. Her passing on July 26 at the age of 56 has sent shockwaves through the music industry and her loved ones.
In a heartfelt statement to RTE, her family confirmed her death and asked for privacy during this difficult time. O'Connor's rise to fame in 1990 with her chart-topping hit "Nothing Compares 2 U," penned by Prince, marked the beginning of a celebrated career that ned decades. Tragically, her youngest son Shane O'Connor passed away at just 17 years old in 2022, leaving a gaping hole in the lives of those who knew and loved him. Here is all you need to know about her living children and Shane who is reunited with his mother.
1. Jake Reynolds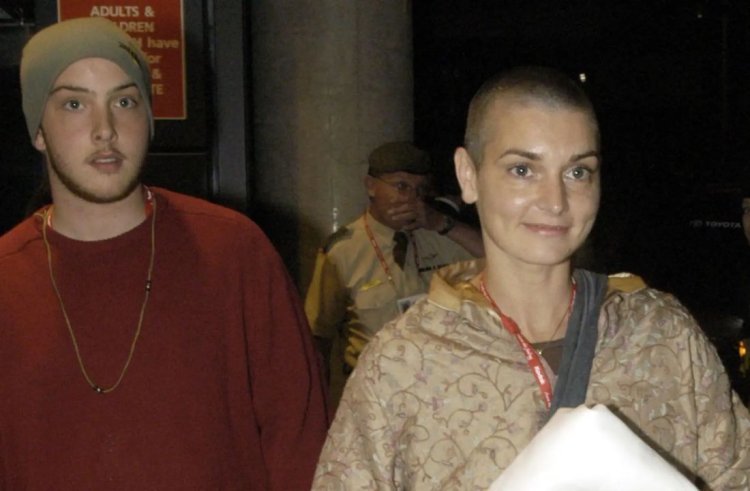 (Image Credits: Technos)
In 1987, O'Connor gave birth to her first child Jake Reynolds, with music producer John Reynolds. Over twenty-five years later, in 2015, Jake welcomed his own firstborn, a baby boy, with his partner Lia. This made O'Connor a proud grandmother.
According to People, Jake has followed in his parents' creative footsteps and now works as a chef. Although he prefers to keep a low profile, O'Connor has occasionally shared glimpses of her cherished grandson on social media. As a chef, Jake continues to carry on his family's artistic legacy.
2. Roisin Waters
(Image Credits: Thedistin)
In 1995, O'Connor welcomed her first and only daughter Roisin, whom she shares with journalist John Waters. After Roisin's birth, O'Connor and Waters engaged in a long custody battle. During this time, O'Connor suffered from depression and even attempted suicide, leading her to eventually give custody of Roisin to Waters, as reported by MTV News in 1999.
Despite the challenges she faced as a single parent, O'Connor is incredibly proud of her daughter's accomplishments. In 2014, Roisin made a rare public appearance with her mother when the two performed a duet on Icelandic TV. While O'Connor acknowledges that Roisin has a "great singing voice," she expressed relief to PEOPLE in 2021 that her daughter chose to pursue a career as a pastry chef rather than entering the music industry, which O'Connor felt would have subjected her daughter to the same scrutiny and pressure she experienced throughout her own career.
3. Shane Lunny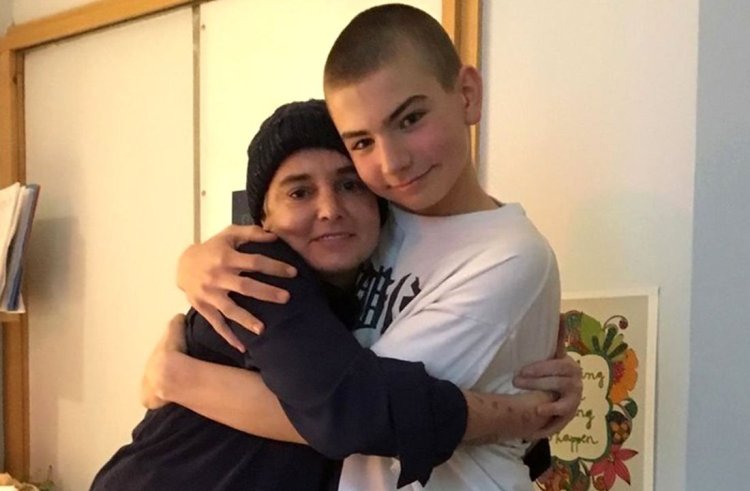 (Image Credits: People)
In 2004, O'Connor expanded her family with the arrival of her third child Shane Lunny, whom she welcomed with Irish singer Donal Lunny. During an interview with PEOPLE in 2021, she gushed over her then-teenage son, calling him a "real mommy's boy" who had been devoted to her since birth. She revealed that Shane was more interested in following in her musical footsteps than attending college, aspiring to become a rapper due to his exceptional talent with language.
Sadly, Shane tragically passed away by suicide at just 17 years old in January 2022, a week after disappearing. His heartbroken mother took to Twitter to pay tribute to her dearly departed son, writing, "My beautiful son, Nevi'im Nesta Ali Shane O'Connor, the very light of my life, decided to end his earthly struggle today and is now with God. May he rest in peace and may no one follow his example. My baby. I love you so much. Please be at peace."
4. Yeshua Bonadio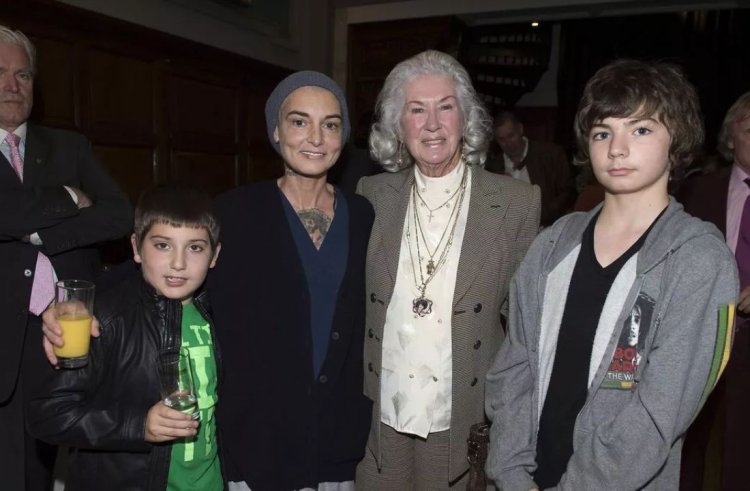 (Image Credits: People)
O'Connor's last child, Yeshua Bonadio, was born in 2006. She shares Yeshua with Frank Bonadio. In 2021, O'Connor spoke fondly of Yeshua's talents, revealing that he is an accomplished musician with impressive skills on the piano and a powerful singing voice.
However, she also recognized that her son has a wide range of potential career paths open to him, given his mixed heritage and his father's scientific background. At the time, she mentioned that Yeshua was considering attending college in America, where he could explore these various options further. Ultimately, O'Connor believes that whatever path Yeshua chooses, he will undoubtedly excel due to his natural aptitude and passion for music.
Also Read: Luke Bryan Net Worth | American country singer
Also Read: 'Fleetwood Mac's Beloved Singer Christine McVie Dies Of Massive Stroke, Following Cancer Diagnosis