Shocking ! Lady Gaga opens up about Tony Bennett's Death
Shocking ! Lady Gaga opens up about Tony Bennett's Death
Updated on August 02, 2023 18:36 PM by Andrew Koschiev
Gaga Delved talk about her relationship with Bennett on instagram . She mentioned that they work together and feel sorrow to the loss of their friend she stated that "I will miss my friend forever" . I will miss the moment when we both worked together shared our laughs and sorrow with each other. I will our outstanding performance which we both done on stage and moreover our recording , singing and also joyful moment.
The death new of Tony Bennett the iconic singer shocked the whole world. The singer who performed Jazz and Pop music Died on July 21 , 2023 in New York at age 96. Tony Bennett fans from all over thew world expressed sympathy on internet by sharing different posts. Lady Gaga has a strong connection with the Grammy award winning singer .Lady Gaga finally spoke out and share a emotional message for Tony Bennett.
Lady Gaga Break Hush On Tony Bennett Passing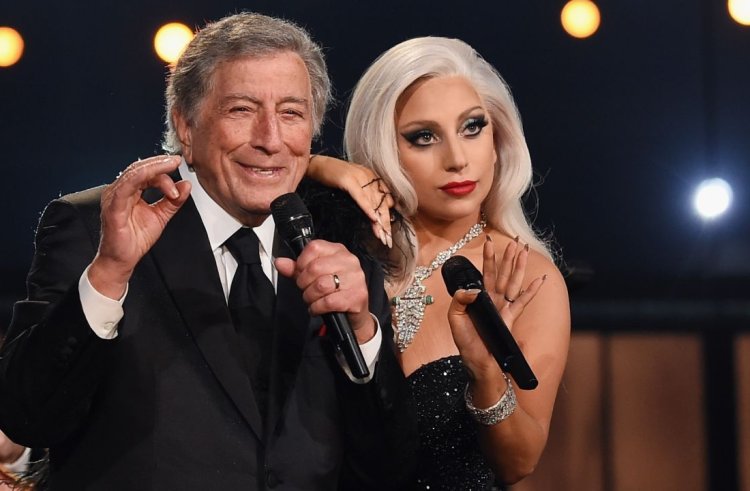 (Image Credits: CNN)
On July 21 , 2023 , Gaga went on her Instagram and wrote a beautiful heartfelt message for the famous singer Tony, she said that I will always fell sad because of my closest friend that he would not be with me anymore .The Amazing singer said , 'with Tony , I got to experience something that made me feel like I was living in a different time. Tony and I had a special Ability that felt like magic.
Lady Gaga Also said that Tony saved her life when she facing difficulties . She talked how they took themselves to a different time as they updated the music together and give it a completely new feelings as a singing duo. She said that our relationship are truly authentic and not pretend. The 37 yr old said that Tony taught her about singing , Entertainment, and
moreover how to stay positive while facing life's problem.
Gaga said that Tony always looked to a positive side and believed that with time everything will be fine and give peace. Tony also mentioned that he feels thankful for everything. she also highlighted the things he
accomplished and remembered how he participated in WORLD WAR II , Walked alongside Martin luther king Jr, and performed Jazz with top singers from around the world .she also said that they both say goodbye to each other for long time even though there were 50 yrs between us but Tony was "My Best Friend". The distinct age difference fostered particular connection that was absent in their relationship with others , she pointed Lady Gaga And Tony Relationship
Lady Gaga and Tony have great experience with each other as a musician .They put out their first album called in 2014, cheek to cheek .This album is really became popular and won them a Grammy Award love for sale is the last and sixty -album of Bennett's career in 2021 .Both had a great experience with each other their bonding will always be inspiring.
Also Read: It's not easy to make millions as a musician. Check out the wealthiest musicians of all time