Portraits of Kate Middleton from her 40th Birthday are mesmerising
Portraits of Kate Middleton from her 40th Birthday are mesmerising
Published on January 09, 2023 19:21 PM by Michael Davis
Kate Middleton's Birthday in a unique way
On January 9, Kate Middleton turns 40. To commemorate her 40th birthday, Kensington Palace released three portraits of Kate Middleton on Saturday.
The pictures were taken at London's Kew Gardens by the popular photographer Paolo Roversi. In the portrait, Kate looks like a future Queen. In the black and white image, Kate Depicts a vintage vibe. She is dressed in an elegant chiffon Alexander McQueen Gown.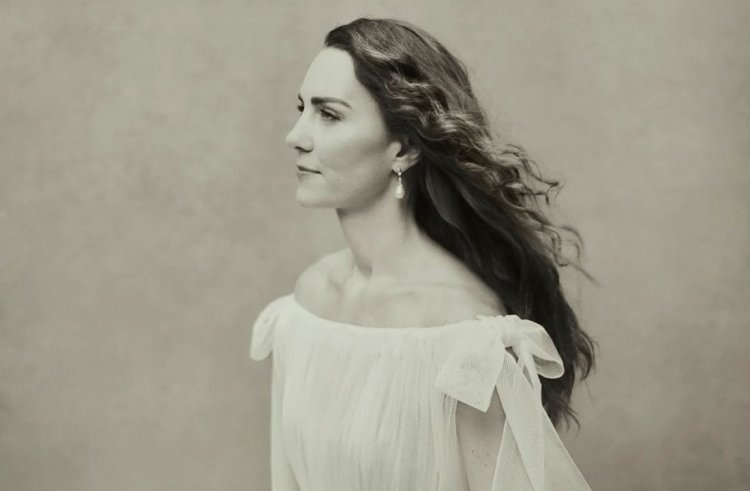 (Image Credits: Vogue)
The pictures are taken sideways, and in the pose, Kate shows off her diamond and pearl earrings. It belonged to Princess Diana. She is also wearing Princess Diana's Sapphire ring. Here there is a change in the hairdo as she opted for refined curls instead of her signature Bouncy blowout.
In the second portrait, Kate is smiling in an off-shoulder dress. Kate's hair is swept on her shoulders. Kate's gowns were all designed by Sarah Burton. She was Kate's wedding gown designer as well.
These portraits of Kate Middleton will enter the permanent collection. It will be a part of the National Portrait Gallery. The portrait gallery is all set to open this year. The portraits will be a part of the Coming Home Project. It is a nationwide initiative that sees portraits of popular people and celebrities. Since it sends the portraits to locations, they are closely associated with.
Also Read:5 Astounding Facts About Kate Middleton You Never Knew
Duchess of Cambridge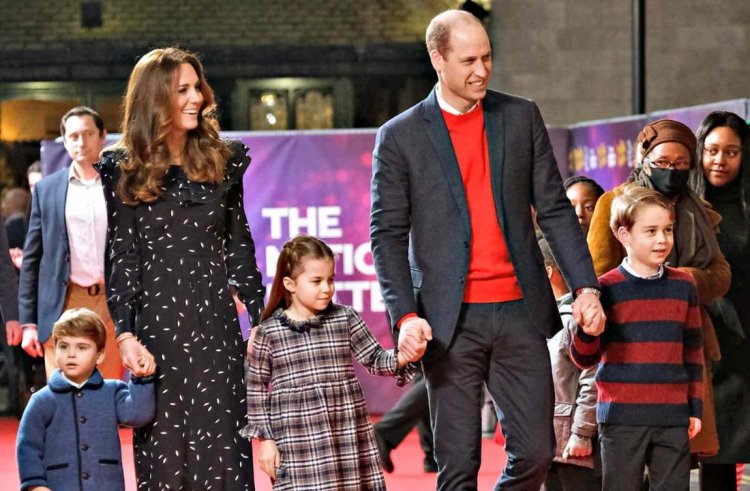 (Image Credits: People.com)
Kate Middleton's new pictures will be displayed during the course of 2023. They will be displayed at Kate: Berkshire, St. Andrews, or maybe at Anglesey since these places hold a special meaning.
Kate Middleton grew up in Bucklebury, Berkshire. She often visits the place to spend time with her parents. Her Parents, Carole and Michael Middleton, still reside there.
While St Andrews is a special place for the Prince and Princess, they first met during the freshmen event at the University of St Andrews in 2002.
While Anglesey is where the pair got married in 2011, William and Kate purchased an isolated cottage on rent at Anglesey. The couple got moved to Kensington Palace in 2013.
In The Anglesey Show, Prince William said. The island was their first home together. It's a special place for both of them.
Kate is behind the lenses. She is snapping pictures of her children with Prince William. The couple recently shared a new family picture on the Christmas annual card.
Kate will spend her Birthday privately as there are increasing cases of Covid 19. She celebrated her 39th Birthday by hosting a Tea Party. Her family co-hosted it at the Country home of Anmer Hall in Norfolk.
Duchess of Cambridge is growing and flourishing, as an insider said. She has grown into her own at her 40th.
Kate Middleton is prepping for her Future Queen Role. She is all set to take duties along with her Royal Husband as Prince Harry and Meghan Markle had stepped back as royals too.
Also Read:Kate Middleton Went Casual in This Year's Royal Christmas Card with Her Trusty Sneakers
The Royal Christmas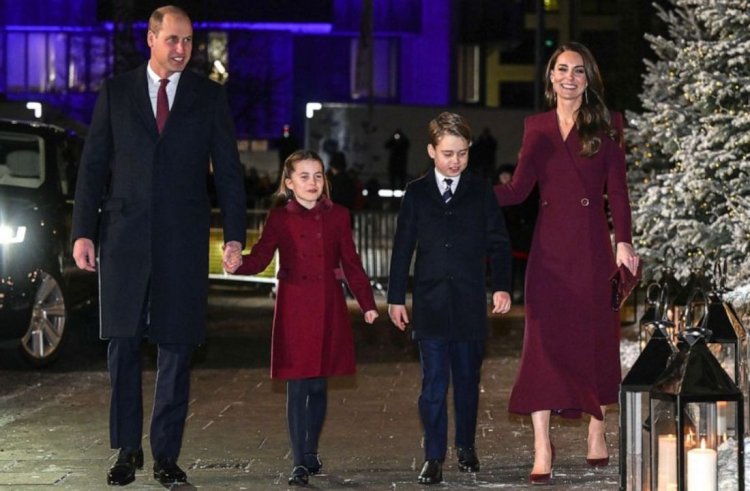 (Image Credits: Good Morning America)
Kate Middleton hosted her first Christmas Carols at Westminster Abbey. She gave a tribute to the incredible work of individuals and organizations in the UK since they supported all the communities of the UK during the pandemic.
Kate Middleton has entered a new family Dynamic. Prince Louis, her three-year-old, is off to nursery. Kate as a mother is deeply involved in the lives of Prince George, Prince Louis, and Princess Charlotte. However, the Royals have a nanny named Maria Turrion Borrallo. But if a mother's duties never end, it does not matter if you are a royal.
A friend of Kate Middleton says she runs her schedules along with her parenting duties. She is involved in their daily task and lives. Kate is more impressive as time passes. She is a focused mother and a professional woman.