Paul Wall's Net Worth
Paul Wall's Net Worth
Updated on November 01, 2022 15:06 PM by Michael Davis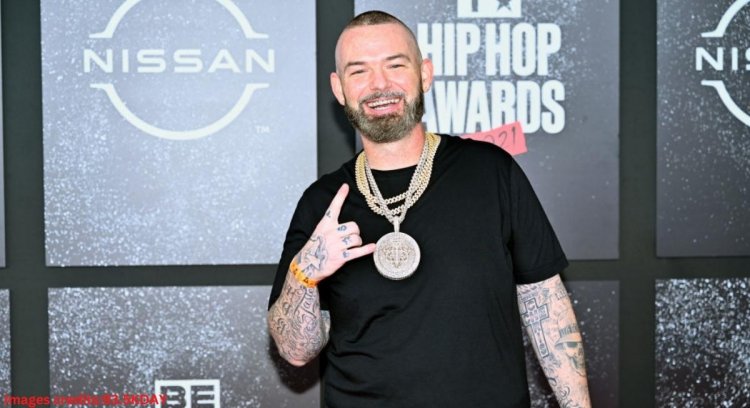 Paul Wall is an American rapper with a net worth of $2.5 million. Paul has released 12 studio albums throughout his career and numerous mixtapes. In 2007, he earned a Grammy Award nomination for Best Rap Performance as a Duo or Group for his collaboration with Nelly on the song "Grillz."
Paul Wall's Early Life
Paul was born on March 11th, 1981, in Houston, Texas. He went to Jersey Village High School in Houston. After high school, Wall enrolled at the University of Houston, where he studied mass communications for three years. After university, he met local rapper Chamillionaire, and the two began releasing mixtapes together.
The two convinced Michael "5000" Watts to allow them to rap on his radio station, and from there, they began to attract attention. They continued recording mixtapes and appearing on other rappers' mixtapes around Houston, with each next mixtape leading to more business opportunities. Paul and Chamillionaire eventually signed a one-album contract with Paid in Full Records. In 2002, the album "Get Ya Mind Correct" was released. The album was received well and went on to sell over 200,000 copies.
Paul Wall's Career
In 2004, Wall released his debut album "Chick Magnet" under Paid in Full Records. The album ranked number 54 on the Billboard Top R&B/Hip-Hop Albums chart. A year later, Paul signed with Atlantic Records and Asylum Records to release his second album, "The Peoples Champ." The album succeeded immediately, debuting at number one on the Billboard 200. The album was later certified platinum by the RIAA and the two singles "Sittin' Sidewayz" and "Girl" were certified gold in the U.S.
In 2005, Paul released his second and final collaborative studio album with Chamillionaire entitled "Controversy Sells." The album peaked at #50 on the Billboard Top R&B/Hip-Hop Albums chart. In 2007, Wall released his third solo album, "Get Money, Stay True," which debuted at number one on the Billboard Top R&B/Hip-Hop Albums chart. The album featured the singles "Break 'Em Off" and "I'm Throwed." That year, Paul was nominated for the Grammy Award for Best Rap Performance as a Duo or Group for his collaboration with Nelly on the song "Grillz."
Also Read: Adam Silver Net Worth
In 2008, Paul went on a nationwide tour with Tech N9ne and Ill Bill. In 2009, Wall acted in the movie "I Hope They Serve Beer In Hell." He, along with the screenwriter Tucker Max and Nils Parker, co-wrote the songs for the film. In 2009, Paul also released his fourth studio album, "Fast Life."
In 2011, Wall collaborated with the social and mobile game company Jump Shot Media to create "Battle Rap Stars," the world's first mobile battle rap game. Paul is cast as a character in the "main event" and is the rapper players must beat to win the game. In 2012, Wall released a mixtape called "No Sleep Til Houston." A year later, he released a collaboration mixtape with Slim Thug for Houston's 2013 NBA All-Star Game.
In 2013 and 2014, Paul released his sixth and seventh studio albums, "#checkseason" and "The Po-Up Poet." The albums were released independently via his Paul Wall Music imprint. Regarding "The Po-Up Poet," Vibe magazine said, "The almost circus-like production re-establishes the idea that as long as Wall's been in the game, he's been a beloved Texas rap legend."
Since 2014, Wall has released five more studio records, "Slab God," "Houston Oiler," "Bounce Backs over Setbacks," "Mind over Matter," and "Subculture." Paul publicly voiced his support for President Barack Obama during the 2008 campaign and was part of the "Barack the Vote" effort. Wall has traveled overseas many times to perform for deployed U.S. troops.
Paul Wall's Relationships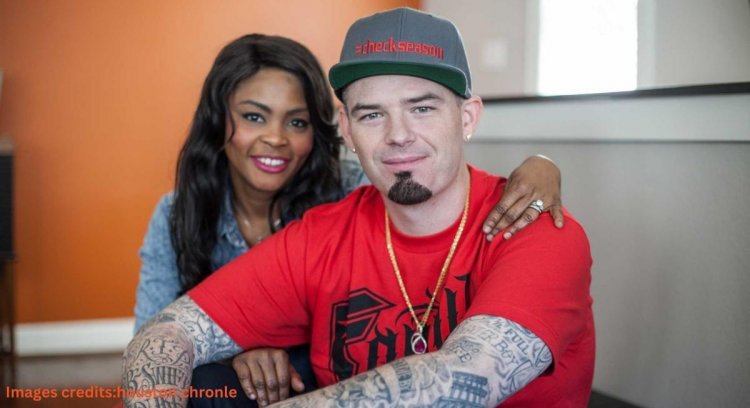 Paul married his wife Crystal in 2006, and they have two children.
Paul Wall's Assets
Paul Wall is stated to reside in a 4,900 square feet property in Humble, Texas. The house is said to have four lavish bedrooms and a large kitchen. It also has four bathrooms; the rapper purchased it in 2006 for a whopping $2 million. Wall reportedly owns some expensive cars as well.
According to reports, he is the proud owner of a Cadillac CT6 worth at least $100k. Apart from spending money on purchasing houses and cars, Paul Wall has also made a wise investment. Paul started a company that makes personalized Grillz for clients.
According to reports, it is stated that Paul Wall's Grillz can cost between $20k to $50k each. Paul Wall's client list includes high-profile names like T.I. and Lil Jon. Wall himself wears a customized Grillz that is worth at least $30k.
FAQs
Q:Who is Paul Wall?
A: Paul Wall is an American rapper.
Q:How much is Paul Wall worth?
A: Paul Wall's net worth is estimated to be $2.5 Million.
Q: How old is Paul Wall?
A: Paul Wall was born on March 11, 1981, and is currently 41.
Q: How tall is Paul Wall?
A: Paul Wall's height is 1.75 m, equal to 5 ft 9 in.
Q: Who is Paul wall's wife?
A: Crystal Wall