It's not easy to make millions as a musician. Check out the wealthiest musicians of all time
Published on August 05, 2022 12:08 PM by FACTSWOW Team
Listening to your favorite songs makes you feel good when you are doing the things you love. Everyone has their taste in music, so it doesn't matter what genre it is. There is often a correlation between the kind of music these stars follow and the kind of music they follow. Thus, music artists dominate the entertainment industry and earn enormous money.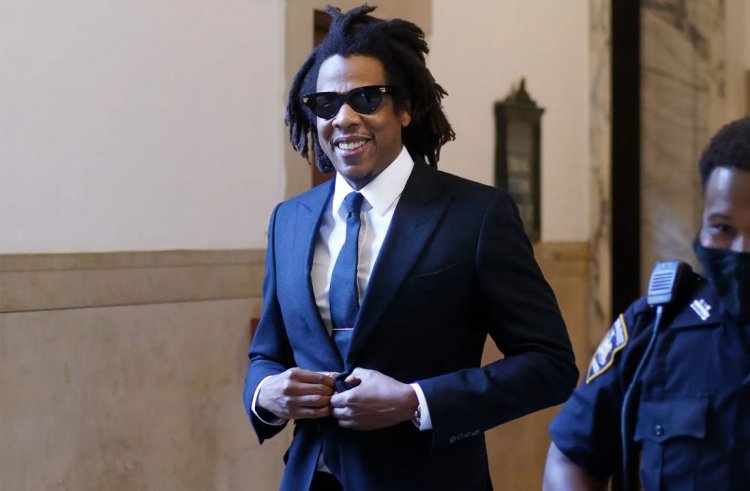 There is no doubt that the music industry is a cash-heavy and relatively wealthy one. Many of the world's wealthiest musicians spawned songs that became popular thanks to their albums. They receive money for their talents as solo musicians, as soundtrack producers of top-grossing films, or as lyricists and instrumentalists.
A successful entrepreneur in music or other industry or a Hollywood star can even make more money. However, as many artists enter the music industry, they know how hard it can be. Others never broke through the mainstream despite paying their dues. Becoming a successful musician requires effort, time, and money.
In addition to writing songs and playing instruments, aspiring and ambitious musicians must become marketers. Everyone has felt music's impact on their lives and ears. A constant state of change and inspiration distinguishes it from other art forms. Music industry players have become millionaires and billionaires through this, amassing astronomical net worth.
The competition in the music industry is growing every day as new music is being released. Becoming a musician is not easy, and becoming a professional musician is even more challenging. A musician's journey to becoming an industry professional doesn't happen overnight.
Jay Z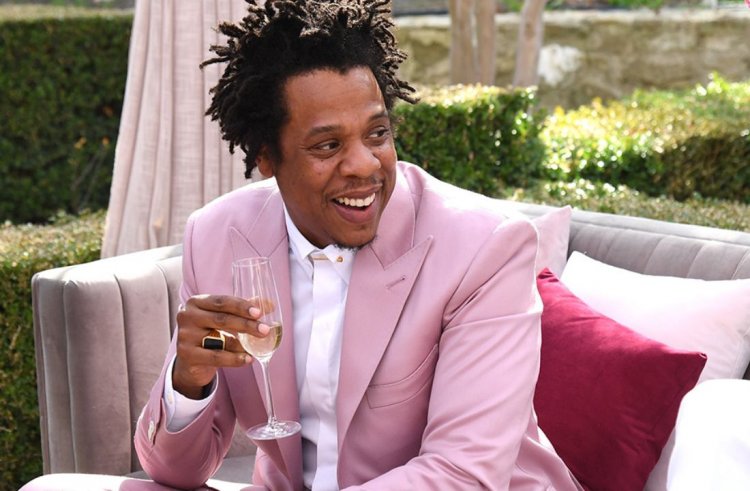 There is $1.4 billion in net worth for Jay Z. One of these is Shawn Corey Carter, better known as Jay Z. In addition to being the husband of Beyonce Knowles, Jay Z is also a producer, record executive, and businessman. In addition to becoming one of the top-selling artists in the Hip Hop industry, he changed the music industry as a whole.
His albums have sold over 50 million copies, and singles have sold over 75 million copies. With 14 number-one albums on the Billboard 200 list, he holds the record for the most number-one albums ever received by a rapper. At the 2018 Grammys, he was honored as an industry icon and inducted into the Songwriters Hall of Fame.
Paul McCartney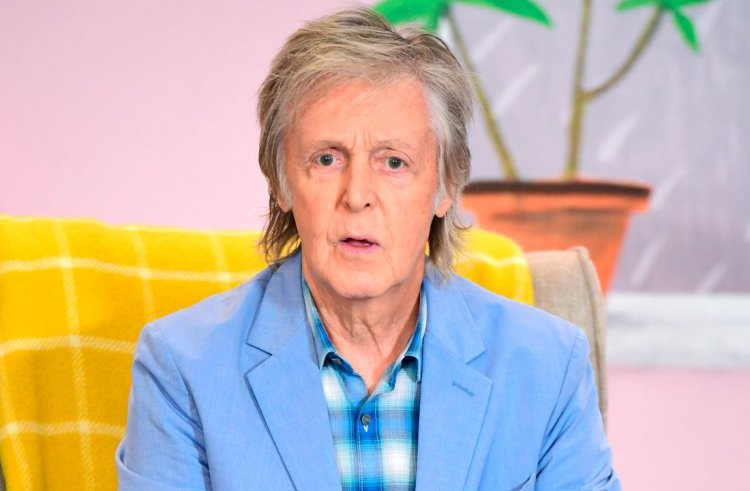 The net worth of Paul McCartney is $1.28 billion. An English musician and member of the Beatles, he was one of the most famous musicians in history. The second richest person on this list is Paul McCartney, with a net worth of over $1 billion. Besides composing, singing, composing, and writing, he also plays guitar and piano.
Following the Beatles' breakup, he began a solo career after making his mark as a bassist and co-vocalist. More than 100 million singles, 100 million albums, and 60 gold discs have been sold by him. He is regarded as one of the most successful recording artists of all time by Guinness.
Andrew Lloyd Webber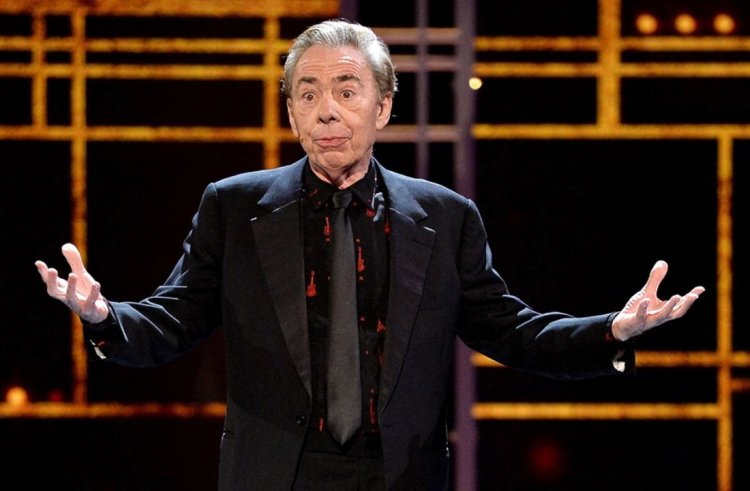 There is a net worth of $1.2 billion for Andrew Lloyd Webber. The top three are composer, theater producer, and director Andrew Lloyd Webber. In addition to Jesus Christ Superstar, Cats, and Evita, The Phantom of the Opera is one of his most famous musicals. There have been 148 productions of his plays around the world.
In addition to rock and pop, he also composes jazz music, making his musicals unique. His popularity is not only a phenomenon in the United Kingdom but also around the world. The Queen of England appointed him to the House of Lords so he could sit in Parliament.
Herb Alpert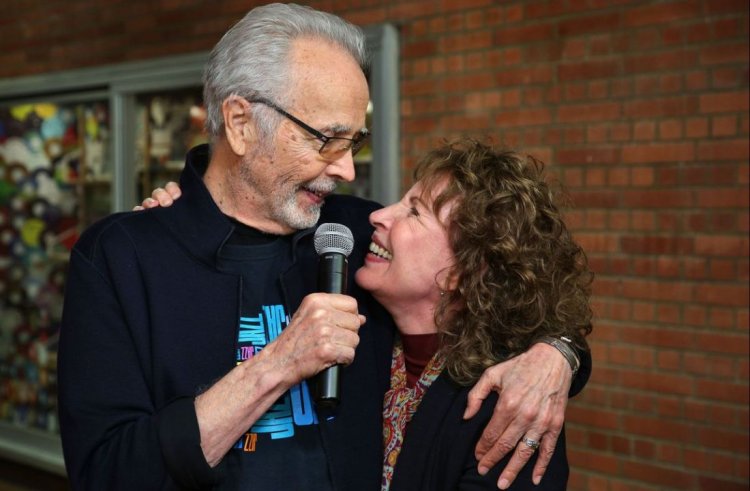 Herb Alpert has an estimated net worth of $850 million. In addition to his net worth of $850 million, Herb Alpert is a seventy-eight-year-old American musician. He was born in California and was taught the violin by his mother at a very young age. His first performance was at a military ceremony while he was in the American Army in 1952.
He started his music career after finishing his military service. His skills were honed as a result. Former president Barak Obama awarded him the National Medal of Arts Award for his contribution to the arts and a Grammy Lifetime Achievement Award.
Sean Combs
Sean Combs has an estimated net worth of $825 million. An actor, rapper, record producer, and record label owner, Sean Combs is a multifaceted artist. Diddy, P. Diddy, and Puff Daddy are some of his most popular nicknames. As an intern at Uptown Records, he began his career in the music industry.
A record label he started called Bad Boy Records was formed in 1993 after he was fired. Among the artists he signed were Faith Evans, 112, Total, and The Notorious B.I.G. 1998 was the year that P Diddy won the Grammy for Best Rap Album for his first album as a rapper. His CrazySexyCool album produced some of T.L.C.'s biggest hits at the time.
Dr. Dre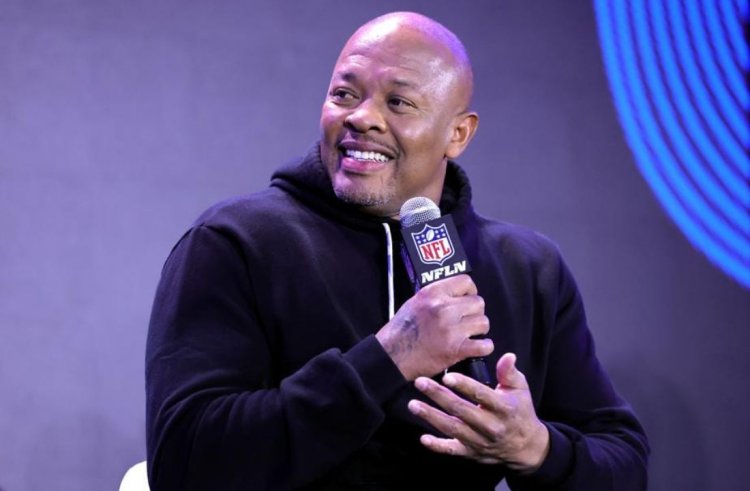 The net worth of Dr. Dre is $800 million. In addition to being a hip-hop tycoon, Andre Young is also a producer. He has acquired his astronomical net worth from his music endeavors, Beats headphones, and H.P. Notebook laptop, along with his record label Aftermath. The short and powerful rap genre of gangster rap was invented and embodied by him.
Dr. Dre revolutionized hip-hop and rap. As a rapper, he gained fame when he was a member of the legendary rap group N.W.A. He hasn't released an album for more than a decade, but he helped launch several popular rappers' careers, including Snoop Dog, 50 Cent, and Eminem.
Madonna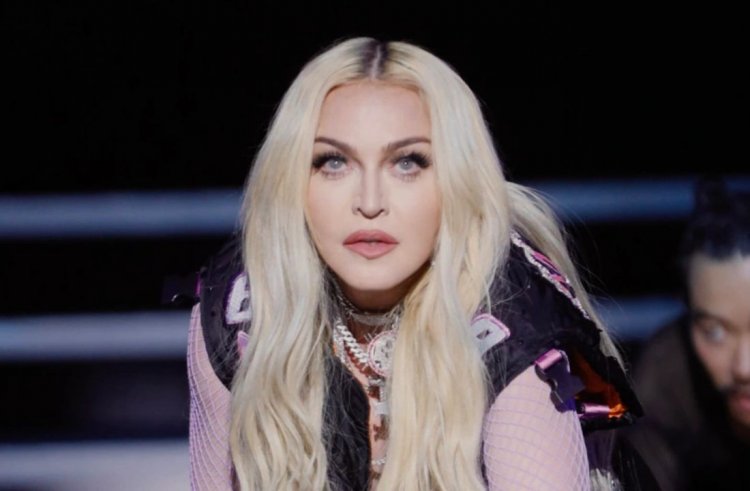 There is a $580 million net worth for Madonna. The name of this icon is a household around the world. Singer, songwriter, actress, and entrepreneur- Madonna is an American vocalist, songwriter, and actress. Her brilliant performance and constantly updating the world's perception of her allowed her to remain relevant.
Madonna created her musical style by masterfully adapting popular music. In her career, she changed from a dance club queen to a voguer to a cowgirl to an edgy vamp. Guinness World Records recognized her as the world's best-selling female recording artist for selling over 300 million records throughout her career. She is a force to be reckoned with.
Emilio Estefan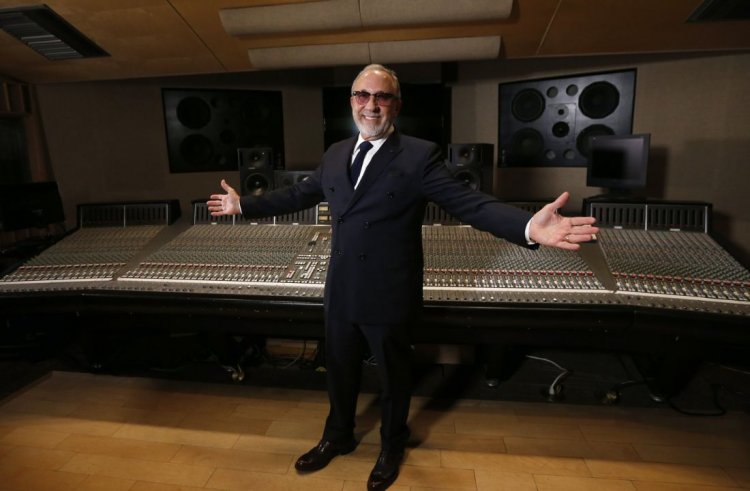 The net worth of Emilio Estefan is $500 million. Emilio Estefan ranks eighth on this list of the world's top music producers, singers, and business people. A combination of his singing and acting career has earned him a fortune. He organizes Hispanic and global music events.
The Rhythm of Success is a memoir by Estefan published in 2010 that is immediately regarded as one of the best-selling books of all time. Besides running restaurants and cafes themed after Cuban food in Miami, he and his wife own and operate two hotels in Miami.
Elton John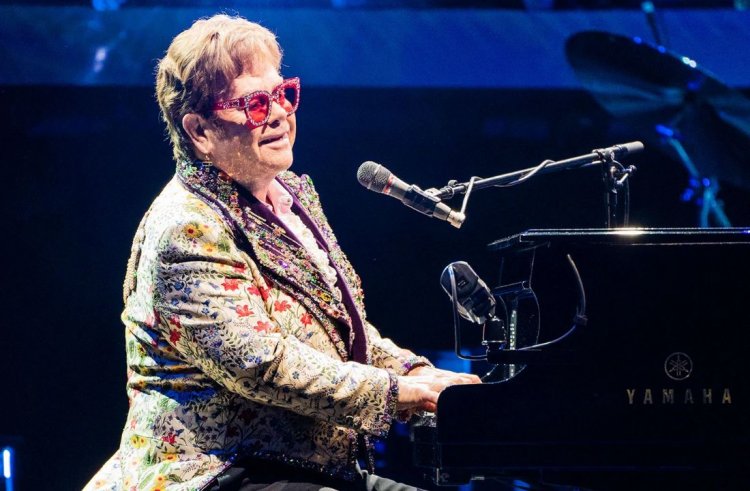 There is $480 million in Elton John's net worth. A singer-songwriter, composer, and pianist from England, Elton John is known for his rock music. He has sold over 250 million records during his over a 40-year career in the music industry. The singer's net worth of $480 million makes him the second richest in the United Kingdom.
A successful artist throughout history, he is regarded as among the best. This colorful and creative performer has written countless hit songs. The Top 40 Charts recorded 30 other hits by Elton John between 1970 and 1982. His awards include six Grammys, four Brits, an Academy Award, a Tony Award, and a Golden Globe. The EGOT is just around the corner for him.
Coldplay
The net worth of Coldplay is $475 million. Chris Martin is the lead vocalist of Coldplay. Guy Berryman is the bassist, Johnny Buckland is the guitarist, and Will Champion is the drummer. Their band was formed in 1996 at London College as an alternative rock group.
In 2000, they became internationally famous with the release of their single "Yellow." They were nominated for the Mercury Prize for their first album, Parachutes. In 2003, they won the Grammy for Best Record for "Clocks" from their second album, A Rush of Blood to the Head. Even today, the group continues to release chart-topping music.
Jimmy Buffett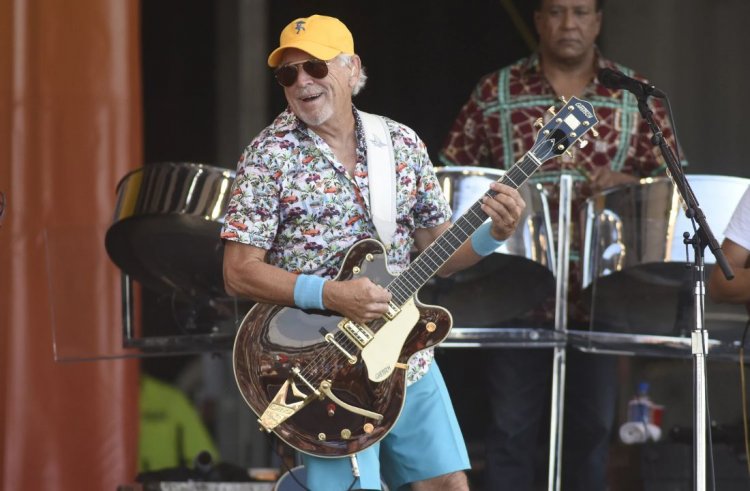 There is a $430 million net worth, Jimmy Buffett. In addition to being a songwriter and an author, Jimmy Buffet is also a businessman. He has accumulated most of his wealth through his music career as a producer, singer, and songwriter. As a country singer, he debuted in Nashville, Tennessee, in 1968 with Down to Earth, his debut album.
Through the combination of folk and country music, he created a gulf and western sound that portrayed an island escapism lifestyle. In addition to "Margaritaville," he has recorded "Come Monday," which is still played today.
Mick Jagger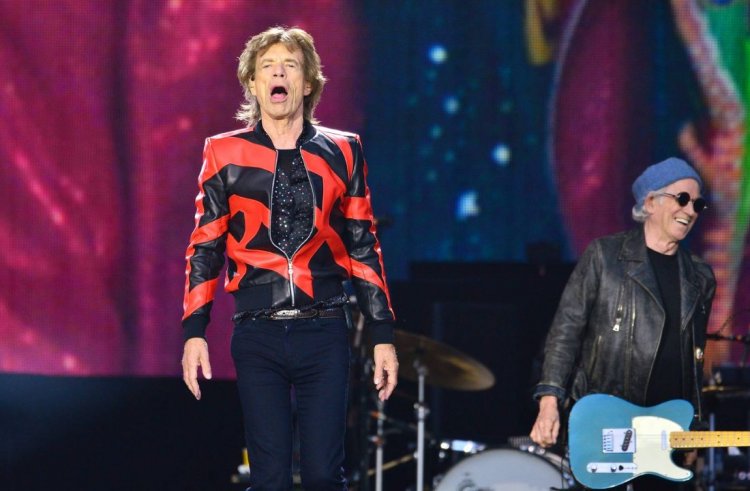 A British musician, singer, and songwriter, Sir Michael Phillip Jagger is also known as Mick Jagger. Rock band The Rolling Stones featured him as lead vocalist. Aside from producing and casting films, he has also appeared in several of them. It is estimated that Mick Jagger is worth $360 million.
Over fifty years have passed since he started his career in music. Unlike traditional male performers, he focuses on self-reflection and reinvention in his performances. Approximately 4.5 million people watched the Rolling Stones' most recent tour, which featured 147 shows. Two years of touring and three years of high grossing followed.
Ringo Starr
Drummer Ringo Starr is a member of The Beatles, a legendary British band. John Lennon asked him to be the drummer for the Beatles in 1962 after he had played in a series of small bands. His other talents include singing and acting. Ringo Starr & His All-Star Band was formed in 1989 by Ringo Starr. A $350 million net worth is attributed to Ringo Star.
Touring has been ongoing until now. His induction into the Hall of Fame of the Percussive Arts Society occurred in 2002. Known as a drummer aficionado, he is one of the greatest musicians of all time. As a musician and member of the Beatles, he made a valuable contribution to the world of music.
Bruce Springsteen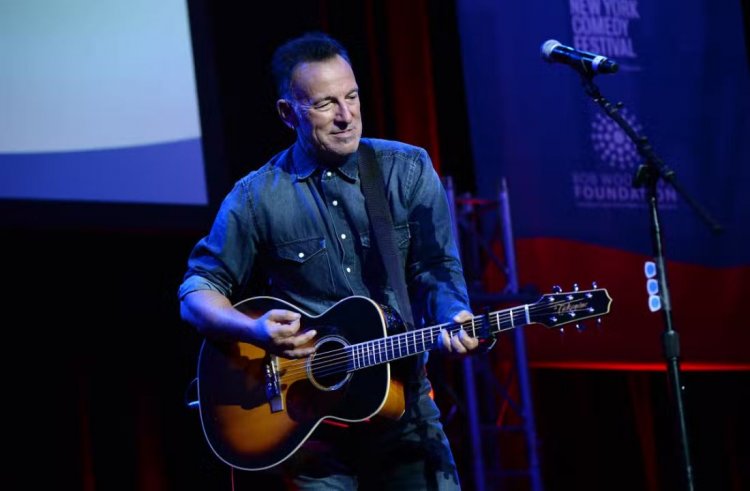 There is a $345 million net worth for Bruce Springsteen. Since 1965, Bruce Springsteen has been performing as a singer-songwriter and musician. Originally from Long Branch, New Jersey, he was born in 1949. His immense songwriting skills earned him a Columbia Records record deal while he was an Earth and Steel Mill band member.
This record deal kickstarted his career with songs like Born to Run, High Hopes, and Born in the U.S.A. Over 20 Grammys have been awarded to him, and he has been inducted into the Rock and Roll Hall of Fame.
Keith Richards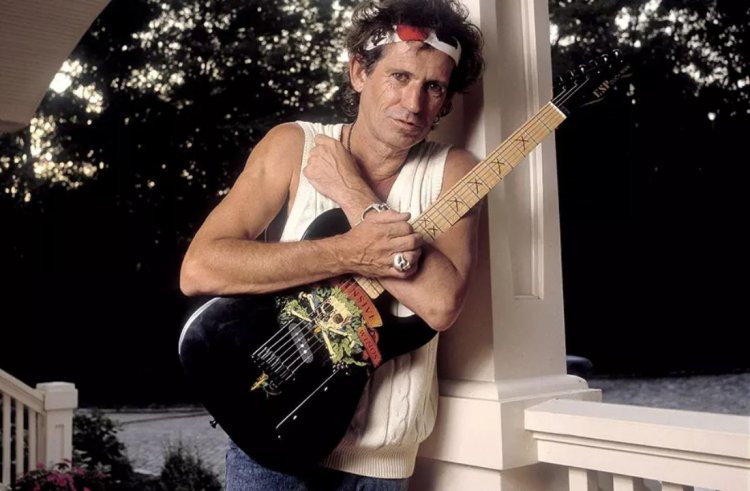 Keith Richards is one of the founding members of the Rolling Stones, an English rock band that revolutionized rock music. Rolling Stone Magazine listed 14 of his songs among the "500 Greatest Songs of All Time" he co-wrote with Mick Jagger. Keith Richards has an estimated net worth of $340 million.
The Rolling Stones parted ways with him when he decided to pursue a solo career. A gold record was awarded to Talk Is Cheap, his debut album. A Songwriters Hall of Fame induction was conferred upon Keith Richards in 1993. The sound he creates is unmatched, and he is a talented musician.
Lady Gaga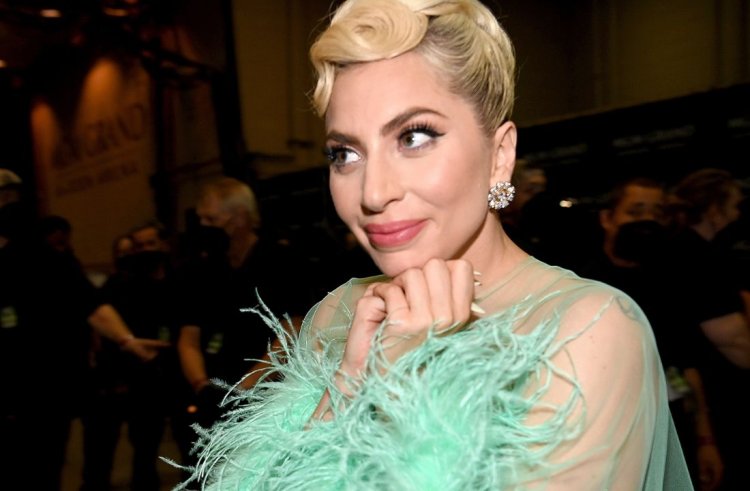 The net worth of Lady Gaga is $320 million. A modern-day icon, Lady Gaga is a global phenomenon. Her talents include singing, composing, and acting. She was named 10th on Forbes' "Top-Earning Musicians of the Decade" list for 2019. Time Magazine named her one of the world's most influential people. She was named one of Forbes' Richest Self-Made Women in 2020.
Playing piano and singing have been Lady Gaga's passions since she was four. When Gaga released her first album, The Fame, in 2008, she dropped out of college and moved away from her parents. She solidified her unique sound with this electronic-pop album, influenced heavily by the '80s disco. A combination of her individualism and eccentricity made her a star instantly.
Neil Sedaka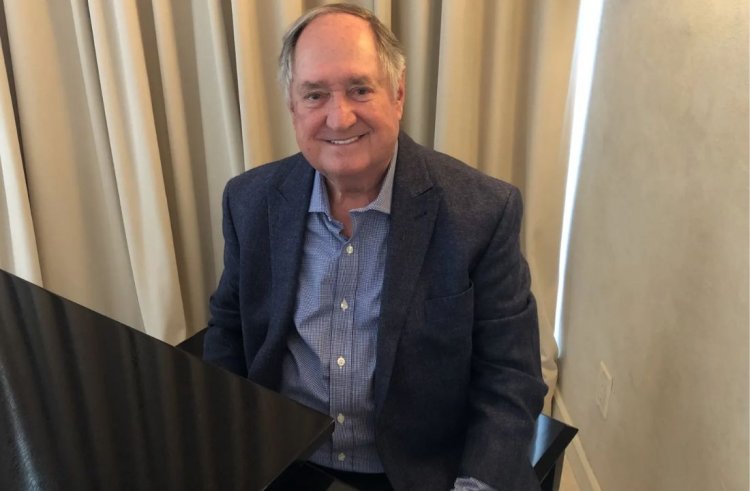 Net Worth $300 Million for Neil Sedaka. Counted among the world's most celebrated singers, composers, and pianists, Neil Sedaka has an estimated net worth of $300 million. His career spanned 55 years, and he was a popular musician in the mid-1960s. The Token was a band that Sedaka and his friends formed after he graduated high school.
The band had a few good songs, such as "While I Dream" and "I Love My Baby," but nothing spectacular. The Lion Sleeps Tonight was their first hit in 1961. The Lion King featured this song in its animated film, which achieved global success.
Gene Simmons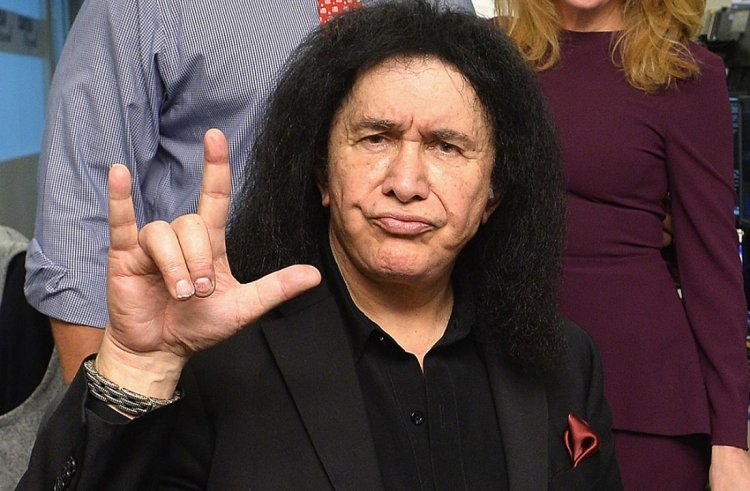 Kiss' Israeli-American bassist, Gene Simmons, is a legend in the world of rock and roll. Originally born Chaim Witz, he changed his name to Gene Klein in New York City after his mother moved him there in the late 1950s. A $300 million net worth is attributed to Gene Simmons.
In N.Y.C., he discovered comic books and rock & roll, abandoned his rabbi lessons, and discovered his passion. Writing an autobiography designed clothes for his clothing line, and hosted a T.V. show. His rock band became a success, and the rest is history.
Jon Bon Jovi
Bon Jovi is worth $300 million, according to his net worth. Lead singer and founder of Bon Jovi, Jon Bon Jovi, is best known for his rock and roll career. It was with the band that he began his professional career in the mid-1980s. A multi-platinum album was achieved by Slippery When Wet and New Jersey.
As a composer for the movie Young Guns II, he gained an academy award nomination. Bon Jovi was a solo artist and a band member who divided his time between creative endeavors. It's My Life" is the hit song from the band's album Crush, released in 2000.
Sting, Gordon Matthew Thomas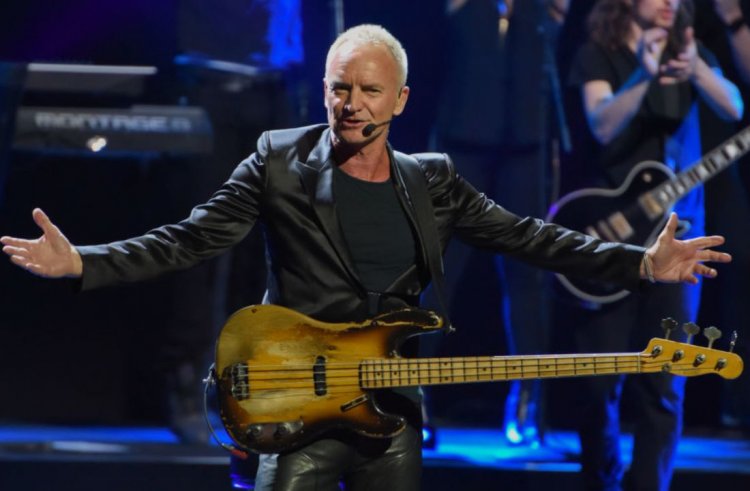 As Sting, Gordon Matthew Thomas moved from Newcastle to London in the early 1970s. Along with Stewart Copeland and Henry Padovani, he formed The Police in 1977. In addition to "Every Breath You Take," Roxanne was also a popular hit with the band.
The Dream of the Blue Turtles was Sting's first solo album, which kicked off his solo career. He toured the world with numerous hits on the Billboard Charts and many accolades. Currently, Sting is worth $300 million.
A. Reid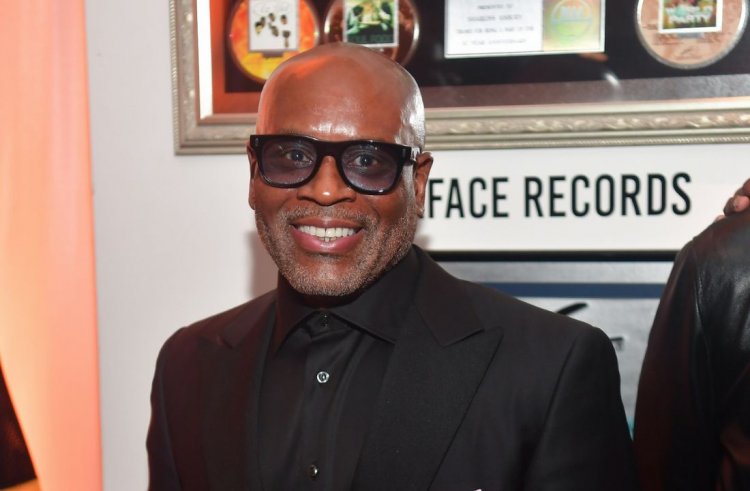 There is a $300 million net worth for L. A. Reid. In addition to being a songwriter, producer, and executive in the music industry. He and his brother founded LaFace Records. Sony Music Entertainment owns Epic Records, which he currently leads. Several popular modern-day artists owe their careers to him.
In addition to Justin Bieber and Rihanna, Kanye West, Usher, Outcast, and hundreds of other artists, he has discovered and signed record deals with them. Reid has won three Grammys and 18 B.M.I. awards over the years. There is no doubt that he is a legend of R & B.
Dhani Harrison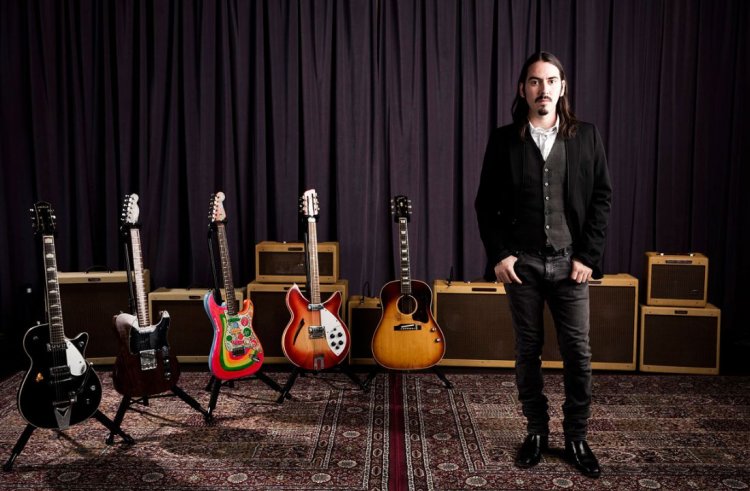 Dhani Harrison is a British singer and songwriter known for his songs and compositions. The Beatles guitarist George Harris' father is Olivia Harris. His mother was Olivia Harris. When his father passed away, he became a household name in the music industry. The net worth of Dhani Harrison is $275 million.
Composing music and collaborating with artists are still part of his daily routine. The Warner Bros. movie Beautiful Creatures launched his career as a composer in 2013. Thenewno2 then performed at festivals such as Coachella and Lollapalooza as part of his band.
Roger Waters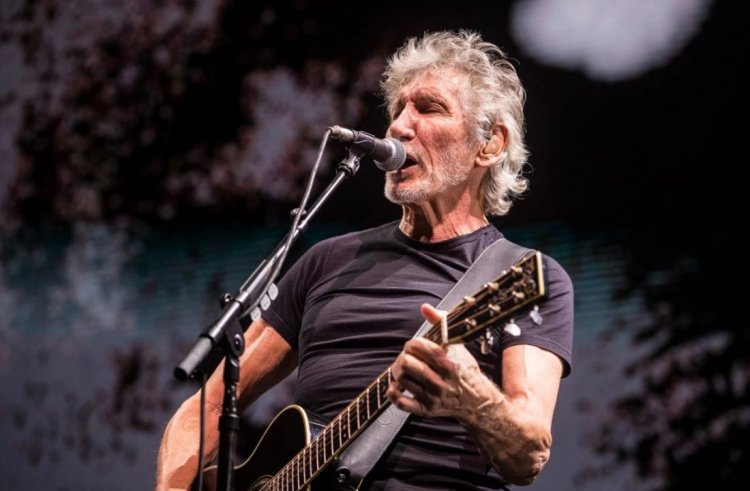 Roger Waters founded Pink Floyd. In 1968, he transitioned from bassist to songwriter and co-lead vocalist. A disagreement with the band resulted in him leaving the band in the mid-1980s and starting his own business. The net worth of Roger Waters is $270 million.
Pink Floyd has sold over 200 million albums since the band was founded. Many of his fans still follow him around the world, filling stadiums and arenas around the globe. Pink Floyd Royalties still provide him with a large portion of his wealth, as he receives money for playing or selling songs.
Phil Collins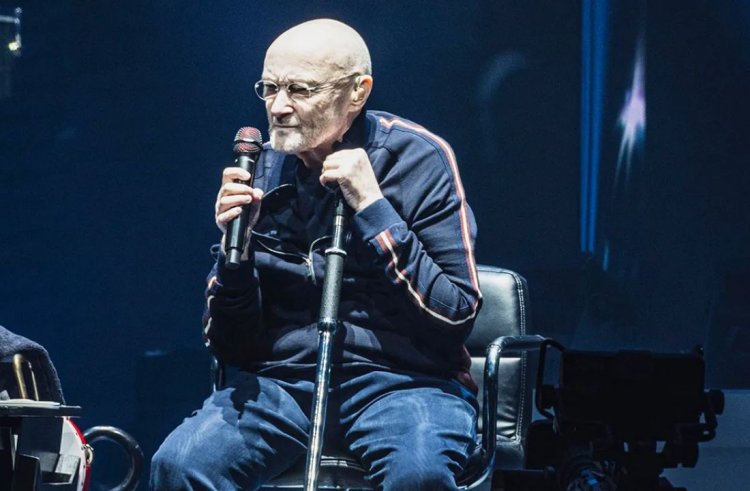 There is $260 million in net worth for Phil Collins. The net worth of Phil Collins consists of his musical talent, his drumming and piano skills, and his acting abilities. As well as being the drummer and singer of Genesis, he was also a successful solo artist.
Genesis sold 150 million albums, and Phil Collins sold 100 million albums in his solo career. The United States charted 13 consecutive Collins hits from 1984 to 1990. His sheer talent and drive have helped him become one of pop music's most successful singers since the 1980s.
Don Henley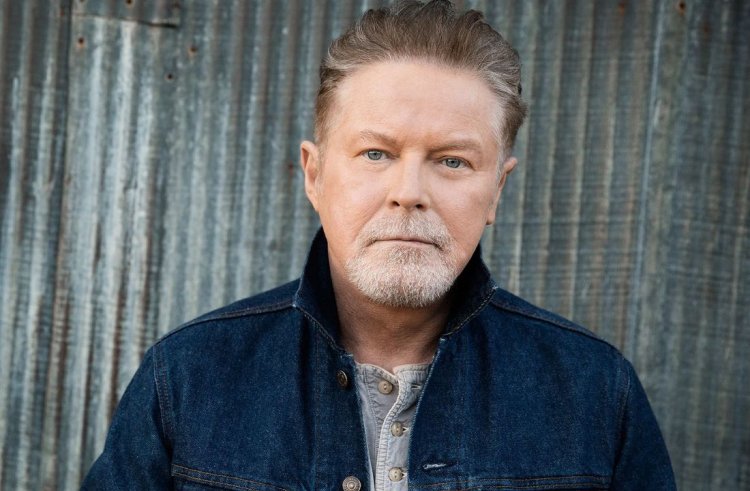 The net worth of Don Henley is $250 million. There are few singers with as much wealth as Don Henley. His talents include drumming, singing, and composing. A founding Eagles member, he is also the lead vocalist and drummer. Two Grammy Awards have been won by Henley; whose albums have sold over 10 million worldwide.
Approximately one-quarter of the world's richest drummers are Don Henley's band members. Originally from Texas, he grew up there. As a result of being too short for his high school football team, he fell into music. When he joined the school band, he realized he was passionate about music.
Tim Rice
There is a $250 million net worth for Tim Rice. The estimated net worth of Tim Rice is $250 million, and he is a lyricist and author from Shardeloes, United Kingdom. E.M.I. Records offered him the opportunity to work as a management trainee in 1966, launching his music career.
The Hollywood walk of fame awarded Rice a star in 2008 for his artistry. In addition to the Oscar, Golden Globe, and Grammy for Song of the Year for "A Whole New World," he worked on the soundtracks for Aladdin and The Lion King with Menken and John. Andrew Lloyd Webber, Elton John, and Alan Menken were some of the great artists he collaborated with.
Eric Clapton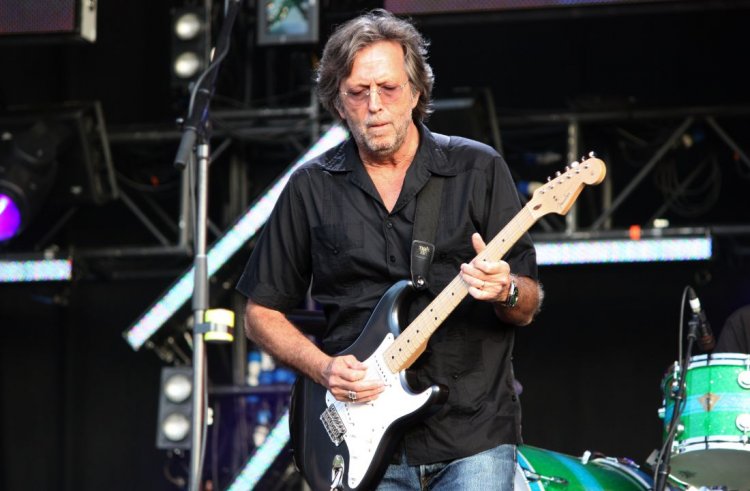 A net worth of $250 million is attributed to Eric Clapton. Guitarist, singer, and songwriter Eric Clapton hails from the United Kingdom. He is the most influential guitarist of all time and is known for his acoustic guitar style. As a member of Cream, MORE, Derek and the Dominos, and the Yardbirds, he has played in many music groups.
As well as his solo career, he launched a podcast. As a solo artist and as part of a group, he has won 15 Grammys. A new album was released, and 34 concerts were performed in Europe and America in 2010. As a guitarist, his sound and skills have made him stand out and become famous, rich, and famous.
Master P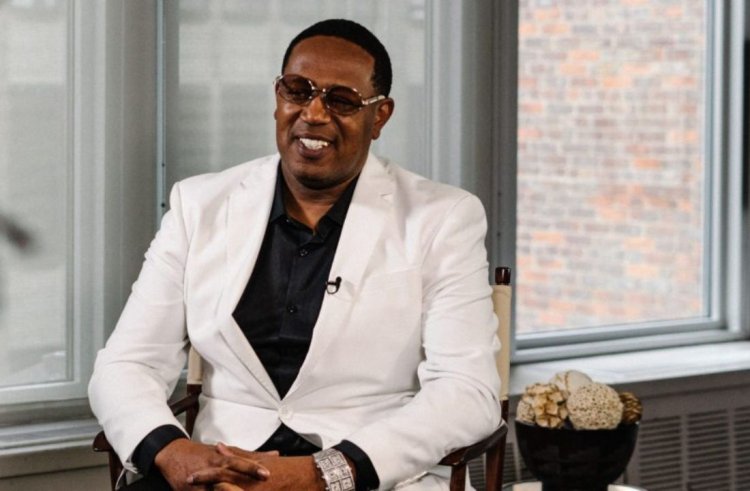 Net Worth $250 Million for Master P. The American rapper, entrepreneur, and investor Percy Robert Miller is Master P. In addition to being the founder and CEO of No Limit Records, he founded P. Miller Enterprises, a conglomerate of entertainment companies, and the founder of Better Black Television, a multi-media production company.
A successful businessman, Master P owns several rap labels, clothing lines, management companies, film production companies, video game companies, and a travel agency. Record label No Limit Records was his most successful business venture because it helped establish the Southern Rap sound.
Rod Stewart
The net worth of Rod Stewart is $235 million. His musical talents include singing, composing, and producing records. A music legend like Rod Stewart has been releasing music for decades and staying relevant. Fly Me to the Moon, his last album in the Great American Songbook series formed his career's foundation. As one of the world's most successful artists, he is known for his unique, raspy voice.
Dubai and Malta are some countries he has toured around the world. As well as performing at Caesars Palace in Las Vegas, he has also performed at the Mirage. He attended the Suns Who Cares Wins Awards. The mansion in Beverly Hills has a seafront view of Palm Beach and houses in France and Essex. Eight children have been born to him, and he is married to Penny Lancaster.
David Bowie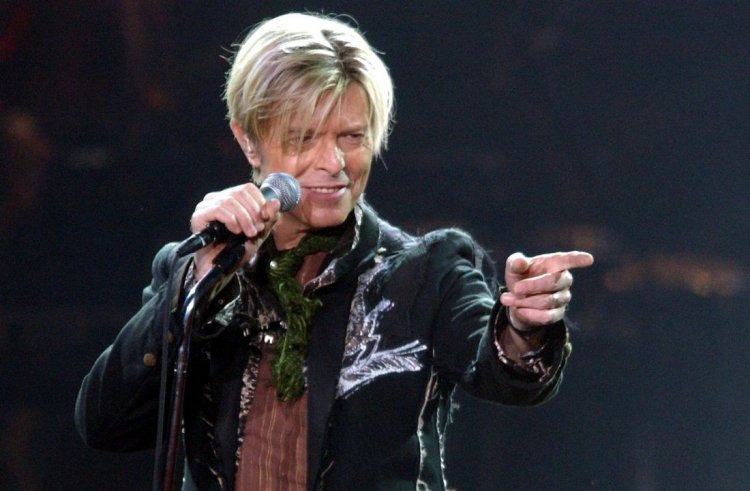 There is $230 million in net worth, David Bowie. Few musicians can compare to David Bowie in terms of iconic status. His net worth is estimated at $230 million as a singer, songwriter, record producer, and actor. Throughout nearly five decades, his singing career was powerful and revolutionary. He joined the Konrads at 15 and has been performing ever since.
In the years since then, some of his most highly regarded compositions have been played throughout the world. In addition to "Space Oddity," "Fame," "Ashes to Ashes," and "Let's Dance," he has won numerous awards. The American Music Awards, Brit Awards, and BAFTA Television Awards are among the 14 awards he has received from different music and television organizations.
Ozzy Osbourne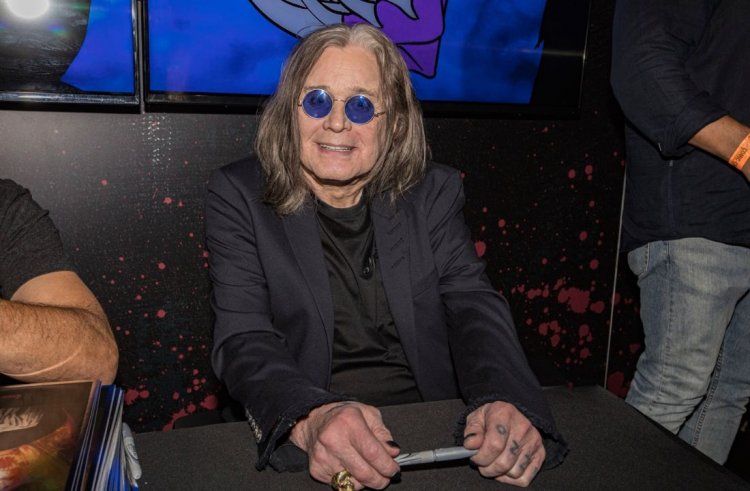 There is a $220 million net worth for Ozzy Osbourne. The singer and songwriter Ozzy Osbourne are worth $220 million and are better known as Ozzy Osbourne. Throughout his 40-year career, he has won numerous Grammy Awards.
Black Sabbath's lead singer has been dubbed the "Godfather of Heavy Metal" because of his work with the band. Aston, Birmingham, was the place of his birth in 1948. Growing up, he was referred to as Ozzy since he was a boy, the fourth of six children in his family. Thus, he became famous because of his name.
Lou Adler
Lou Adler owns the Roxy Theater, a record label, and is a director, producer, and record producer. A Los Angeles powerhouse, he is one of the best in the business. The net worth of Lou Adler is $200 million. A record company he founded in 1964 was sold for $3 million to ABC Records by Dunhill.
The Ode Records label was founded in 1967 by him. Carole King's "It's Too Late" and Tapestry's Album of the Year won two Grammy Awards in 1972. Aside from producing The Rocky Horror Picture Show, he has also directed Ladies and Gentlemen and The Fabulous Stains, both of which have become cult classics.
Sean Lennon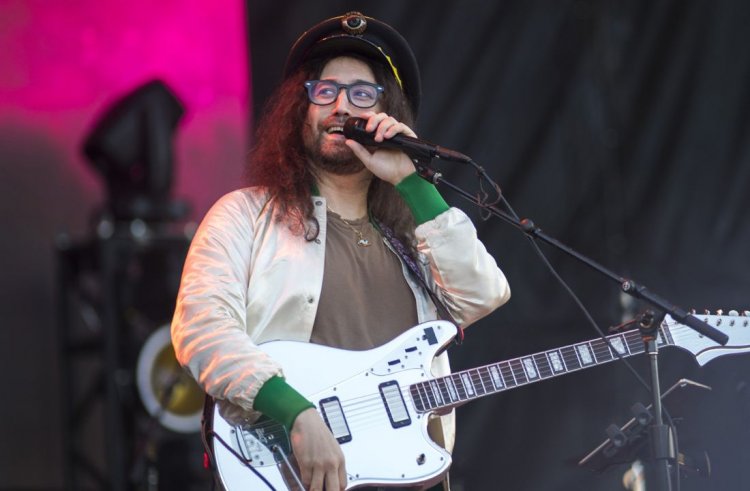 A net worth of $200 million has been estimated for Sean Lennon. $200 million is Sean Lennon's net worth as a songwriter, actor, singer, and guitarist. His parents are John Lennon and Yoko Ono, two of the most iconic couples in music history.
Having read a story from his mother's album, Season of Glass, he made his first debut in the music industry at the age of five. The famous musicians he grew up with influenced him greatly. As a result, his music career was influenced by them. He has won many awards and a great deal of wealth with them. His wealth makes him one of Hollywood's wealthiest celebrities.
Lars Ulrich
The net worth of Lars Ulrich is $200 million. Drummer Lars Ulrich has over $200 million net worth and is a member of the famous heavy metal band Metallica. He is one of the founding members of this highly celebrated heavy metal band. Founded in 1981, Metallica is an American rock band.
Thrash metal is a fast-paced and aggressive style of music that quickly rose to fame. Over 30 million copies of their 1991 album helped them make a name for themselves in mainstream rock. Ulrich is considered one of the most influential drummers in thrash metal, one of the biggest heavy metal bands.
Tony Bennett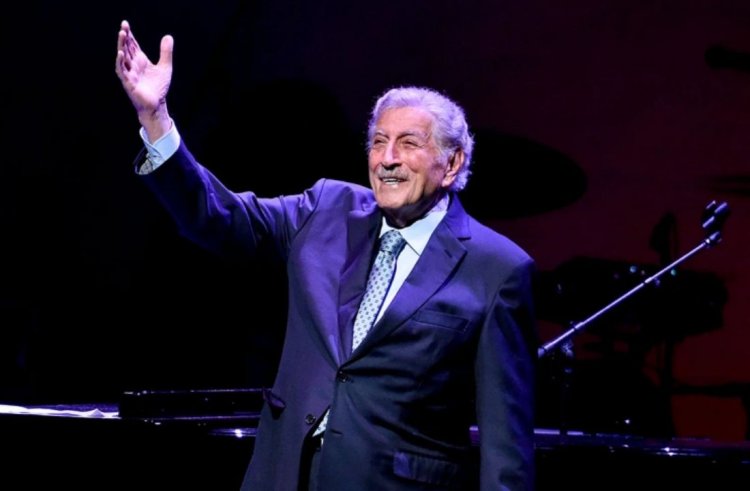 There is a $200 million net worth, Tony Bennett. It has been over 50 years since Tony Bennett became a music star. An estimated $200 million is the net worth of this renowned singer.
As a result of his unique style of ballads and standards, his music remained relevant and popular throughout the 1960s. His career was rebuilt after he recovered from substance abuse and drug addiction in the 1970s and 1980s. He has won many music industry awards. He has sold over 50 million albums.
Usher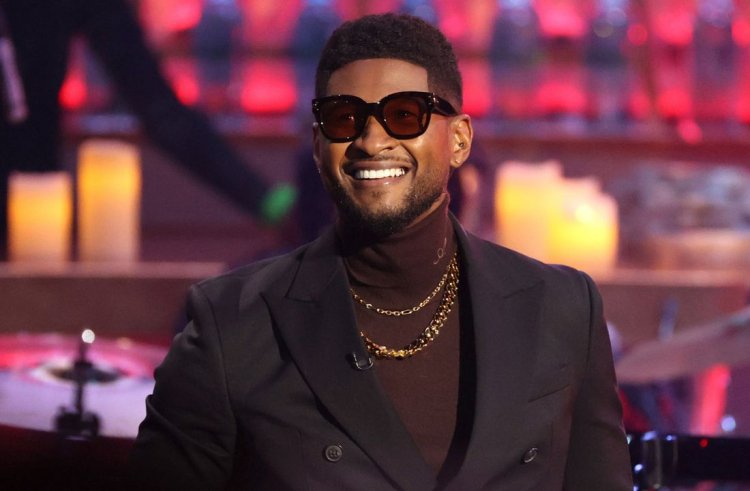 There is $180 million in net worth for Usher. His net worth is $180 million, which he earned as a singer, songwriter, dancer, and actor. His music career began in Georgia after he moved from Dallas, Texas, in 1978.
A gold standard was achieved with his first single, "Thinking of You," from his debut album, Usher, released in 1994. Confessions was the second best-selling album of the 2000s in the United States, with over 10 million copies sold. He has sold over 65 million records worldwide and is one of the most successful musicians.
Billy Joel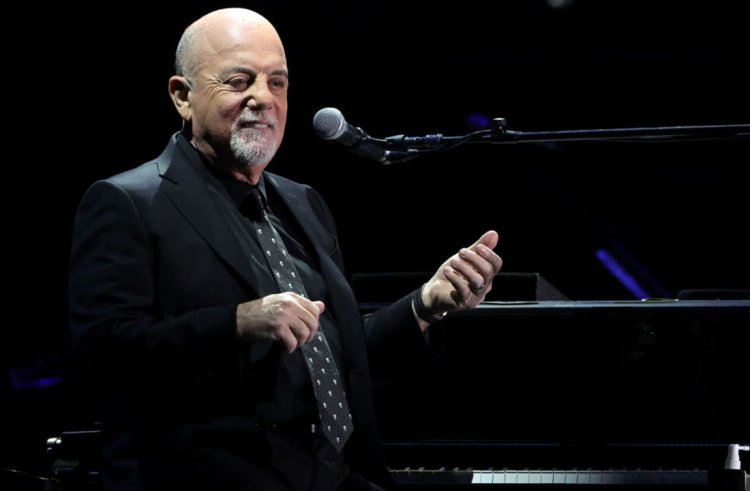 There is an estimated net worth of $180 million for Billy Joel. Among American classics, Billy Joel is one of the best. It is estimated that he is worth $180 million as a musician, singer-songwriter, composer, and songwriter. His music career began in 1965. As a pianist for the Echoes, he refused to wear the same jacket as the other members of the band, which led to his dismissal.
As a recording artist, Joel has released 13 studio albums, toured the world extensively, and had 33 hits in the Top 40 in the United States. His records are among the best-selling in the United States, making him the sixth best-selling artist. The Rock and Roll Hall of Fame inducted him after he won six Grammys.
Brian May
There is $175 million in net worth for Brian May. Brain May is estimated to be worth $175 million as a musician, singer, and songwriter. Smile only lasted two years after he formed it in 1968.
Freddie Mercury, John Deacon, and Roger Taylor, his bandmate and drummer from Smile, formed Queen after Smile fell apart. In addition to "We Will Rock You," "The Show Must Go On," and "Under Pressure," he also wrote 22 of Queen's hit singles. His academic and musical talents go hand in hand. In 2008, May earned her doctorate in astrophysics.
George Michael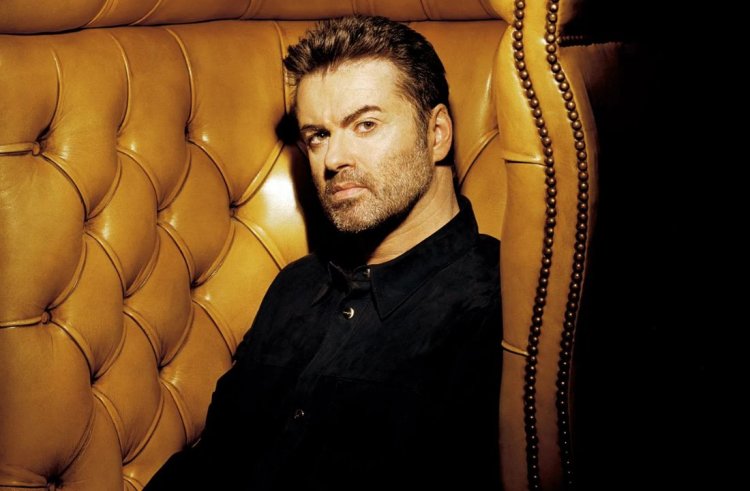 The net worth of George Michael is $175 million. He made a significant contribution to music and pop culture in the 1980s. Approximately $175 million was the net worth of this English record producer, songwriter, and singer.
His visual and vocal performances made him one of the most important cultural figures of his time. A conflict with Sony led to him leaving Sony and signing a £10 million deal with DreamWorks. The music and creativity of George Michael were renegades.
Robert Plant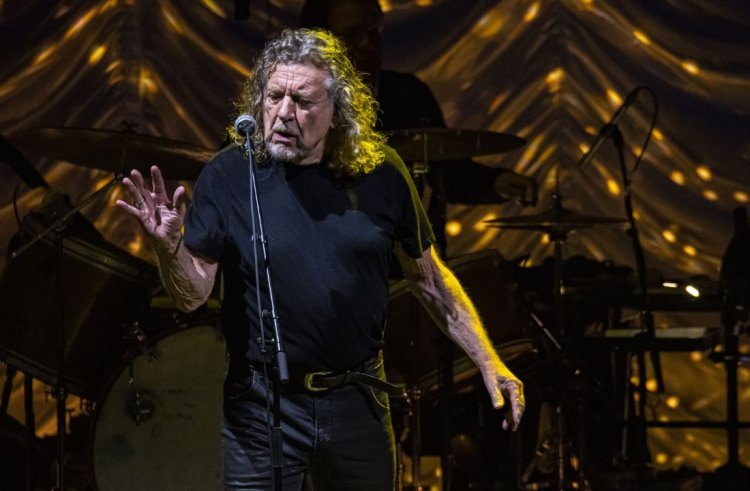 There is a $170 million net worth for Robert Plant. A net worth of $170 million is estimated for Robert Plant, the singer, and songwriter for Led Zeppelin. Crawling King Snake and Band of Joy is two other bands in which Plant started his career.
Jimmy Page chose Robert Plant for the lead singer position in 1968. "Stairway to Heaven" was one of Led Zeppelin's biggest hits and is still considered massive today. Plant's solo career began in 1980 after the band broke up. He released nine studio albums, two compilation albums, and 42 singles.
Roger Taylor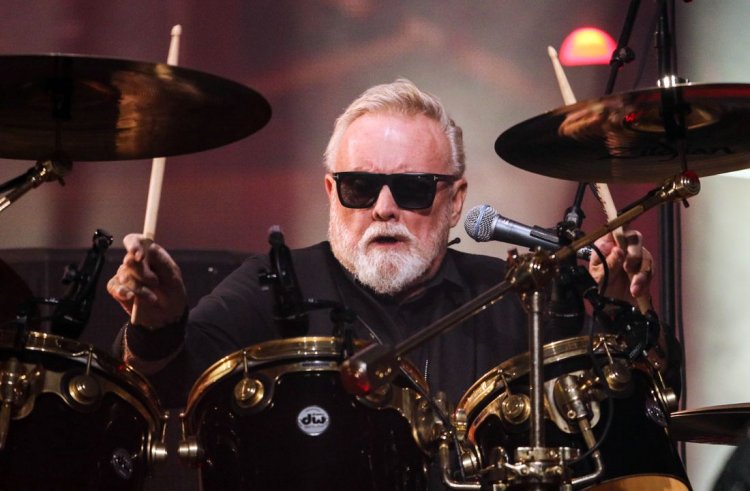 Roger Taylor has an estimated net worth of $170 million. An estimated $170 million net worth belongs to drummer, songwriter, and musician Taylor. The legendary rock band Queen, of which Roger Taylor was a member, ranks as one of the greatest in history.
Taylor made a large portion of his money between 1992 and 1997 when Queen reached its peak popularity. His collaborators include Eric Clapton, Elton John, and the Foo Fighters, making him one of the most influential drummers of all time. His five children were born in Norfolk, England, where Taylor was born in 1949.
Jimmy Page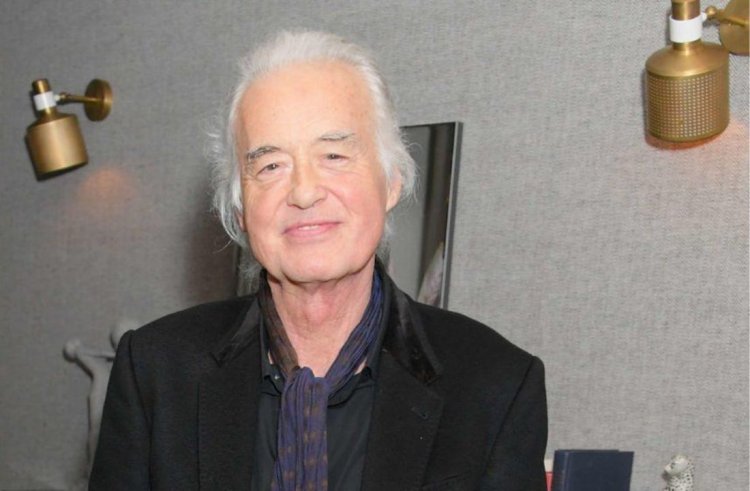 Jimmy Page, a guitarist, and songwriter with a net worth estimated at $170 million is among rock's most influential figures. There is a $170 million net worth for Jimmy Page. Led Zeppelin was founded and led by him. Heavy metal developed from his musical style. In addition to producing all Led Zeppelin albums, he helped write many of their songs.
He began playing guitar at the age of 13 in England and was born in 1994. 'Baby Let's Play House by Elvis Presley was a major inspiration for him. His rock legend status results from self-taught knowledge acquired in his earlier years.
Courtney Love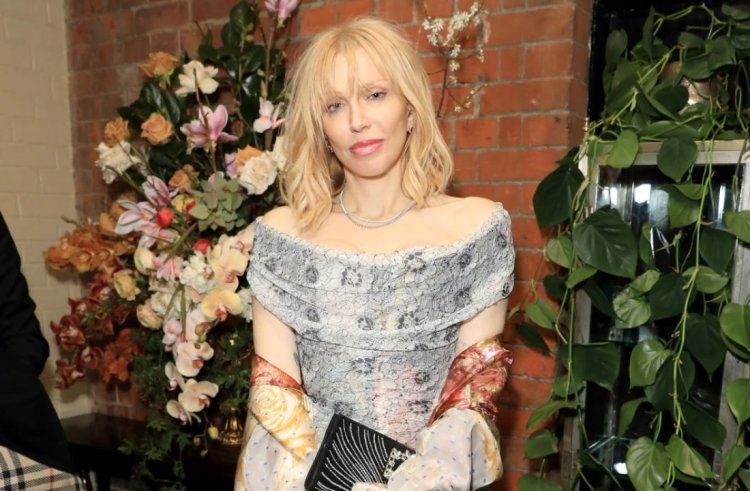 Musician, singer, and actress Courtney Love has a $150 million net worth. There is a $150 million net worth for Courtney Love. In the alternative rock genre, Courtney Love is revered as an icon. Aside from her guitar playing, bass playing, keyboard playing, and vocal skills, she is perhaps best known for her marriage to Nirvana lead singer Kurt Cobain.
In addition to being drug addicts and passionate lovers, they were also fashion icons. Those were the days of Rock and Roll. After Kurt Cobain's death, Courtney Love released the platinum-selling album Live Through This. She inherited most of her wealth from Cobain through Nirvana and his publishing rights.
Burt Bacharach
A $150 million net worth can be attributed to Burt Bacharach. From his early childhood, Burt Bacharach was captivated by music, regardless of where he was born. The Music Academy of the West at McGill University and Mannes College of Music were where he studied music.
The Ames Brothers, Vic Damone, and Polly Bergen were the artists he arranged music for during his first ten years in the business. With Hal David, he became one of the best songwriting duos in the modern music industry in the late 1950s. Their songs are still well known and loved and have scored multiple no. 1 hits from the 1960s to the 1980s.
Tony Iommi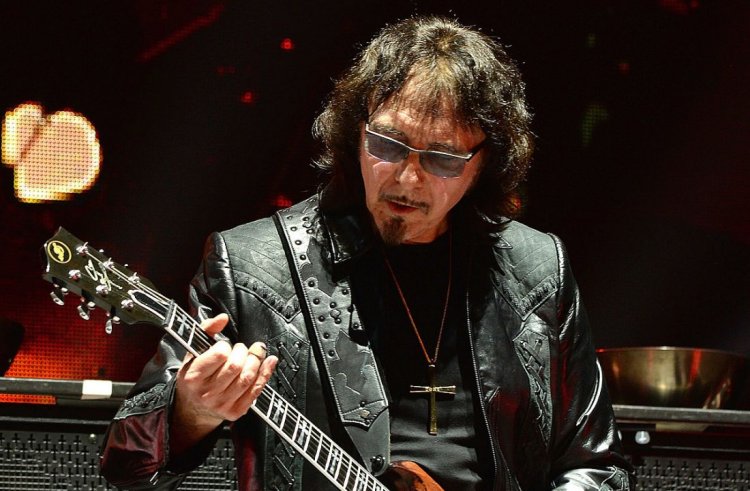 Tony Iommi is an English rock band member and member of Black Sabbath. Rockin' Chevrolets, Mythology, and Earth, which later became Black Sabbath, were some of his rock bands before he became famous. Iommi has worked on various musical projects throughout his career, accruing a great deal of wealth along the way.
The net worth of Tony Iommi is $140 million. A series of movies will be released on Black Sabbath, and Next Films signed him to do the background score. Reunion performances and tours are still held occasionally by the band.
David Gilmour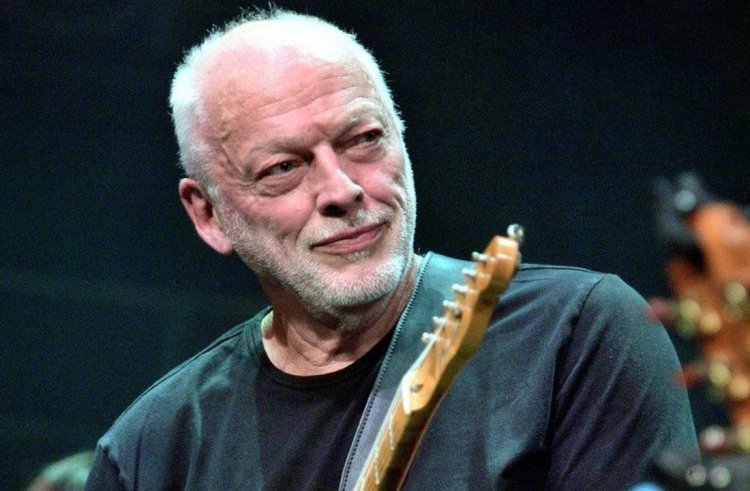 Approximately $140 million in net worth for David Gilmour. In terms of net worth, David Gilmour is worth $140 million, making him one of the wealthiest musicians in the world. The band asked him to join in 1968 after his parents encouraged him to learn how to play guitar from an early age.
As well as producing Pink Floyd's album A Momentary Lapse of Reason, he was also a guitarist for the group. The solo career of Gilmour was brief but successful, with four albums released. During the 2008 Q Awards, he received the Ivor Novello Lifetime Contribution Award and the Outstanding Contribution to Music Award.
Paul Stanley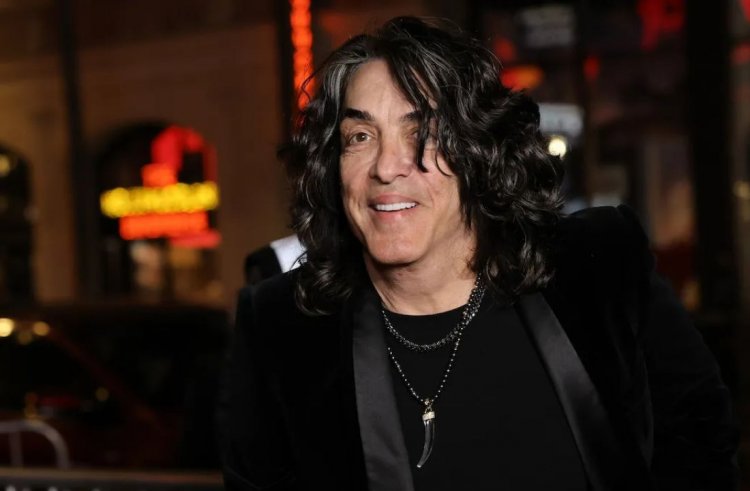 Stanley is worth $125 million, according to his net worth. The iconic rock band Kiss was founded by this New York-born Rockstar. The singer is not the only member of the band, as he is also a guitarist, visual artist, and songwriter.
There are more than 19 albums he has released, 11 of which have reached gold or platinum status. One Love Kiss, a concert film Stanley directed, won a Classic Gold Telly Award in 2008 and was named Show Man of the Year for Classic Rock.
Flea
The Flea has a net worth of $115 million. "Flea" or Michael Peter Balzary is among the world's richest musicians. There is an estimate of $115 million in his net worth. He moved to America at the age of five with his family from Melbourne, Australia.
Jazz musicians of the time admired and respected him as a trumpet player. His interest in rock music grew over time. The Red-Hot Chili Peppers was formed in the 1980s after he learned to play the bass with a band named Tony Flow.
John Deacon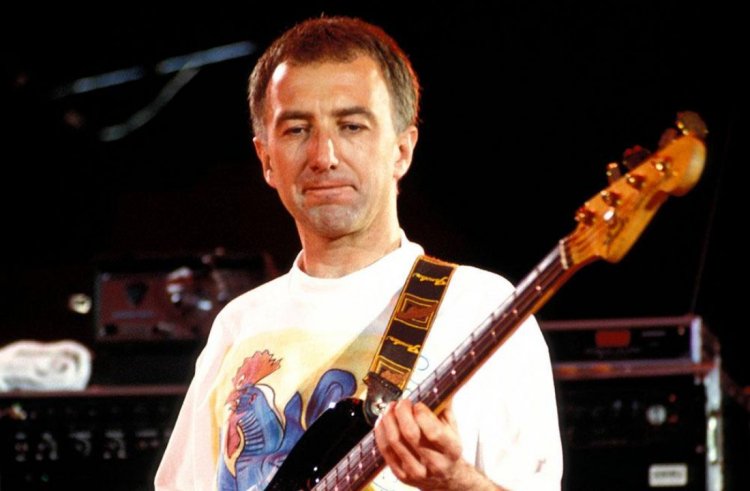 Net Worth $115 Million for John Deacon. In addition to "You're My Best Friend," "Another One Bites the Dust," and "I want to Break Free," John Deacon composed several Top 10 hits for Queen. As a member of the band, he worked on songs like "Under Pressure," "Friends Will Be Friends," and "One Vision."
He was also responsible for managing the band's finances. Chelsea College in London is where he studied electronics. His invitation to join Queen came in 1971. A homemade amp called the Deacy Amp was created by him using his electronic skills. His musical knowledge and talent make him a fantastic bassist.
Birdman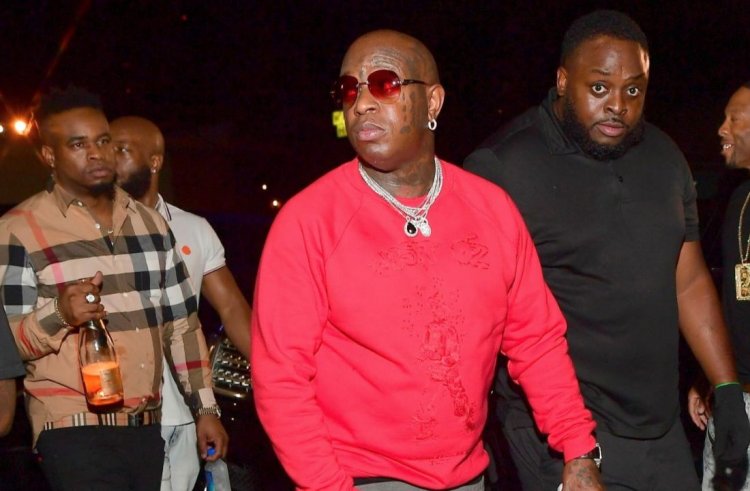 The Birdman is worth $110 million, according to Forbes. The American rapper, executive producer, and philanthropist Bryan "Birdman" Williams is a philanthropist. In 1991, Cash Money Records was founded by Ronald "Slim" Williams and his brother, Kid Williams.
As well as being half of the hip-hop duo Big Tymers, Birdman has had a solo career and worked as the owner of his record label. Drake, Lil' Wayne, and Nicki Minaj were among the rappers who performed on the mixtape. Rich Gang and Lil Wayne have also collaborated on albums. Bryan and Bria are Birdman's two children.
Published on August 05, 2022 12:08 PM by FACTSWOW Team