Chrissy Teigen is expecting another baby! Emotional post on Instagram! Photos were taken by her sweet son Miles!
Published on August 05, 2022 19:09 PM by FACTSWOW Team
Chrissy Teigen announced her pregnancy with her cute family photo on Instagram and her mom Vilailuck Teigen and daughter Luna. The post on Instagram was captioned with 'Photos by Miles.'
Talented photographer!
Miles is the son of Chrissy Teigen, who is so professional in taking photos for his mom's Instagram page. He always got five stars for all his photos because of his efforts.
Pregnancy announcement photo!
Chrissy looked super chic as she wore sported jeans shorts, high-waisted Gucci tulle panties, and a classic white button-down shirt. Miles's big sister Lune wore a summer dress with a butterfly on the front, and she looked like sandals.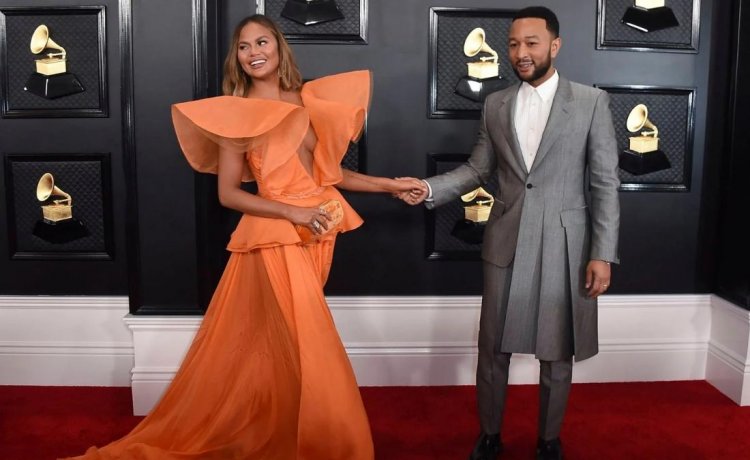 Emotional post!
On 3rd August, Chrissy shared an emotional post that shows that she is expecting another baby. Chrissy and her husband, John Legend, revealed that she was pregnant again over a year through IVF treatments. In 2020, she lost her son Jack that was nearly two years back, whom she commemorated with a tattoo.
Feeling amazing!
Chrissy mentioned in the post, 'I don't think I'll ever walk out of an appointment with more excitement than nerves, but so far everything is perfect and amazing.' She feels hopeful and amazing.
First baby bump photo!
Chrissy was so chic, revealing her first baby bump photo of this pregnancy. She sported in the family photo her denim shorts. Teigen-Legend family is soon expecting a baby and major congratulations to the whole family.
Published on August 05, 2022 19:09 PM by FACTSWOW Team