Cardi B's Shocking Mic-Throwing Drama at Drai's Beach Club in Las Vegas!
Cardi B's Shocking Mic-Throwing Drama at Drai's Beach Club in Las Vegas!
Updated on August 04, 2023 16:50 PM by Andrew Koschiev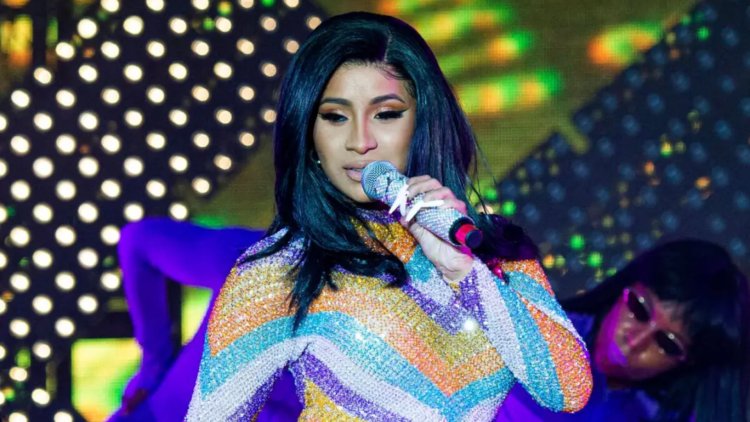 (Image Credits:Las Vegas Review-Journal)
Cardi B mic throwing incident
At a Las Vegas performance in Drai's Beach Club, Cardi B, the chart-topping singer, became entangled in another controversy. A viral video social media frenzy shared on Pop Base Twitter showed the 'WAP' hitmaker throwing her microphone at an audience member who splashed her with a drink. Continue reading to find out more details about the rising trend of audience behavior in concerts to audience reactions on social media about the recent incident.
The Incident Details
During her daytime performance in Las Vegas, Cardi B donned a vibrant orange dress and energetically performed her 2018 hit 'Bodak Yellow.' However, the performance took an unexpected turn when she was suddenly hit in the face by a cup of liquid from a concertgoer. Reacting quickly and clearly irritated, the singer retaliated by throwing her microphone at the presumed drink-tosser.
The incident quickly went viral, eliciting various reactions from social media users. While many fans expressed support for Cardi B's actions, others raised concerns about the potential consequences had she missed her target with the microphone.
Previous Similar Incidents
The night before, Cardi B had another performance at the same venue, where she grew increasingly frustrated due to the DJ allegedly cutting off her songs prematurely. In a separate video shared on social media, she can be seen shouting out her name before flinging the microphone towards the DJ like a football, then storming off stage.
This isn't the first time the rapper has faced disruptions during her performances. In 2022, audiences threw paper balls at her during a concert, resulting in a barrage of insults from the artist before dramatically leaving the stage. While some attendees found the incident amusing, others expressed dissatisfaction and demanded refunds for the interrupted show.
Police Investigation and No Charges
Following the incident at the concert, The Las Vegas Metropolitan Police Department received a concertgoer battery report from a woman who claimed to have been struck by an item thrown from the stage during the performance on Saturday. However, No charges police investigation concluded due to insufficient evidence to charge Cardi B in connection with the incident. The woman's name was not disclosed in the police statement.
Cardi B's Reaction
After the incident, Cardi B responded to the fracas on the social media platform X (formerly known as Twitter) by sharing a video of the incident with her song "Jealousy" playing in the background.
Cardi B legal team statement released by their representatives on her behalf, expressed their appreciation for the Las Vegas Metropolitan Police Department's swift and diligent resolution of the matter.
Social Media Reactions
Lately, there has been a surge of onstage incidents involving celebrities, garnering mixed reactions from Cardi B audience interaction who express both support and concerns over the potential consequences.
Most fans applauded her reaction. Commenting on the video, one user wrote, "She deserved it, she shouldn't have done that."
Another fan shared, "She did what needed to be done! People need to stop throwing stuff at performers!" while someone else added, "Finally, a celebrity fighting back."
Rising Trend of Concertgoer Behavior
This incident is part of a concerning trend where fans have been engaging in dangerous interactions with artists during live events causing gowing concern over concert safety
In a recent incident, a man from New Jersey was scheduled to appear in court after allegedly throwing a cellphone at Bebe Rexha during a show in New York City last month. Notably, both Harry Styles and Drake were also hit by cellphones in separate incidents that occurred in July. Now most artists carry extre security just to perform life to avoid being hit with objects.
Impact on Cardi B's Image and Career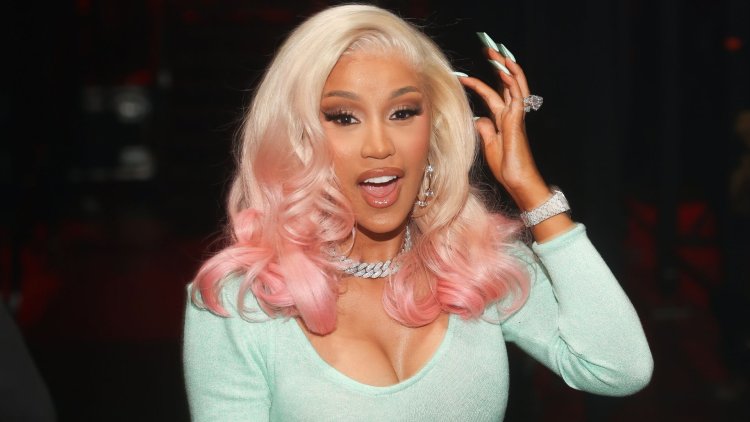 (Image Credits:New York Post)
Cardi B has been enjoying fruitful years now and although filled with controversy, it only makes her image more stronger.
Even when she insulted some angry concert goers who threw paper balls at her, she still pulled through the mess and made hit songs. Her die hard fans even applauded her and dubbed her a queen that does not take nonsense.
Seeing how the singer's career is built on controversy this current incident will only take her popularity to the next level.
Need for caution
Although past incidents of unruly fan behavior at music events has not led to any serious injuries, this Drai's beach club controversy just goes to show that the situation will only get worse if not curbed now.
Unfortunately, even well-known artists like Pink have faced similar accidents during their concerts, when one concertgoer threw a bag of ashes at her. These incidents raise serious concerns about the artist safety as they have negative effects on artists' mental. Raising discussion for specific measures aimed at handling unruly audiences at concerts should now be a priority.
Also Read : Offset Urged Cardi B To Share A Rare Makeup-Free Selfie Video On Instagram
Also Read : Cardi B reveals that she had 95% of the fillers in her buttocks removed 'It Was A Really Crazy Process'