90 Day Fiance star Libby Potthast teaches the difficulties of pregnancy with the help of a watermelon to her husband
90 Day Fiance star Libby Potthast teaches the difficulties of pregnancy with the help of a watermelon to her husband
Updated on August 17, 2022 17:02 PM by Sally Harbor
90 Day Fiancé is a show that is known for giving its audience a lot of laughs and cries along with a bunch of drama. The 90-Day Fiancé star Libby Potthast recently decided to teach her husband Andrei Castravet the difficulties that a mother goes through while being pregnant with the help of a watermelon.
The love story of Libby and Andrei from 90 Day Fiance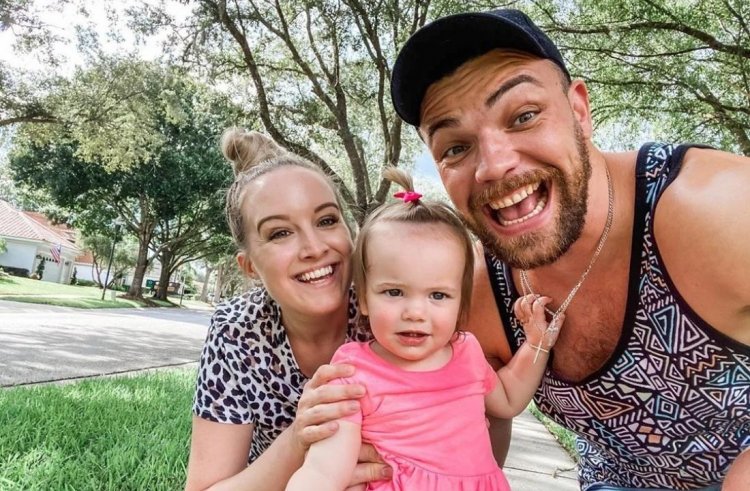 Libby Potthast recently took to her Instagram to share a cute video of herself where she was showing her husband, Andrei Castravet, what it was like to be pregnant.
Also read: 90-day fiance happily ever after six fans favorite couple put their love to the test
The couple has always been a fan favorite of the show's audience mainly due to the drama they both brought to the small screen.
The pair initially met on a dating app when Libby was completing her studies in Dublin in 2016. Andrei on the other hand worked as a bouncer and stole her heart. Libby's entire family was skeptical of their relationship but looks like after several years, they seem to be getting on board with their relationship finally.
Also read: here are the main reasons why 90-day fiance season 9 is so disappointing
The fan-favorite couple and their journey in other shows that rose them to fame
Post their marriage, the couple was cast in the show 90 Day Fiancé: Happily Ever After and their journey on the franchise spin-off was followed by the couple's first pregnancy with daughter Ellie.
The other seasons of the spin-off show have been featured around the friction between Andrei and Libby's opinionated siblings. The duo has been announced as one of the couples on the upcoming 90 Day Fiance: Happily Ever After season 7, which will follow a new storyline. Libby is currently pregnant with the couple's second child and recently revealed Ellie would soon have a little brother.
Also read: 90 day90-day fiance happily ever after six fan-favorite couple put their love to the test
The watermelon pregnancy that smiles on everyone's face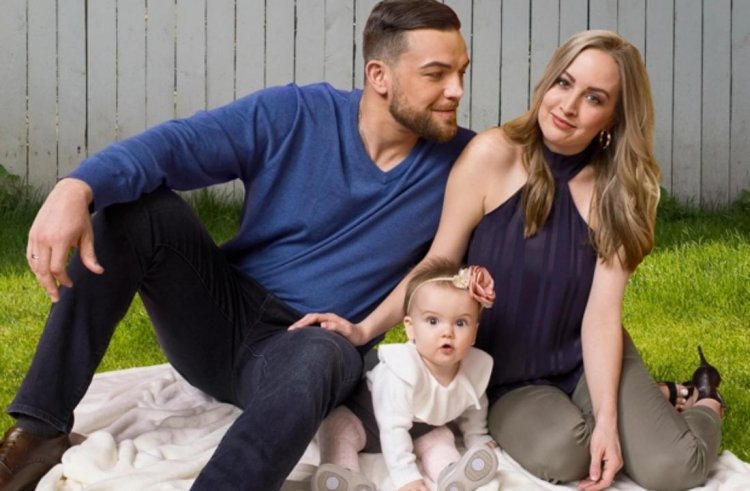 Libby and Andrei, are no strangers to social media, and both of them enjoy posting photos and reels to share their daily lives with their fans. The mother-to-be wanted to ensure that her husband understood the trials and tribulations of going through a pregnancy.
Also read: 90 Day Fiancé: What Libby & Andrei Castravet Have Been Up To In 2022
Recently Libby shared a funny video of Andrei wearing a watermelon strapped to his stomach like a baby bump. While "Man I Feel Like a Woman" by Shania Twain played in the background, Libby fitted her husband with a makeshift pregnancy belly in hopes of giving Andrei a taste of pregnant life.
The video showed Andrei trying to complete daily chores like the laundry, sleeping, and getting his shoes on. While he seemed to manage, 90 Day Fiancé Libby noted that men "would never understand."
The couple seemed to be happy and laughed at their expressions and reactions throughout the video and even bumped their bumps together.
The soon-to-be mother looked radiant in a long blue maxi dress that showed off her growing baby boy. The couple has been working on their marriage and are learning to support one another.
Also read: 90 Day Fiancé: Libby Glows In Glam Pregnancy Photos From B-Day Weekend
The couple's first daughter, Ellie, recently launched her own Youtube Channel aptly named "Ellie's World," and Andrei has been working side by side with Libby's father, Chuck.
The comeback of the power couple on the show
Along with the contentious 90-Day Fiancé: Happily Ever After cast members Big Ed Brown and Angela Deem, Andrei, and Libby are making a comeback. The story of Libby and Andrei will once more be told to fans in season 7.
Fans of 90 Day Fiancé are probably still going to check in to watch them even after they were exposed for fabricating narratives to learn more about the new addition.